Nye vinkler i den omdiskuterede klimadebat
En ny Norstat-måling viser, at klima- og miljødagsordenen tager en suveræn førsteplads i valgkampen! Men hvor er løsningerne? Den 21.-22. maj kan du interviewe nogle af verdens førende eksperter inden for fremtidens digitale og bæredygtige byrum.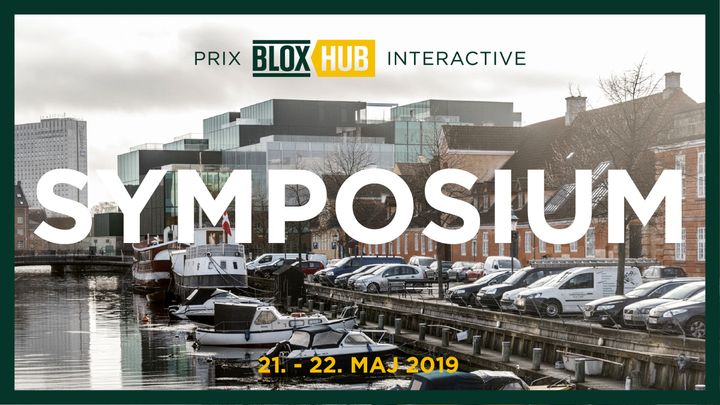 FN har sat byudvikling på listen over de 17 sustainable development goals, fordi vi ser en voldsom tilflytning til byerne. Det sættes der bl.a. fokus på til et symposium i BLOXHUB d. 21.-22. maj, hvor du kan få adgang til de eksperter, der er med til at finde de gode løsninger på, hvordan byerne kan blive bedre at bo i gennem digital teknologi! 
Kontakt Nina Bonne Breum fra Prix BLOXHUB Interactive for at sætte et eller flere interviews op på telefon: +45 22 54 50 03 eller mail: nina.bonne@alexandra.dk
Læs mere på: https://prix.bloxhub.org/
Du kan få følgende eksperter i tale:
Carlo Ratti
Director, MIT Senseable City Lab, Founding Partner, Carlo Ratti Associati
-      A leading voice in the debate on new technologies' impact on urban life, his work has been exhibited in several venues worldwide, including the Venice Biennale, New York's MoMA, London's Science Museum, and Barcelona's Design Museum. Two of his projects – the Digital Water Pavilion and the Copenhagen Wheel – were hailed by Time Magazine as 'Best Inventions of the Year'. 
-      He has been included in Wired Magazine's 'Smart List: 50 people who will change the world'.
-      He is currently serving as co-chair of the World Economic Forum's Global Future Council on Cities and Urbanization, and as special advisor on Urban Innovation to the European Commission. 
Adam Greenfield
London-based writer and urbanist
-      His most recent book is Radical Technologies: The Design of Everyday Life (Verso, 2017).
Kilian Kleinschmidt
Founder and Chairman of the startup Innovation and Planning Agency (IPA) which aims at connecting the millions of poor and disadvantaged with relevant and under-utilized resources and modern technologies of the 21st century through its project SWITXBOARD
-       He is an international networker, humanitarian and refugee expert with 30 years of experience in a wide range of countries, emergencies and refugee camps as United Nations official, Aid worker and Diplomat. 
-       He most recently became known as the "Mayor of Za'atari" when he managed the refugee camp of Za'atari in Northern Jordan from 2013-2014 on behalf of UNHCR. Za'atari has become a symbol for new and innovative approaches in refugee and humanitarian management under his leadership.
Christian Bason 
Chief executive of the Danish Design Centre. 
-      He is also CEO of Design Society, a foundation which is the parent company of the Danish Design Center, INDEX: Design to improve life, Global Fashion Agenda and Copenhagen Fashion Week.
Christian Pagh
Culture director, Founding partner in Urgent.Agency.
-      Urgent.Agency's work includes prizewinning design, urban planning and identity work – often combined. Uniting human-centered design and hands-on innovation competencies, Urgent.Agency develops solutions to contemporary challenges often lost in the gaps between sectors and disciplines. 
Dietmar Offenhuber
Associate Professor at Northeastern University in the areas of information design and urban affairs. He holds a PhD in Urban Planning from MIT. 
-      His research focuses on the relationship between design, technology, and urban governance.
-      He is the author of the award-winning monograph "Waste is Information" (MIT Press) and has published books on urban data and related social practices. 
-      He also works as an advisor to the United Nations Development Programme.
Dr. Manuela Naveau
Artist and curator of Ars Electronica Linz 
-       Her research investigates networks and knowledge in the context of artistic /scientific research methods and practices. 
-       Her book "Crowd and Art – Kunst und Partizipation im Internet" (Crowd and Art – Art and Participation in the Internet) has been published in 2017 in transcript Verlag, Germany. The book is based on her dissertation, for which she received the Award of Excellence from the Austrian Ministry of Science, Research and Economy  in 2016.
Gyorgyi Galik
Strategic designer, design researcher and environmental advocate. She is in the finish of her Ph.D. studies in Innovation Design Engineering, School of Design at the Royal College of Art in London.
-      Alongside her studies, she is working as a Lead Advisor of Design Council's Cities Programme. 
-      With PAN Studio and Tom Armitage, she was nominated in the Digital Category of the Design Museum's 'Design of the Year 2014' Award for their project, Hello Lamp Post (winner of the first Playable City Award 2013, Bristol).
Indy Johar
Director, Designer, and Architect 
-      Most recently he has founded Dark Matter - a field laboratory focused on radically redesigning the bureaucratic & institutional infrastructure of our cities, regions and towns for a more democratic, distributed great transition.
Jakob Strømann-Andersen
Partner and Head of Henning Larsen's Sustainability Engineering Department 
-      His professional focus revolves around the interaction between engineering, architecture and modern technology.
-      He also manages Henning Larsen's unique Industrial PhD program, which co-hosts PhD candidates from co-sponsoring institution, in various R&D projects based on Henning Larsen case studies. 
Liisa Andersson
COO at Urban Sharing, the technology startup powering city bike schemes in Oslo, Bergen, Trondheim and Edinburgh. 
-      Having played a crucial role in turning Oslo City Bike into one of the world's most efficient bike sharing schemes, and leading on the ongoing international expansion of Urban Sharing, Liisa has unrivalled insight into the current micro-mobility space, and the unique needs of cities in the Nordics and beyond.
Mara Balestrini
Human Computer Interaction (HCI) researcher and a technology strategist & CEO of Ideas for Change, an innovation agency advising cities, businesses and institutions. 
-      She is also a co-founder of SalusCoop, the first Spanish cooperative for citizens' health data. 
Martin Hallberg
Creative Sound Designer at ÅF
-      He is an award-winning expert in the field of audio branding. He has 15 years of experience in sound design and strategic sound profiling. Martins works with architects, retailers and marketers to conceptualize ideas for places and products that provide extra-ordinary experiences.
Matt Weiss
Managing Director at IDEO CoLab, IDEO's platform for collaborative exploration & impact.
-      As a technologist turned designer, Matt loves combining those worlds to take on system-level design challenges like how blockchains will affect our health system or how the Internet of Things will affect our food system.
Natalie Mossin  
Architect and specialist of innovation in construction & Head of Institute at the Institute of Architecture and Technology, KADK. 
-      She works at the juncture of architecture, technology and societal conditions. Her focus in on processes, politics and organization in the build environment, and how those factors influence and determine architectural output and quality. 
-      She is an author and editor of "An Architecture Guide to the UN 17 Sustainable Development Goals", which argues for architectures interaction with, and ability to contribute to, each of the 17 sustainable development goals. 
Nina Kovsted Helk
Chief philanthropy officer (CPO) i Realdania. 
-      She is solving challenges in the Danish society in cooperation with the government, the municipalities, foundations, associations, private businesses and local, voluntary enthusiasts
Ole Schilling 
Senior Vice President Smart Cities & Regions Deutsche Telekom
-      He has a background within the creative industries and has worked in architecture & design internationally. 

Sir Peter Cook
Architect, founder of ARCHIGRAM, 
-      Authored 9 books, drawings in MOMA, Centre Pompidou, Deutsches Architekturmuseum, FRAC, etc. 
Stine Kirstein Junge
Stine Kirstein Junge is Private Sector Advisor and Manager of the SDG Accelerator, - an SDG innovation program for Small and Medium Sized Companies (SMEs), that she developed on behalf of UNDP, and implement together with the private sector. 
-      She is in charge of the implementation of UNDP's private sector strategy and facilitates different private sector networks where some focus on emerging and frontier markets. 
Information om Alexandra Instituttet