Which energy companies offer good value for money?
Norlys is the highest-ranked energy company in Denmark on value-for-money. Despite inflation, Norlys has increased its value-for-money score compared to last year.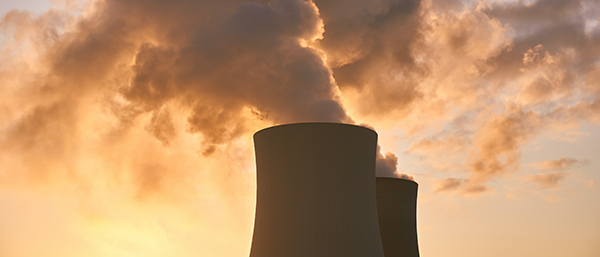 According to YouGov's cost of living tracker, 59% of Danes have already cut their usual spending because of the rising cost of living, and energy bills are one of the drivers. 16% of Danes say that in the last three months, they have "always" or "most of the time" struggled to afford their energy bills. 21% have occasionally struggled.
The rising energy prices particularly impact Danes who live in a house or terraced house for heating the home. Therefore, YouGov has taken a closer look at which energy companies they feel offer good value for money.
To view this piece of content from d25d2506sfb94s.cloudfront.net, please give your consent at the top of this page.
This fall, the five best-performing energy companies on value for money are Norlys, Andel Energi, Energi Fyn, NRGI, and Natur-Energi. Norlys differs from the other brands in the top 5 by offering not only energy but also internet and TV. Energy is usually a low-engagement product that many consumers don't know or have an opinion about the traditional energy companies. However, with the rising prices, this have changed during the last couple of months.
All the energy companies on the top 5 list offer green energy to their customers.
To view this piece of content from d25d2506sfb94s.cloudfront.net, please give your consent at the top of this page.
Although all energy prices have increased this fall compared to last year's period for all customers, several companies have still managed to increase their value for money score. Despite increased prices, customers feel they offer a good product for the price compared to other brands.
Norlys has improved its score the most this fall compared to the same period in 2021 (up 5.2). As Norlys offers several products, it is impossible to say whether this is related to their energy products or a combination. Natur-Energi and EWII come in second (both are up 2.3 points).
Methodology
The rankings are based on net scores from YouGov BrandIndex – our industry-leading brand health tracker. The metric used is Value. Whether a brand offers good or bad value for money is not necessarily "cheap," but the brand offers a customer a lot in return for the price.
The ranking shows the energy companies with the highest value-for-money net scores between September 1, 2022, to November 30, 2022. The improver ranking compares the scores with the same period in 2021.
Data from YouGov's cost of living tracker are drawn from November 10-14, 2022. YouGov surveyed 2.023 Danes aged 18 and over.
Contacts
Matthew Smith
Head of Data Journalism @mattsmithetc

About YouGov Denmark
YouGov Denmark
Klosterstræde 9
1157 København K


About YouGov
YouGov is an international online research data and analytics technology group.
Our mission is to offer unparalleled insight into what the world thinks.
Our innovative solutions help the world's most recognised brands, media owners and agencies to plan, activate and track their marketing activities better.
With operations in the UK, the Americas, Europe, the Middle East, India and Asia Pacific, we have one of the world's largest research networks.
At the core of our platform is an ever-growing source of consumer data that has been amassed over our twenty years of operation. We call it Living Data. All of our products and services draw upon this detailed understanding of our 22 million registered panel members to deliver accurate, actionable consumer insights.
As innovators and pioneers of online market research, we have a strong reputation as a trusted source of accurate data and insights. Testament to this, YouGov data is regularly referenced by the global press, and we are the most quoted market research source in the world.
YouGov. Living Consumer Intelligence.
For further information, visit business.yougov.com