Is Easter a 'proper' special occasion, or is it too commercialised?
Easter is still seen as true to its roots across the West, although Britons and French people in particular are more cynical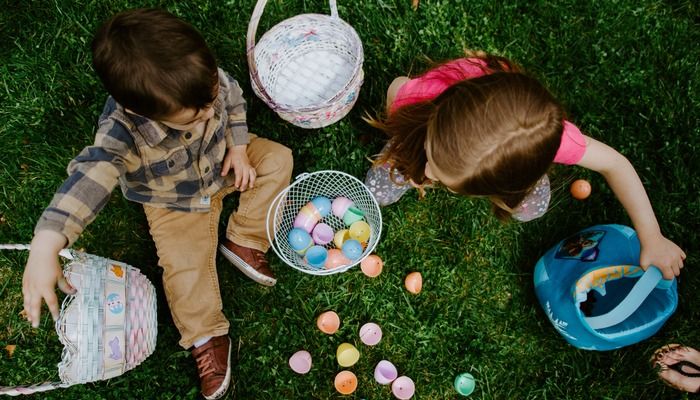 Easter marks the remembrance of Jesus Christ's resurrection, after sacrificing himself for the sins of mankind. But are people marking the occasion in its own right, or because they are being bombarded by companies telling them to celebrate the season through the medium of buying things?
A new YouGov survey in 12 countries shows that people in each country still tend to think that Easter is celebrated for the right reasons, for now at least. We asked more than 13,000 people whether they thought Easter is celebrated more because it is a 'proper' special occasion, or if it was an occasion that people wouldn't celebrate if it weren't for pressure from commercial entities like greetings card companies.
To view this piece of content from d25d2506sfb94s.cloudfront.net, please give your consent at the top of this page.
Polish people are especially likely to say that Easter is celebrated nationally on its own terms, at 82%. Only 11% see celebrations marking the death and resurrection of Christ as too commercialised.
Danes are second most likely to feel Easter as an occasion that is still celebrated for good cause (73%) rather than because of commercial pressure. Spaniards (71%), and Swedes (69%) come third and fourth respectively.
French people and Britons are the most cynical about Easter celebrations. Only half of French people (51%) say the event is marked as a 'proper' special occasion, with 37% saying it is more of a commercialised event. In Britain, those figures stand at 54% and 40% respectively.
Contacts
Matthew Smith
Head of Data Journalism @mattsmithetc

About YouGov Denmark
YouGov Denmark
Klosterstræde 9
1157 København K


About YouGov
YouGov is an international research data and analytics group.
We help the world's most recognised brands, media owners and agencies to plan, activate and track better marketing activities.
As pioneers of online market research, we have been building an ever-growing source of consumer data for the past twenty years. Creating the richest and most complete understanding of your customers' complex lives.
We call it Living data. 
Unlike our competitors, we understand how opinions and trends change from day-to-day, week-to-week and year-to-year.
That's why we have built a platform that gets you right to the source for reliable, accurate data that reflects the reality of a complicated world.
Imagine if you could know what 20 million+ people in over 55 markets were thinking now?
Or last week? And do so again and again? 
That's why we're different. Rather than commissioned research that's already out-of-date by the time it reaches your inbox, our data is alive.
So, no matter how quickly things change, you're always in the know.
YouGov. Living Consumer Intelligence.
Subscribe to releases from YouGov Denmark
Subscribe to all the latest releases from YouGov Denmark by registering your e-mail address below. You can unsubscribe at any time.
Latest releases from YouGov Denmark
In our pressroom you can read all our latest releases, find our press contacts, images, documents and other relevant information about us.
Visit our pressroom