How are consumers planning to deal with price increases?
Prices are increasing, and consumers are changing their shopping habits. A new report analyzes how Nordic consumers experience inflation and how they deal with it.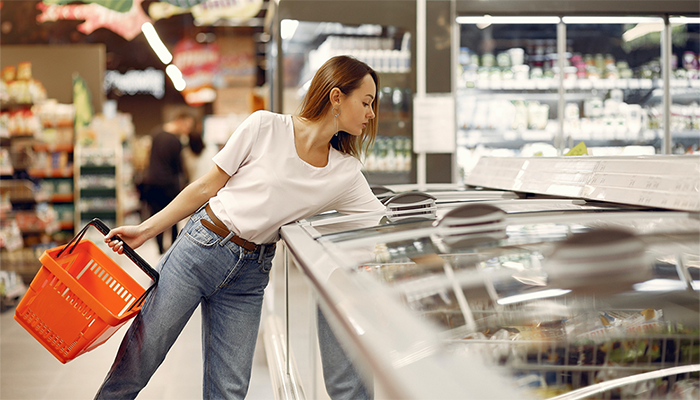 Data is drawn from YouGov's Nordic Inflation report 2022, which describes the impact of price increases on the Nordic consumer's financial situation.
To view this piece of content from d25d2506sfb94s.cloudfront.net, please give your consent at the top of this page.
Fuel, grocery, and electricity are the three categories in which Nordic consumers have experienced the price increase the most. 80% believe fuel is more expensive now.
Three in four (75%) Nordic consumers think their grocery bill has risen in the last 12 months. However, the young generation (18-29) have not noticed this difference as much as those aged 30+. 61% of the young generation have stated that their grocery bill is higher, while 78% of Nordic consumers aged 30+ have noted this.
Inflation causes consumers to change their habits
One in three (33%) of consumers have bought more on promotions due to price increases. Among this group, significantly more women (38%) than men (29%) have stated this.
To view this piece of content from d25d2506sfb94s.cloudfront.net, please give your consent at the top of this page.
29% cut back on non-essential spending, and 23% bought cheaper brands because of the price increases. The Finns are overrepresented in this category as 31% of Finns stated they had bought cheaper brands due to price increases, while this only applies to 19% of consumers in the other Nordic countries.
For almost one in three (31%), the price increases have had no impact on their purchasing habits.
Methodology
YouGov surveyed 4624 consumers from YouGov's proprietary panel in the Nordic countries (Denmark n= 1041, Norway n= 1014, Sweden n= 1026, Finland n= 1543) using standardized online interviews on inflation.
The surveys were conducted in April 2022. The results are representative of the population in the Nordic countries aged 18 and over.
Contacts
Matthew Smith
Head of Data Journalism @mattsmithetc

About YouGov Denmark
YouGov Denmark
Klosterstræde 9
1157 København K


About YouGov
YouGov is an international research data and analytics group.
We help the world's most recognised brands, media owners and agencies to plan, activate and track better marketing activities.
As pioneers of online market research, we have been building an ever-growing source of consumer data for the past twenty years. Creating the richest and most complete understanding of your customers' complex lives.
We call it Living data. 
Unlike our competitors, we understand how opinions and trends change from day-to-day, week-to-week and year-to-year.
That's why we have built a platform that gets you right to the source for reliable, accurate data that reflects the reality of a complicated world.
Imagine if you could know what 20 million+ people in over 55 markets were thinking now?
Or last week? And do so again and again? 
That's why we're different. Rather than commissioned research that's already out-of-date by the time it reaches your inbox, our data is alive.
So, no matter how quickly things change, you're always in the know.
YouGov. Living Consumer Intelligence.
Subscribe to releases from YouGov Denmark
Subscribe to all the latest releases from YouGov Denmark by registering your e-mail address below. You can unsubscribe at any time.
Latest releases from YouGov Denmark
In our pressroom you can read all our latest releases, find our press contacts, images, documents and other relevant information about us.
Visit our pressroom