Riding solo for the very first time: CIFF Kids all set to kick off the European trade fair season
With a clear goal of bringing together the industry, CIFF Kids looks forward to welcoming brands, buyers and press for three intense days of trade and inspiration at Bella Center Copenhagen. Now scheduled earlier in the summer June 19th-21st, the kids' version of renowned mothership CIFF officially detaches to better accommodate trade cycles both nationally and internationally.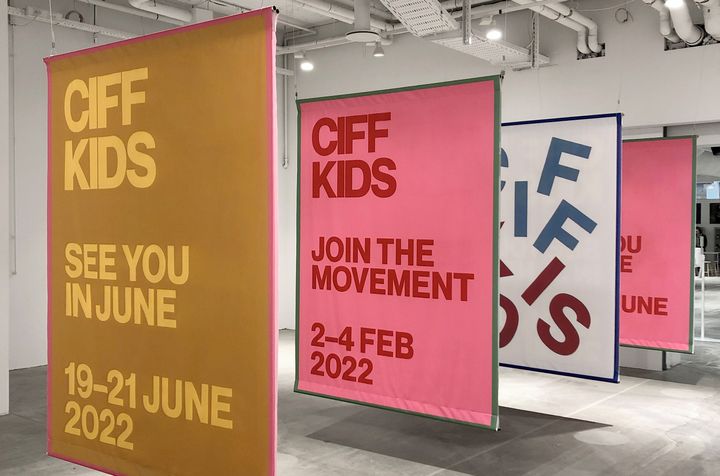 Hosted in a Danish capital completely free from the restrictions of the pandemic, the 59th edition of CIFF Kids promises a bustling physical summit for children's brands in a way that hasn't been seen since 2020. Products for all ages from newborn to 'not now, mom!' are represented, as a wide array of cool, colorful, and clever creations once again take center stage at Bella Center Copenhagen.
Aiming to create a holistic universe to inspire the industry, CIFF Kids comprises both children's fashion, lifestyle, and interior. And everything in between. That also includes a crucial focus on how fashion and lifestyle products aimed at kids seek to navigate inescapable agendas of our time such as sustainability, durability, and environmental responsibility.
Once again CIFF Kids will collaborate with the trend experts from 'PEJ Gruppen' on curating an ambitious program of inspirational talks for brands and visitors alike focusing on everything from family-based recycling trends to transformed consumer patterns due to COVID-19 and the eternal hunt for an answer to the question: "What excites and drives the children and youth of our time?"

A community for the industry

Visitor flow will be a main priority to ensure exposure for all exhibitors, just as CIFF KIDS offers a complementary digital brand platform and matchmaking tool for brands and buyers to strengthen industry relations. All these initiatives are means to the same end if you ask CIFF Director, Christina Neustrup:
"We obviously care a great deal about creating an inspiring fair driving trade and visibility, but the networking part is equally important to us. We want to cultivate and nurture a community of visionary brands who are also there for each other when it comes to leading a way for the future of kids' fashion and lifestyle products. Not just in Denmark but abroad."

Kicking off the European trade fair season for children's brands
A strengthened focus on how trading cycles have undergone changes throughout the years – both nationally and internationally – means CIFF Kids will now be riding solo for the very first time outside the official Danish fashion week schedules and mothership CIFF. With the new dates, CIFF Kids will be the destination kicking off the big, European trade fairs for children's brands. Thus, allowing buyers to concentrate activities first in Copenhagen, then at Pitti Bimbo in Florence before rounding things off at Playtime in Paris in early July.
The new scheduling for CIFF Kids has been well received within the industry, with COO and co-owner of Danish children's fashion brand Wheat, Thomas Frederiksen stating:
"The world we're living in has undergone massive changes in recent years creating - among other things - a historic pressure on the supply chain. As a result, the trade season has commenced earlier year by year. It's essential that the fairs we exhibit at are ready to meet these challenges. Both for us as a business and for the buyers as a whole. CIFF's international outlook and flexibility are critical factors in maintaining a strong, international fair in Copenhagen for many years to come."
About Bellagroup A/S

Bellagroup A/S
Center Boulevard 5
DK-2300 Copenhagen S
+45 32 52 88 11
https://bellagroup.dk/frontpage
About CIFF Kids:
CIFF Kids runs twice yearly and is the only standalone children's trade event in the Nordics. CIFF Kids is committed to bringing together talent, brands, press and buyers in a relaxed, interesting, and commercially dynamic atmosphere, creating the ideal place for kids and youth brands to present their products and build relations. We aim to inspire the CIFF Kids community with a unique Northern flair and emphasis on quality design and a laid-back vibe.