Major Danish merger will reinforce Copenhagen's position as the fashion capital of Scandinavia
A brand-new marriage between Copenhagen based fashion trade fairs CIFF and Revolver is a reality. The purpose of the merger is to maintain and evolve the relevance of both fashion fair concepts as well as bolster Copenhagen's position as the fashion capital of Scandinavia. The director of the new and shared organization calls the merger a "power move" set to benefit the entire Scandinavian industry.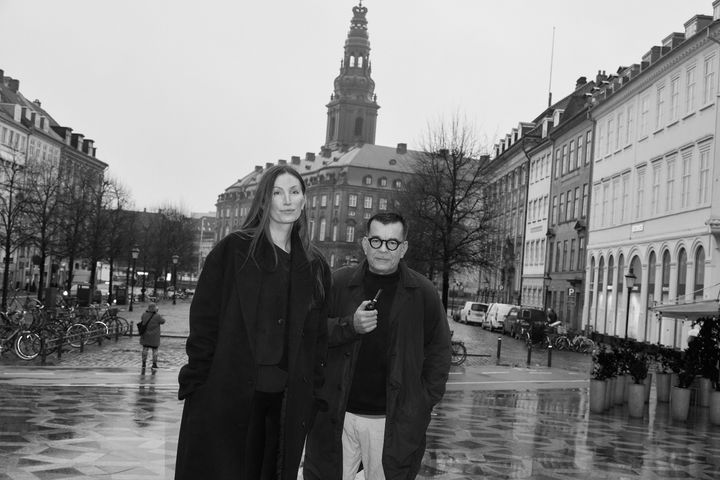 When Copenhagen Fashion Week takes place in the summer of 2023, it will be with a new and enhanced trade fair scene, as the two competing fashion fairs CIFF and Revolver are merging to create an even stronger fashion week in the Danish capital.
This strategic move aims to benefit the thousands of buyers and press respresentatives visiting the city of Copenhagen as well as the hundreds of exhibiting brands and the Scandinavian fashion industry at large.
The merger is the response to a long-lived wish from several key stakeholders across the Danish and Scandinavian fashion industry for nurturing and developing one unified and coordinated fashion city and order platform.
Capitalizing on the unique momentum of Copenhagen
The purpose of this new union between CIFF and Revolver is to renew and develop the overall fair experience, and thereby also capitalizing on the great momentum Copenhagen as an event destination city is experiencing right now due to the successful pandemic response during the past years. Not to mention a continued international interest in Scandinavian fashion in general.
Moving forward both fairs will be coordinated by one team, but Copenhagen will still be able to maintain two unique fair concepts and locations with CIFF at Bella Center Copenhagen and Revolver at Øksnehallen. That way the exciting diversity characteristic of Scandinavian fashion as well as the many unique facets and qualities of Copenhagen will remain an integral part of the total fair experience.


"One Copenhagen": One united organization, two different fair concepts
Both organizations will gather under the same umbrella with one physical HQ in connection with the permanent CIFF Showrooms at Bella Center Copenhagen. Revolver's entire organization will relocate to join the CIFF team.
Founder and Creative Director of Revolver, Christian Maibom, states:
"I am throroughly proud of this solution. It took will power, time, and hard work from all parties to reach this goal. By uniting each of the two organizations' unique qualities, we can deliver a fantastic and future-proof framework, which I personally and together with the rest of the Revolver team very much look forward to being a part of."


A "power move" visible already by February 2023
Already for the upcoming edition of Copenhagen Fashion Week in February 2023, which will be the last with the current set up of to seperately planned fairs, visiting buyers and exhibiting brands will be able to get a sneak peek of the future: Shuttle bus services between the different venues as well as joint buyer information and exchange is just a small fraction of new initiatives to come.
Director of CIFF, Sofie Dolva, states:
"I am humbled and deeply excited by the opportunity to lead this new and united organization, which rests on the shoulders of some of the most competent and experienced trade fair experts, Scandinavia has to offer. Now we go all in on creating even more progress and value for the many stakeholders of Copenhagen Fashion Week. This merger will be the biggest power move the European fashion fair industry has experienced in many years."
Facts:
Founded in 1993, CIFF – Copenhagen International Fashion Fair – hosts two annual trade fairs in Bella Center Copenhagen during Copenhagen Fashion Week.


Furthermore, CIFF operates a large number of curated showrooms in Bella Center Copenhagen, where Danish and international fashion brands showcase their creations to buyers all year round.


In February 2023 CIFF will celebrate its 30th anniversary during CIFF 60.


Revolver Int. Fashion Trade show was founded in 2014 by Jan Bush Carlsen and Christian Maibom and has since been presented biannually in Øksnehallen and Forum Copenhagen, respectively.


Revolver presents Scandinavian, contemporary, and designer driven brands both within women's as well as men's wear, carefully mixed with like-minded international brands.


Furthermore, Revolver operates the biannual men's wear project "Scandinavian Manifesto" in collaboration with the Pitti Uomo fair in Florence.