Have the 2023 Men's IHF World Handball Championship partners made an impression?
World Men's Handball Championship is a popular event in Scandinavia that gathers thousands to the matches and in front of the screens. In this piece, we have explored the impression sponsors had among the general population in Scandinavia and fans of the handball championship.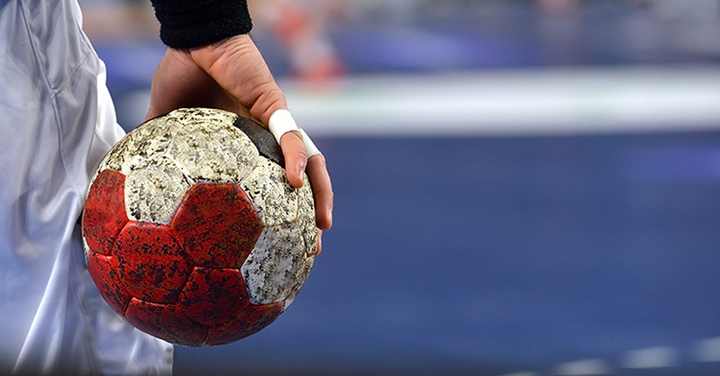 Half of the adult population in Scandinavia (48%) watched all or some of the matches during the World Men's Handball Championship. Especially the Danes, who got to experience the team becoming world champion for the third time in a row, were glued to the screens. 64% of the Danes watched some of the matches compared to 36% of Swedes and 44% of Norwegians.
Did the sponsors make an impression?
The official 2023 IHF Men's Handball Championship Partners that we highlight in this piece are Lidl, Falken Tyre, Trivago, Blåkläder, and NOCCO, along with the IHF partner hummel.
To view this piece of content from d25d2506sfb94s.cloudfront.net, please give your consent at the top of this page.
All the sponsors registered better ad awareness scores among viewers than in the general population in Scandinavia. Blåkläder and Trivago's ad awareness scores were 9 percentage points higher among viewers than non-viewers. Trivago did especially well in Sweden, with a difference of 18 points between viewers and non-viewers.
Lidl advertised on many platforms but still saw a significant difference of 8 points, and so did hummel (+6%)
Results for Falken Tyre and NOCCO were slightly less impressive. Falken Tyre is less well-known than the other brands in Scandinavia, which we highlight in this piece, and this seems to affect ad awareness. Falken Tyre saw the smallest difference of +2 points between viewers and non-viewers.
NOCCO saw a difference of 2 points in Scandinavia but did better in Sweden, where we see a difference of 8 points between viewers and not viewers.
Methodology
YouGov surveyed 1013 Danes, 1010 Swedes, and 1005 Norwegians using standardized online interviews. The surveys were conducted between January 20 - 31, 2023. The results are representative of the population aged 18 and over.
Contacts
Matthew Smith
Head of Data Journalism @mattsmithetc

About YouGov Denmark
YouGov Denmark
Klosterstræde 9
1157 København K


About YouGov
YouGov is an international online research data and analytics technology group.
Our mission is to offer unparalleled insight into what the world thinks.
Our innovative solutions help the world's most recognised brands, media owners and agencies to plan, activate and track their marketing activities better.
With operations in the UK, the Americas, Europe, the Middle East, India and Asia Pacific, we have one of the world's largest research networks.
At the core of our platform is an ever-growing source of consumer data that has been amassed over our twenty years of operation. We call it Living Data. All of our products and services draw upon this detailed understanding of our 22 million registered panel members to deliver accurate, actionable consumer insights.
As innovators and pioneers of online market research, we have a strong reputation as a trusted source of accurate data and insights. Testament to this, YouGov data is regularly referenced by the global press, and we are the most quoted market research source in the world.
YouGov. Living Consumer Intelligence.
For further information, visit business.yougov.com
Subscribe to releases from YouGov Denmark
Subscribe to all the latest releases from YouGov Denmark by registering your e-mail address below. You can unsubscribe at any time.
Latest releases from YouGov Denmark
In our pressroom you can read all our latest releases, find our press contacts, images, documents and other relevant information about us.
Visit our pressroom