CIFF (Copenhagen International Fashion Fair) in a temporary format in August 2020.
When CIFF opens the doors from August 9th – 12th it will be in different format than the wellknown: Focus is shifting from International to National introducing "Elevated Order Days by CIFF".

The Danish health authorities gave the go-ahead to Copenhagen Fashion Week end May and thus CIFF traditionally with thousands of visitors. Upon a couple of weeks with positive and constructive dialogues with the industry the conclusion, however, is that following the coronacrisis the world is simply not ready to the CIFF as we know it.
Malina Lebrecht Hye, Director of Exhibition Development hos BC Hospitality Group says: "Our strong CIFF brand and relations in the industry are our primary and long term priority and we will not compromise with the expectations and experiences we have built up through many years. Therefore, we have decided to do it differently in August 2020 introducing "Elevated Order Day by CIFF" best described as "a compact CIFF" in CIFF Showrooms.
Even though CIFF will be different, the concept focusing on "Sales, Community & Sustainability" remain unchanged. The atmosphere will be intimate and safe, and it will be four intense days with offers of personal discussions with experts within sustainability, advice about "buyer approach" and the option to share views, challenges and solutions with colleagues in the industry.
Dan Vejen Andersen, Director of Wholesale hos Masai Clothing Company ApS Says: "The most important task is building a bridge between "before" and "after" and I am of course referring to the coronacrisis. Despite the fact we are still in a crisis situation, we must act. With Elevated Order Days CIFF supports the fashion industry and we should do the same. We really need to go out again and meet the customers where they are. You only realize how important the physical meeting is, when it is missing and the direct contact with your customers can never be underestimated. With Elevated Order Days CIFF is showing the will to find other solutions, think in different terms in challenging times – also considering suppliers like us. We are looking forward to it".
Malina Lebrecht Hye continues: "CIFF is among the biggest and most established fashion fairs in Europe with a reputation being top notch with regards to dynamic and innovative sales platforms. It is of course very important to us being a part of the industry, we highly appreciate our close relations to the network, both national and international brands and buyers and well return in the original format in February 2021.
"It is all about creating a connection between brands and buyers and as long as it everything but business as usual, we will move closer and think in new and different solutions, it is important for the whole industry" Malina Lebrecht Hye concludes.
CIFF returns in original format in February 2021 as the progressive and innovative fashion platform and with sustainability as the big engine.
Contact: Kontakt: Malina Lebrecth Hye, Director of Exhibition Development - tlf. 50 60 4 90 - mhy@bellacenter.dk
Karen Østerbye, Head of Media Relations - tlf 81 88 48 43 - kars@bchg.dk
About BC Hospitality Group A/S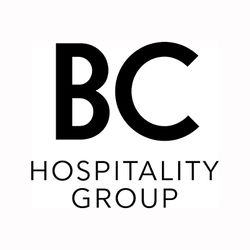 BC Hospitality Group A/S
Center Boulevard 5
2300 Copenhagen S
+45 32 52 88 11
https://www.bchg.dk/
Copenhagen International Fashion Fair (CIFF) is the leading and most innovative platform in northern Europe, presenting carefully curated areas for premium brands.
 CIFF first emerged on the Scandinavian fashion scene in 1993 and has since then grown to include among others CIFF YOUTH and CIFF SHOWROOMS. CIFF is a trade show with brands from all over the world taking place two times annually.