CIFF (Copenhagen International Fashion Fair) and Copenhagen Fashion Week are in place at the beginning of August 2020. This is an extremely positive message and the preparations in Bella Center Copenhagen are in full swing.
CIFF will be held on August 9th -12th, 2020 and Bella Center Copenhagen provides as always, the space.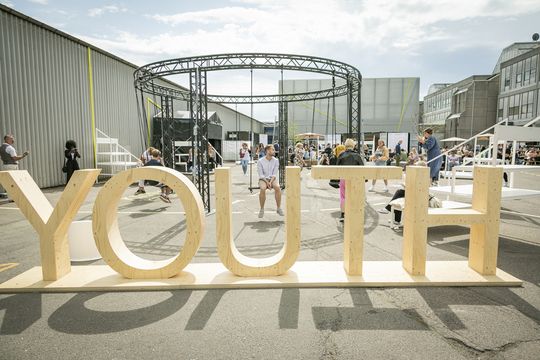 It has been a challenge planning the event to take place in August, and it has been achieved through a historically close and focused collaboration between Copenhagen Fashion Week, CIFF and Revolver trade fairs, as well as the organizations Danish Fashion & Textile and Wear.
Malina Lebrecht Hye, Director of Exhibition Development at BC Hospitality Group says: "First and foremost, we are looking very much forward to August. It is a very important and positive signal to send to the industry and we are pleased to be able to execute CIFF SS21 and maintain Copenhagen as an important destination for the fashion industry."
CIFF will continue to focus on bringing together brands and buyers, as well as innovation and sustainability, and will be more integrated into BC Hospitality Group's other business areas, being the reason why this summer's version of CIFF will be different. The objective is to create a clear and defined sales platform and work with both the physical and digital frames. The layout of the trade show needs to be consolidated and we will move closer to jointly boost revenue and strengthen the industry.
Malina Lebrecht Hye continues: "The starting point for the next CIFF, and future editions, is the reality we are living in, and where the common denominator is turnover, community and continued green transition. We will work on the three conceptual approaches, which I also very much look forward to. In addition, we have chosen to extend CIFF with an extra day, and I am looking forward to both being able to offer CIFF on a Sunday as a number of brands have expressed a wish for and as mentioned, to be able to extend the trade show with an extra day."
Jens Obel, CEO of DK Company Ikast & Copenhagen says: "DK Company is pleased that it is actually possible to get up a trade show for August. In addition, we now have Sundays included, giving the customers the opportunity to bring the staff, and the smaller shops do not have to close, however, can participate in the trade show, get inspired and buy. It's also great that it takes place so close to the original dates - I think we all yearn for a certain kind of normalcy."
Kamilla Byriel, owner of Lollys Laundry continues: "At Lollys Laundry, we are so thrilled that CIFF and Copenhagen Fashion Week are will finally be executed. The trade show is a window for us to show our brand and collections to both local and international partners, as well as creating new relationships.
The fact that the trade show is now a reality, is also a strong signal that we are an industry that will succeed despite the given situation affecting the whole world. We look forward to showing our amazing SS21, discuss development and look into new opportunities and together with many other brands, to welcoming buyers to a trade show where the headline is unity and will. It is more important than ever that we join forces ".
BC Hospitality Group possesses professional and long experience in organizing events with many people under the same roof, even in extraordinary situations. The execution of CIFF and fashion week activities will be in a safe environment, in accordance with all regulations and in full compliance with the guidelines and recommendations issued by the relevant authorities in dealing with coronavirus.
Copenhagen Fashion Week takes place from 9 - 12 August, more information about CIFF here.
About BC Hospitality Group A/S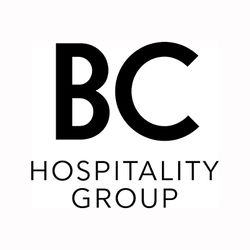 BC Hospitality Group A/S
Center Boulevard 5
2300 Copenhagen S
+45 32 52 88 11
https://www.bchg.dk/
About CIFF:
Copenhagen International Fashion Fair (CIFF) is the leading and most innovative platform in northern Europe, presenting carefully curated areas for premium brands. 
CIFF first emerged on the Scandinavian fashion scene in 1993 and has since then grown to include among others CIFF YOUTH and CIFF SHOWROOMS. CIFF is a trade show with brands from all over the world taking place two times annually.