CIFF - Copenhagen International Fashion Fair - appoints new director
Bringing in-depth knowledge of navigating changes in consumer and trade behavior at both startup and corporate level within the beauty industry, Sofie Dolva now assumes responsibility of operating and developing trade fairs, brand collaborations and new areas of business for CIFF. The new director comes from a position as Sales & Marketing Director at Danish tech hair care brand LULAB and has previously worked as business unit director at L'Oreal.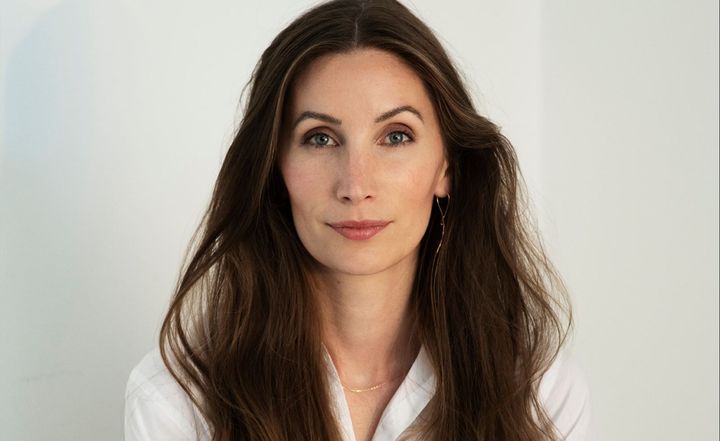 On August 5th Sofie Dolva (34) began her new professional chapter as director of CIFF – Copenhagen International Fashion Fair. She now has the overall responsibility of evolving Scandinavia's leading industry platform for fashion comprising biannual trade fairs as well as new and existing business relations under the auspices of the permanent CIFF Showrooms at Bella Center Copenhagen.
Taking over a unique platform in a time of upheaval
34-year-old Dolva comes with thorough sales, marketing, and leadership experience from the field of beauty. Her detailed understanding of disruption in this area will come into play in reinvigorated efforts of cementing CIFF's position in both the national and international fashion landscape:
"No matter if we're talking startup or corporate level, I'm particularly driven by the question of how to turn changes in societal and consumer dynamics into a catalyst in stead of an obstacle. In my previous jobs the main challenge has been a shift from physical to online trade. This time it is more about supporting CIFF and the fashion industry at large in regaining traction following a more than challenging pandemic, which has birthed radically different needs and possibilities in terms of production and demand," states Sofie Dolva, and elaborates:
"In that regard CIFF has a truly unique opportunity to drive change through community. CIFF is so much more than the biannual fairs – it is a knowledge platform gathering players across brands, buyers, and the media with a clear purpose of propelling Danish and Scandinavian fashion down an even more sustainable, competitive, and digital path."
New areas of business will underpin a more responsible approach
Contributing with her knowledge of the beauty industry, hopes are that Sofie Dolva can also help uncover new avenues of business for CIFF within other lifestyle segments than fashion in the classic sense. To accelerate this transformation Bellagroup, who owns and operates CIFF, has chosen to integrate popular trade formats such as fashion outlet 'DesignerForum' and the quarterly vintage markets at Bella Center Copenhagen in the areas of responsibility for the new CIFF director:
"We are seeing a clear trend pushing for more recycling and a more sustainable approach within the fashion and lifestyle consumer groups," explains commercial director of Bella Center and Bella Arena, Kevin Helsinghof before concluding:

"We are – among many other examples – dealing with a generation of young people driven by a wish to express themselves through apparel while at the same time being acutely aware of the need to focus on climate change and the dangerous impacts of overconsumption. With Sofie at the helm of the new CIFF we are excited to explore what can emerge from a further investigation into the intersection of newly produced, surplus, and preloved fashion."
About Sofie Dolva:
34 years old, lives in Copenhagen


Holds a degree in Business Administration & Commercial Law from Copenhagen Business School


Comes from a position as Sales & Marketing Director of LULAB run by the company Dansk Teknologi


Has previously worked as business unit director within several areas of L'Oreal


Ran beauty startup Dolva Group as an independent entrepreneur


Sofie Dolva takes over as Director of CIFF from departing Director, Christina Neustrup, who is set to become CEO and partner of the Danish jewelry brand Kinraden
Facts:

CIFF – Copenhagen International Fashion Fair – is Northern Europe's leading fashion platform connecting brands, buyers, media, and other industry professionals


CIFF was founded in 1993 and operates biannual industry and trade fairs at Bella Center Copenhagen during Copenhagen Fashion Week


CIFF also runs permanent and curated showrooms at Bella Center Copenhagen with Danish and international fashion brands showcasing their creations year-round


The 59th edition of CIFF takes place at Bella Center Copenhagen from August 10th through 12th 2022. In February 2023 the organization is celebrating its 30th jubilee during CIFF 60.
Information om Bellagroup A/S

Bellagroup A/S
Center Boulevard 5
DK-2300 Copenhagen S
+45 32 52 88 11
https://bellagroup.dk/frontpage
Bellagroup is one of Denmark's leading businesses in the hotel, conference, exhibition and hospitality industry.
Each year over a million guests from both home and abroad visit Bellagroup's venues and hotels in Copenhagen. bellagroup has just under 1,600 hotel rooms, more than 160 meeting and conference rooms and approx.. 200,000 sq meter of meeting and event facilities which can accommodate more than 30,000 people at the same time.