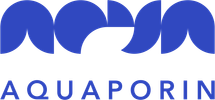 Aquaporin announces drinking water flat sheet order for Philips water solutions
Aquaporin A/S, a water technology company aiming to contribute to a more sustainable future in water treatment and responsible consumption of water, has today announced an order of flat sheet to AquaShield, a global brand partner of the health technology company Philips in the water solutions segment.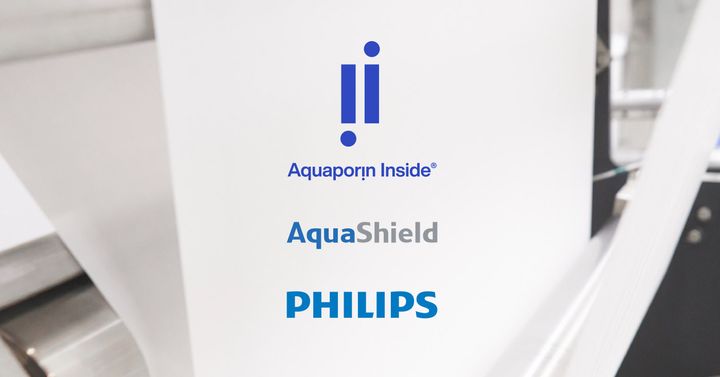 "After testing of Aquaporin's filtration technology, centered around the Aquaporin Inside® biomimicry formulation, we are excited about the prospects of the technology and see great potential in using this in our existing product portfolio. We believe this order can strengthen the quality and efficiency of our point-of-use products even further and deliver cleaner drinking water to our Chinese customers.", says Alex Rishoj, CEO of AquaShield.
The Aquaporin Inside ® flat sheet will be used to make membrane filters for Philips branded drinking water appliances starting in China, the order is expected to provide filters for circa 30,000 units in Philips Water's point-of-use range.
Matt Boczkowski, CCO of Aquaporin says: "We are delighted to announce this order with AquaShield. Philips is a worldwide leading brand, and this order is a testimony to our technology and potential of Aquaporin Inside®. We care about our unique technology being rooted in nature, which has also been a key differentiator for AquaShield who will use this in their Philips branded products. This order underlines our determination to work with the most renowned brands in the drinking water industry and to offer the best products on the market for the consumer drinking water market."
The order is expected to be sent to AquaShield in 2021 and 2022.
About AquaShield
AquaShield Health Technology Company, a former Philips company, is the global exclusive brand licensee for Philips Water Solutions. AquaShield is focused on providing a complete water solution to consumers with their water purification, water heating, bathroom solutions and hydration bottles. AquaShield believes there is always a way to make life better and is committed to improve the health and well-being of people's lives through meaningful innovation and responsible sustainability. AquaShield is active globally, with sales in more than 30 countries.
About Royal Philips
Royal Philips (NYSE: PHG, AEX: PHIA) is a leading health technology company focused on improving people's health and enabling better outcomes across the health continuum from healthy living and prevention, to diagnosis, treatment and home care. Philips generated 2019 sales of EUR 19.5 billion and employs approximately 81,000 employees with sales and services in more than 100 countries. News about Philips can be found at www.philips.com/newscenter.
About Aquaporin
Aquaporin is an innovative water technology company dedicated to natural water treatment with operations in Denmark (HQ), Singapore and the United States. Aquaporin works to preserve the Earth's most valuable resource – water – by combining advanced engineering, biotechnology and natural aquaporins – nature's own water purifiers – which they embed into water purification membranes. Their proprietary technology, Aquaporin Inside®, is based on Nobel Prize-winning research and used to clean and reuse water in industries, in our homes and even by NASA in space. Aquaporin works with customers and partners around the globe to sustainably treat industrial wastewater, concentrate food & beverage products and enhance drinking water quality and accessibility.
Information om Aquaporin A/S