The largest taxi company in Denmark installs COVID-19 safety measures
Taxi customers in Denmark will have to get used to the fact that everything is not quite as before. Next time they step into a taxi from the company Dantaxi, customers will notice a safety screen that separates the driver from the passenger. The safety screen is installed in all Dantaxi vehicles, accounting for approximately half of the 4,000 taxis in Denmark.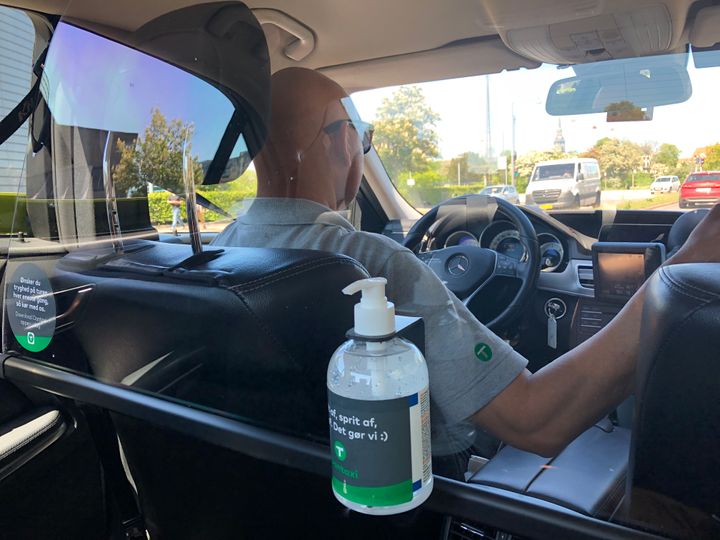 Taxi driver Karl Hedegaard explains that the screen makes him feel safer during his workday:
"I haven't experienced any customers who don't take COVID-19 infection risk seriously. My customers express continued concern and appreciate additional safety initiatives like this. It also makes me feel more protected when doing my work."
Accordingly, to Commercial Director, Vibeke Wolfsberg, the initiatives are based on the assumption that it will take some time before the taxi industry returns to business as usual:  
"Since the beginning of the crisis, the taxi industry in Denmark has been severely affected by the fact that three out of four taxi rides have disappeared. We believe that our customers will continue to have a strong focus on safety. The taxi is a unique part of public transportation because the customer can choose to travel alone in order to limit the risk of infection. We can offer specific and differentiated safety measures compared to trains or busses. We use the interval between customers to clean the contact surfaces, so that each new customer will step into a clean taxi."
Fixed dispenser with hand sanitiser in the taxi  
The safety screen is not the only new measure. All of the nearly 2,000 taxis have a fixed dispenser of hand sanitiser and drivers have implemented a completely new cleaning routine covering all typical contact points in- and outside the taxi.
Dantaxis measures to prevent infection with COVID-19
All taxis are fitted with safety screens made by plexiglass and fixed dispensers of hand sanitiser.
The rear window is fitted with a streamer informing the passenger that "This taxi operates with COVID-19 safety measures".
Drivers must use hand sanitizer and passengers are encouraged to do so.
The driver must clean all contact surfaces after each customer.
About Dantaxi 4x48 A/S

Dantaxi 4x48 A/S
Krogshøjvej 49
2880 Bagsværd
48 48 48 48
https://dantaxi.dk/
Dantaxi has existed since 1937. Through mergers and acquisitions, we have maintained a leading position in Denmark.