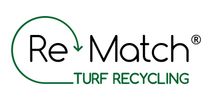 Re-Match founder to spearhead entry on US market
Herning, Denmark, 5 April 2022 - Re-Match, a pioneer within sustainable recycling of artificial turf, takes the first step in establishing its organisation in Pennsylvania by engaging its founder, Dennis Andersen to lead the company's entry in the US market.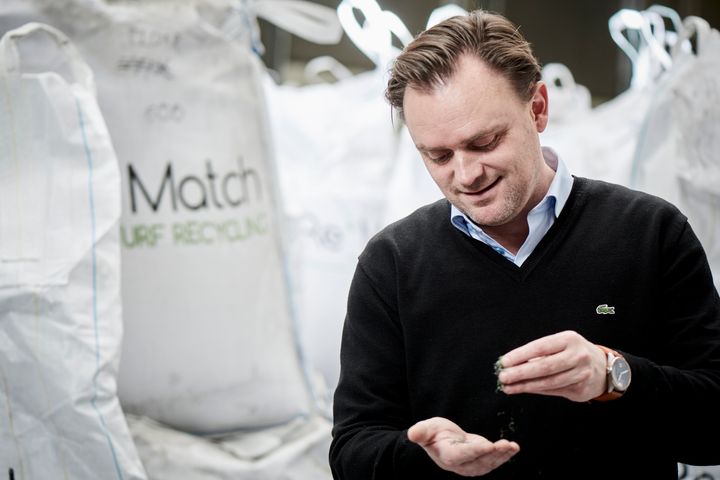 Re-Match, who has two factories underway in the Netherlands and France, is continuing the journey towards making its patented recycling solution available globally and is now preparing its entry on the US market. The company has already found a site in Pennsylvania and Dennis Andersen, its founder and former CEO, will now assume the full-time position as Vice President of Sales, USA.
The US market is the largest in the world and the potential for Re-Match is significant. However, it is necessary to secure not only volume going in, but also to develop the market for the recycled end-products which can either go back into new pitches or enter into other production cycles. This means that it would take someone with deep market knowledge to head the activities for Re-Match.
"I am very happy that Dennis has accepted to take on the task of leading the continued expansion of Re-Match in the US. He knows the market, has a huge network and then he knows Re-Match, our processes and end-products inside-out, " says CEO and Co-founder of Re-Match, Nikolaj Magne Larsen. "So, it's a great advantage in the work that we have ahead of us, and together with Dennis I look forward to making true turf recycling available in the US."
It was when Dennis Andersen over a period of more than 10 years worked within recycling in the USA that he came into contact with the artificial turf industry. This sparked the idea for Re-Match, rising out of the realization that there was no sustainable solution available for the disposal of worn-out out turf.
"I look very much forward to this new challenge," says Dennis Andersen, and continues: "It is very exciting for me to be able to bring our recycling solution to the country where the whole journey started. I am enthused by the opportunity to become active again in the daily operations of Re-Match, and focusing my efforts on addressing a market that has tremendous potential. Also, I believe that our proven European track-record puts Re-Match in a particularly strong position to serve the US market."
Dennis Andersen will start in his new position on 1 May 2022 and - observing good corporate governance - he will resign from his position on the board of directors at Re-Match at the annual general meeting on 19 April 2022.
About Re-Match Holding A/S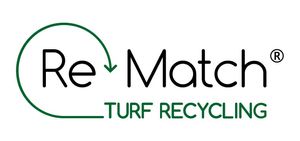 Re-Match Holding A/S
HI-Park 415
7400 Herning
7734 6734
https://www.re-match.com
Re-Match, founded in 2013 and headquartered in Denmark, is a pioneer in recycling of artificial turf pitches. With its patented technology the Herning company offers an environmentally sustainable recycling process that has received EU Environmental Technology Verification (ETV), as well as EuCertPlast. Also, the Herning factory has received ISO 9001 and 14001 certification.
By the end of 2021, Re-Match had in total recycled more than 121.000 tonnes of waste and hereof plastic fibre equivalent to 535 mill. plastic bags.

Re-Match is currently building its second factory in Tiel, has signed the contract for the third factory in Erstein, France and will also be building factories to the same template in Pennsylvania, USA - and in two more locations yet to be disclosed.
Re-Match is listed on Nasdaq First North Premier Growth Market in Copenhagen under the stock symbol; RMATCH.