PRESS INVITATION: DI Business Summit 2019 - creating a green future together
Headlined by H.R.H. Crown Prince Frederik of Denmark and H.R.H. Crown Princess Victoria of Sweden, the Confederation of Danish Industry hosts its 2019 Business Summit on Tuesday, 17 September at DR Koncerthuset.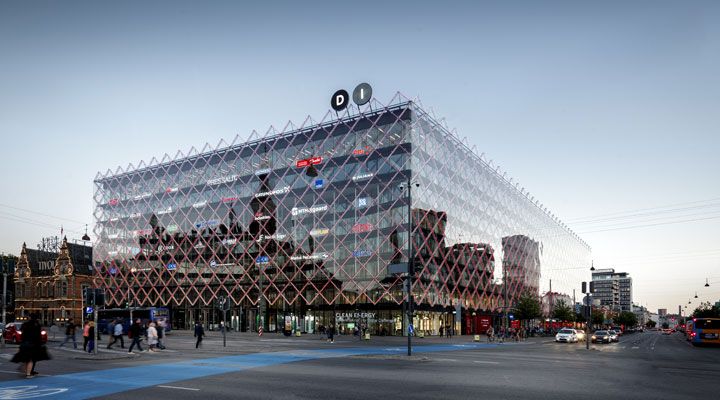 Speaking before an audience of more than 1,000 business leaders and guests from at home and abroad is, among others, Prime Minister Mette Frederiksen (Socialdemokratiet), appearing for the first time at the DI Business Summit in her role as head of government. Finance spokesperson, former Minister for Commerce, Business and Growth Troels Lund Poulsen (Venstre) will offer perspectives on future trade policy from the country's biggest liberal party.
Together with a number of companies, experts and politicians, our new CEO Lars Sandahl Sørensen and Chairman of the Board Lars-Peter Søbye will put Danish growth and a strongly accelerated green transition on the agenda. On the day, DI will also present a list of concrete proposals in a new economic plan intended to secure jobs and sustainable growth in Denmark for years to come.
The press is hereby invited to
the DI Business Summit 2019 - Made by Denmark - creating a green future together,
Tuesday 17 September, 13:00-18:00,
DR Koncerthuset,
Ørestads Boulevard 13, 2300 Copenhagen S.
Opening the summit's lineup of speakers are three green visionaries, including Nilly Taheri, Youth Delegate for Climate and Environment at the UN. They will challenge conventions and argue the case for a sustainable world. They will also discuss DI's new survey of the millennial generation's views on the challenges of climate change.
One of the spearheads in the fight against global warming is also on the programme, namely Achim Steiner, head of the UN's largest development organisation, UNDP. He will offer his views on how we can solve climate challenges together.
Four leading Danish business leaders will take the green seat on stage to discuss the business community's role in combatting climate change. These are CEO Mads Nipper, Grundfos, CEO Jais Valeur, Danish Crown, CEO Henrik Poulsen, Ørsted and Director of Business Development and Co-owner Camilla Haustrup Hermansen, Plus Pack A/S.
CEO Martin Lundstedt, Volvo Group will discuss how sustainable solutions are a possible road to growth for the major Swedish company.
H.R.H. Crown Prince Frederik will conclude the business summit with the presentation of the DI Award 2019, which this year will goto a company that has made an ambitious contribution to the green transition.
Read more and view the entire programme for the DI Business Summit 2019 here
Accreditation:
Journalists and photographers who wish to cover the participation of the Danish and Swedish royals in the business summit must follow the link below to apply for accreditation prior to the summit:
https://www.regeringen.se/ackrediteringar/2019/08/medieackreditering/
All other media are requested to use the link below as soon as possible to get accreditation prior to the summit:
https://www.danskindustri.dk/topmodet/pressetilmelding/
Følg os på:
Contacts
For further information, please contact Deputy Director General, Press Officer Per Geckler Møller, tel. (+45) 2949 4434, e-mail pgm@di.dk or Press Adviser Bo Hjuler, tel. (+45) 2328 4912, e-mail boh@di.dk

About DI - Dansk Industri

DI - Dansk Industri
H. C. Andersens Boulevard 18
1787 København V
3377 3377
http://di.dk/
Vi arbejder for et åbent og velstående samfund i vækst og balance. Med det udgangspunkt skal Danmark være verdens mest attraktive land for virksomheder at arbejde i og ud fra. Når virksomheder i Danmark vinder, vinder hele Danmark.
DI hjælper hver dag virksomheder i Danmark med at vinde. Vi hjælper på udenlandske markeder, ved politiske forbedringer og med service og kompetencer, der øger konkurrenceevnen i hver enkelt medlemsvirksomhed.