Ny Michelle Obama podcast er nummer #1 på Spotify
Den 29. juli havde den tidligere førstedame, Michelle Obamas, nye podcast 'The Michelle Obama Podcast' premiere. Her var hendes mand og tidligere præsident Barack Obama gæst, og lytterne havde mulighed for at komme helt tæt på parret - efter otte år i det Hvide Hus. Afsnit 2 med den prisvindende journalist fra Washington Post, Michelle Norris, er nu tilgængeligt, og podcasten er allerede strøget til tops på Spotify som den mest streamede podcast i verden lige nu.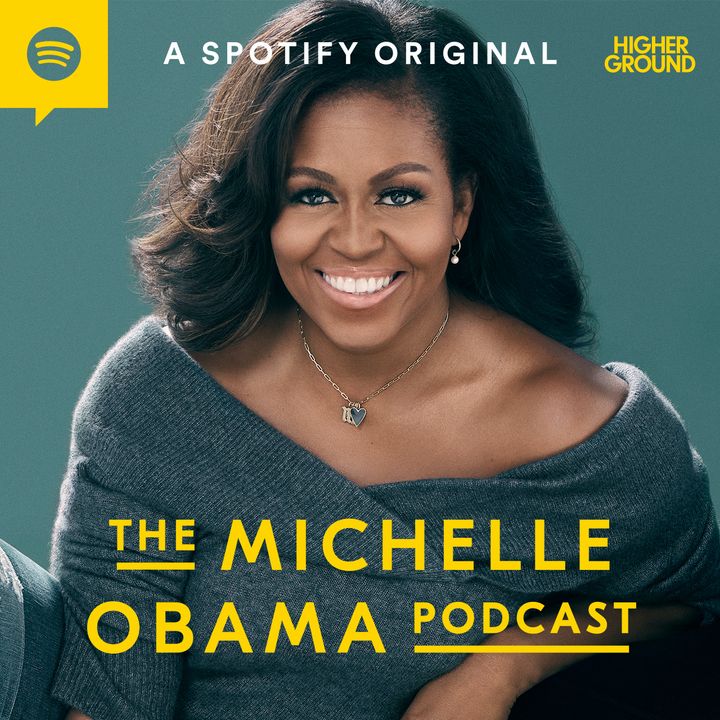 Michelle Obama vil i sin nye podcast fokusere på de personlige forhold, som vi har i livet (fra søskende, tætte venner, partnere, forældre og mentorer), og hvordan de er med til at forme os. Men podcasten handler også om vores forhold til os selv og vores helbred, og Michelle Obama løfter sløret for flere personlige emner, ligesom hun diskuterer aktuelle problemstillinger som den eksisterende coronavirus og det fremtidige amerikanske præsidentvalg. 
I løbet af sæsonen vil den tidligere førstedame få besøg af flere særlige gæster: 
Episode 1: Community - Barack Obama
Episode 2: Self in the time of Covid - Michele Norris
Episode 3: Women's Health - Dr. Sharon Malone
Episode 4: Siblings - Craig Robinson
Episode 5: Girlfriends - Dr. Sharon Malone, Kelly Dibble, & Denielle Pemberton-Heard
Episode 6: Marriage - Conan O'Brien
Episode 7: Mentorship - Valerie Jarrett 
Episode 8: Mentees - Chynna Clayton, Yene Damtew, & Kristin Jones
Episode 9: Kids - Mrs. Robinson & Craig  
Podcasten er tilgængelig på Spotify, hvor den allerede er strøget til tops. 'The Michelle Obama Podcast' er lige nu den mest populære podcast i verden. 
Tredje episode udkommer på onsdag, og du kan lytte til podcasten på Spotify her, mens du finder en særlig introduktion fra Michelle Obamas til det første afsnit nedenfor. 
--
INTRO
Hi I'm Michelle Obama and this is Michelle Obama podcast. You're listening to my very first episode: Community. 
I want to start by giving you just a little bit of background on what it is I hope to do with this podcast.
It starts back when our family left the White House. For eight years my life was full of crazy schedules, juggling big initiatives, speeches, state dinners. Not to mention trying to raise two daughters and keeping my head above water. But once Barack's second term ended, the presidency was over and finally had some time to breathe. So for a few months — the first year really — I spent a lot of time thinking, talking with friends and family. Really just being if you know what I mean. I reflected back on my time in the White House of course, but I went even deeper. I looked back at the whole arc of my life and I uncovered all sorts of memories, all these tiny little moments and stories that the gift of hindsight had filled with new meaning. For example, the way I played by myself when I was little in my house with my blocks and dolls until I finally got the courage to go outside and play with the other neighborhood kids or the dinner discussions I had with my mom and dad and brother growing up. Or as I got older the long talks that Barack and I had when we were first dating. Or conversations on park benches or standing at the kitchen counter that I had with my girlfriends back in Chicago. Women who were also juggling careers and partners and little kids. 
Going back through these memories reminded me that the main truth of my story isn't anything I did as First Lady, but the lifelong experiences that I shared with the people I loved, the conversations that guide me whenever I come to a fork in the road. Because really that's how we find our truth, isn't it? By leaning on those around us… by opening ourselves up to one another… and working through whatever uncertainties and questions we may have, together. 
And that's what I hope this podcast can be: a place for us to explore big topics together… to sort through the questions that we're all trying to answer… to open up, and be a little vulnerable, and have some fun along the way. 
I don't want this podcast to be prescriptive… or present anyone's ideas as truth. I just want it to feel like we're sitting together on a park bench or in the booth of a restaurant with the jukebox playing. And most importantly, I hope this podcast sparks ideas and topics that all you listeners can open up with in your own circles… maybe it'll inspire you to have some conversations with loved ones that you've been putting off. 
In this first season, you'll be hearing me talk with some of the people I'm closest with — my mother… my brother… my friends… my colleagues… and so many others. And I wanted to start at the most basic level. In these episodes, we'll be discussing the relationships that make us who we are. Sometimes that might be as personal as our relationship with ourselves or how we navigate our health and our bodies at various points in our lives. In other episodes we'll be talking about the joys and challenges of being a parent or a spouse… the growth we can gain from leaning on colleagues and mentors … the friends that help us sort through these confusing, challenging times. 
What I love about these questions is that they're topics and issues that we're all dealing with, whether that's a pandemic or a nationwide reckoning with race or just any old summer afternoon sitting with our own thoughts. That's truly true of the topic for our first episode. 
Today, we're gonna start by discussing one of those relationships that can take some time to figure out. That's our relationship to our communities and to our country. Sometimes this relationship might be a source of fulfillment or meaning or joy. Other times it might provoke questions that we don't quite know the answer to. What we're really talking about is our place in this world. How we feel about it and what we can do with the power we have.
I asked a special someone to join me for this conversation because he's navigated these questions throughout the course of his entire life.
Kontakter
Amanda Waldås
Head of Consumer PR & Communications Nordics, Spotify
amandaw@spotify.com

Caroline Kjærbye-Thygesen
Mindshare
caroline.thygesen@mindshareworld.com

Information om Spotify

Spotify
Regeringsgatan 19
111 53 Stockholm
https://www.spotify.com/dk/
Spotify har siden lancering i Sverige i 2008 transformeret måden, vi lytter til musik. Opdag ny musik, byg playlister til din hverdag og del over 50 mio. musiknumre gratis, eller opgrader til Spotify Premium for at få adgang til eksklusive funktioner som offline-mode, forbedret lydkvalitet og en annoncefri afspiller.
I dag er Spotify den mest populære globale streaming-abonnementstjeneste med 248 mio. brugere, inklusiv 113 mio. abonnenter, på tværs af 79 markeder. Vi er i dag den største drivkraft for indtægter til musikbranchen.