Low blood sugar may be frequent in Down Syndrome
Low blood sugar is seemingly a significantly underdiagnosed, unrecognized condition in Down syndrome. According to a co-creation study between an international patient organization and researchers, from, among others, the University of Southern Denmark, seven percent of individuals with Down syndrome have episodes of documented or suspected low blood sugar.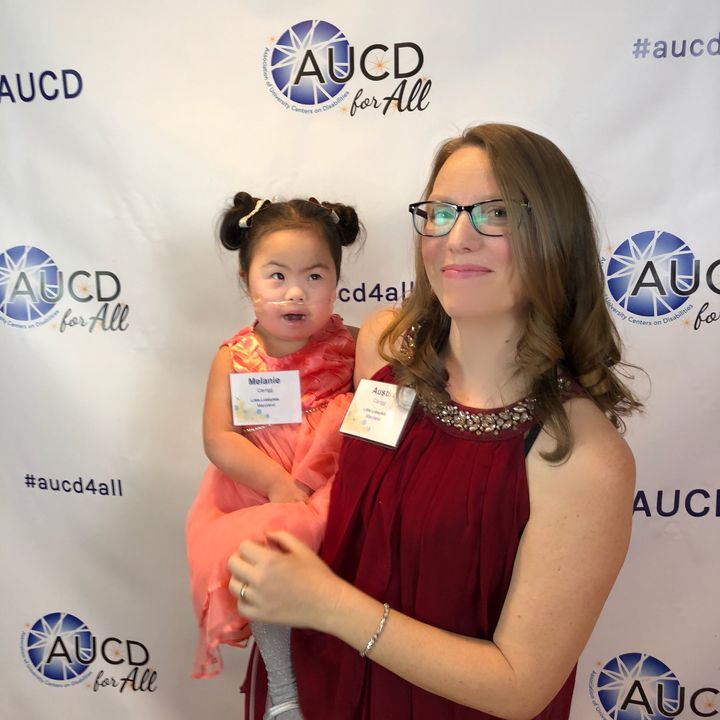 The mother who first connected the dots, Austin Carrigg, shares, "It took us years even after my daughter's first hospital admission, in which she was severely ill and unable to be awakened to receive a diagnosis and subsequent treatment for her low blood sugar. Time and time again, my concerns were invalidated by medical providers telling me there was no way there could be anything else wrong with her because she had Down syndrome. I think of all of the days that I knew something was wrong and no one would listen. Today I hope we impress upon the world that they need to listen to families. Our observations are valuable."
Austin Carrigg spent years being dismissed by doctors due to the perception that her daughter's symptoms were simply just due to her having Down syndrome. She turned to Danielle Drachmann, the founder of Ketotic Hypoglycemia International, after seeing multiple children with both Down syndrome and ketotic hypoglycemia (low blood sugar with accelerated fat burn) in the patient organizations support group on Facebook.
Danielle Drachmann contacted researchers of the organization's scientific advisory board, who took the concern seriously and engaged in a research collaboration with the organization to perform an international web-based questionnaire study. The findings have now been published, sparking considerable interest. Over seven percent of the responders reported documented or suspected low blood sugar in their children with Down syndrome. A combination, no one has reported before, suggesting a high degree of under-diagnosis and treatment.
Jacob Petersen, a Novo Nordisk professor, and coauthor, shares: "The result is so important that very few researchers will achieve such a result during their entire career. It shows how important it is to reap the knowledge that relatives and patients have."
"Children with Down syndrome may do better if their ketotic hypoglycemia was diagnosed and treated. Doctors need to be aware of this possibility", states professor Henrik Christesen, a co-author of the study. "The questionnaire was not performed on an unbiased or unselected cohort of patients with Down syndrome, but still there is an idea that ketotic hypoglycemia may be frequent in Down syndrome as seen for other syndromes like Prader Willi syndrome and Silver Russell syndrome."
Overeating or nausea might be symptoms
Many individuals with Down syndrome eventually become obese and get type 2 diabetes, owing to a range of factors. If overeating is the result of the feeling of excess hunger due to low blood sugar, this should be diagnosed and treated. If this papers' indications are correct, a new and preventable cause has become clear.
Nausea and vomiting are a frequent indication of low blood sugar which is accompanied by accelerated fat burn, also known as ketosis. Investigations into low blood sugar and high ketones are warranted if children present with lethargy, failure to thrive, vomiting, or irritability, which resolves with the administration of food. Patients with Down syndrome are no exception.
"For centuries, we have been failing the patients with Down Syndrome from getting the medical investigations they needed. Now it is time to change that and to take responsibility," states hypoglycemia expert Dr. David Weinstein from the US, who has spent his entire career dedicated to helping children with hypoglycemia.
Facts about ketotichypoglycemia
In ketotic hypoglycemia, the glucose metabolism works poorly, which is why the body switches to fat-burning more quickly. Poor glucose metabolism results in low blood sugar (hypoglycemia), and the increased fat metabolism results in ketone bodies such as acetone. Therefore, a patient can directly smell of acetone if he or she has an attack of ketotic hypoglycemia. Both sugar and fat burning are enzymatic processes controlled by a number of hormones. In order to have unexplained (idiopathic) ketotic hypoglycemia, a number of enzyme defects in cell metabolism, and a number of hormonal diseases must be ruled out. However, an explanation can be found in some of the patients if the cases are being investigated thoroughly, including major genetic analysis packages.
Consequences of severe hypoglycemia
If hypoglycemia goes undetected, it can lead to acute brain dysfunction and eventually to irreversible brain damage. The ketones produced by fat metabolism are, however, protective to the brain as an alternative fuel to glucose. Whether low blood sugar has an impact on the brain function in affected individuals with Down syndrome has yet to be studied.
Prevention of hypoglycemia may result in improved developmental and cognitive outcomes in patients with syndromes, proof of which has been shown in Prader Willi Syndrome.
From patient involvement to co-creation
Ketotic Hypoglycemia International performed the study not only in collaboration with hypoglycemia experts, but also with support from the Down syndrome organization, Making Chromosomes Count (https://makingchromosomescount.co.uk/)
This research process is an example of how a research ecosystem fostering patient partnership could be practiced, built upon a foundation of co-creation and empowerment of patients and their caregivers. In this specific research process, it has been the caregivers who identified new disease patterns on social media, which with the medical experts onboard then accelerated to a meaningful multi-stakeholder co-created research process.
"We hope that the Down syndrome community will show interest in this novel aspect of Down syndrome", first author Danielle Drachmann says. "We would like to further collaborate with Down syndrome patient organizations and their doctors. We have with this project demonstrated the power of co-creation in medical research, and how far we can come if we dare to step away from the usual tick-box-patient involvement. To see how the mutual respect and shared mission have led caregivers working alongside medical experts on a potential new medical discovery. This project has been nothing but extraordinary".
Next steps
To validate the findings of this research, there is a need for funding for clinical trials, as well as uniting medical experts in trisomy 21 with the authors of this research paper. We urge anyone to contact us, if they have input to either one of the actions.
Images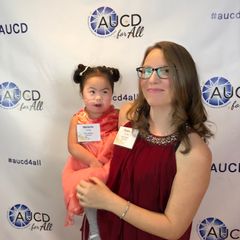 About Syddansk Universitet