Danish Reflections Copenhagen releases a new collection with colorful plates
With a flair for unique design and Scandinavian home interiors, the Danish design company Reflections Copenhagen has created statement pieces for our homes for the past seven years. Now they have expanded their collection with four porcelain plates. The idea is that the colorful plates should act as a creative complement to the usual white porcelain.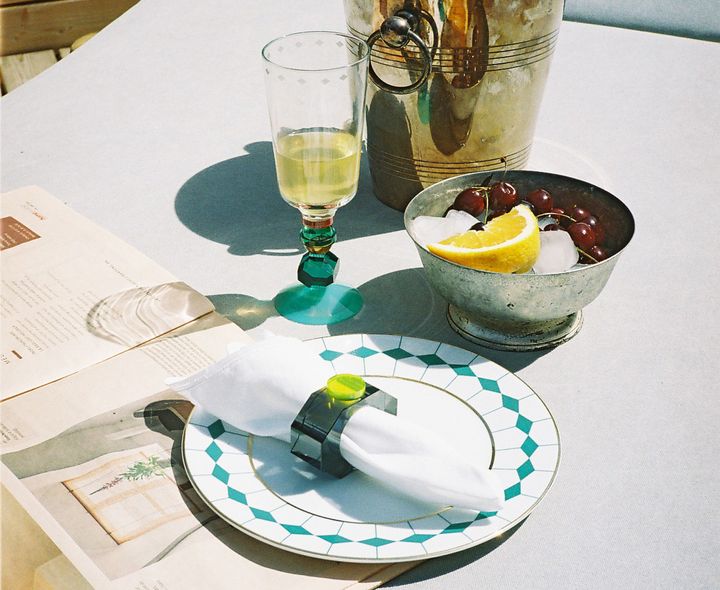 Reflections Copenhagen was founded in 2015 and is today run by the Danish designer Andrea Larsson. The goal was right from the start to challenge traditional Scandinavian interior styles, color choices and shapes with completely new dimensions. The result was exclusive interior details with handmade character and elegance - in a sea of ​​deliberately selected colors. According to Andrea Larsson, the goal was to contribute something completely new to the Scandinavian home.
"A detail from Reflections Copenhagen will always add something extra to the rest of the decor. In fact, the brand originated from a personal need to decorate with something unexpected, but also light-reflecting. That is why a large part of our range consists of decoration in crystal. I am in love with the material and the enchanting colors."
Now they are expanding the range with four porcelain riches, completely unique in their kind. The plates, which are made in Portugal, have been inspired by Art Nouveau, also called Jugendstil. They have then chosen to add a small but still noticeable inspiration from the 80s, but also a modern color palette. In addition, the plates have an apparent Scandinavian character.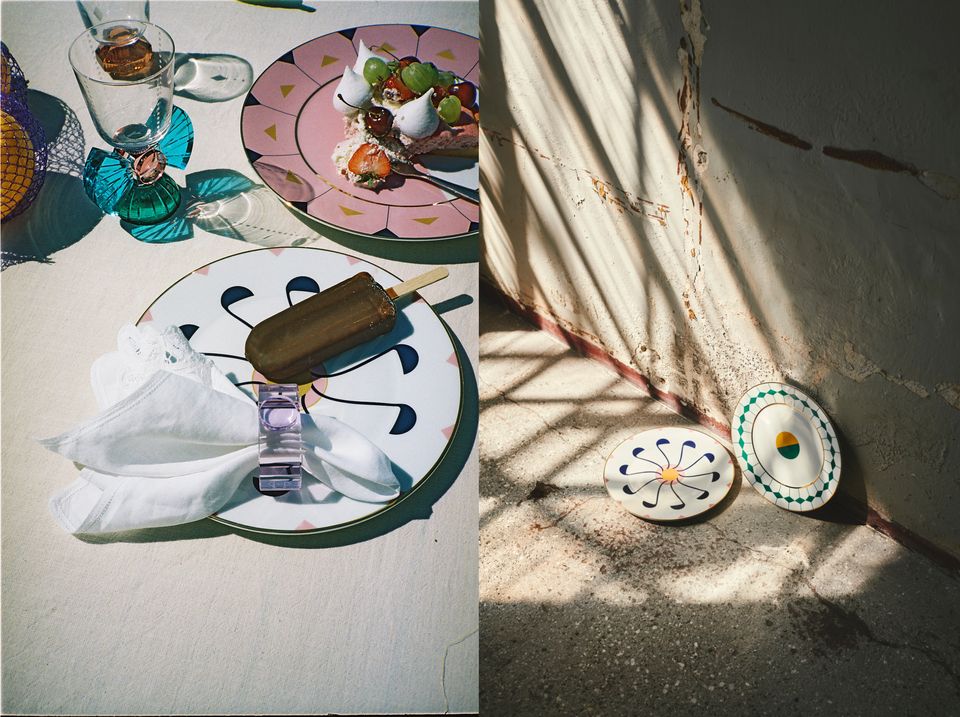 "I wanted to create a colorful collection to use as a complement to the all white porcelain most of us already have at home. In addition, I have always been crazy about beautiful patterns and have taken inspiration from retro motifs and wallpapers from different eras. Art Nouveau has always been a design that attracted me. I am fascinated by the shapes and the brave expressions".
The collection currently consists of two dinner plates and two dessert plates. They all have a unique pattern that either comes in pink, navy blue, and gold or green, yellow, and gold. The plates can be perfectly combined with each other, but also serve as eye-catching details on the set table together with other crockery. According to Andrea Larsson, the plan is to expand the collection in the future with more plates for different purposes.
About Bonzer
Bonzer




About Reflections Copenhagen
Reflections Copenhagen is a Danish design company that creates details of an exclusive nature. The brand wants to challenge traditional style, color and shape through unique design and exclusive materials. Decoration in crystal is a consistent theme. The brand sells everything from plates, candlesticks and vases to mirrors and side tables.