Columbus will help Pilgrim provide their customers with the best shopping experience
Columbus is proud to announce that we will be helping the jewelry company, Pilgrim, implement their Microsoft Dynamics 365 for Finance and Supply Chain ERP system.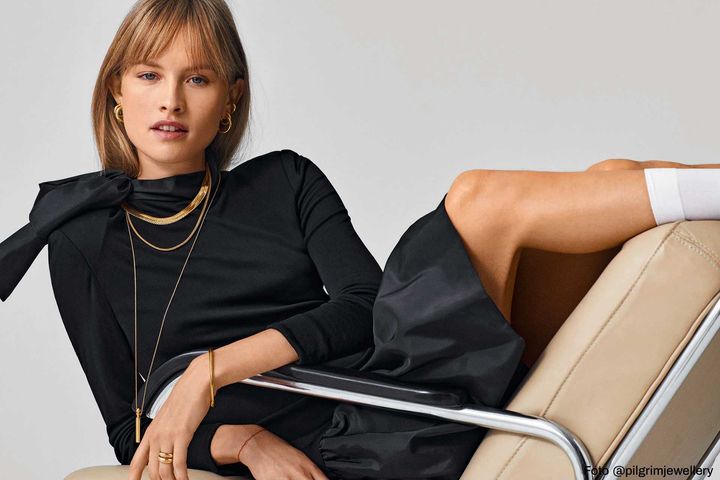 As a company, Pilgrim has major growth plans that call for IT systems capable of supporting the digital transformation they will be undergoing:
"Our growth plan is the ultimate reason why we need to upgrade our digital systems. It goes without saying that this includes the ERP system. We will place pretty high demands on any structure we select. Going forward, scalability and chain operations will play an even greater role. We expect to double our turnover within 3-4 years," says Søren Christensen, Pilgrim's Finance and Operations Director.
Achieving this major ambition requires coherent systems, and digital business and sales solutions that will provide customers with better shopping experiences:
"We want to provide our customers with an enhanced shopping experience via omnichannel. However, in order to achieve that, we need not only an IT implementation partner, but also a sounding board to help us systematize, providing us with an overview of the digital journey we now intend to embark on. Together with Columbus, we can concentrate on our dreams. On the basis of a clarifying prepare phase, in which we made a deep dive into our current solutions and ideas, we arrived at a detailed digital roadmap," says Morten Braas Wonsild, Pilgrim's IT Manager.
Together, Pilgrim and Columbus devised a well-defined roadmap that extends 3 years ahead:
"Our initial discussions with Pilgrim's management team quickly revealed that we needed to prioritize the projects, given that the volume of initiatives and activities was extensive. No matter how much we wanted to realize everything here and now, we had to acknowledge that it is impossible. With that in mind, we chose to ensure the best possible foundation for the continuing journey," says Stig Birger Madsen, Retail Market Manager at Columbus Denmark.
On October 1, 2022, Pilgrim will go live on Microsoft Dynamics 365 Finance and Supply Chain. Pilgrim will be boosted from traditional AX 2012 to a cloud-based platform, focusing on making the best possible application of standard functionality throughout the supply chain – from warehouses and head office to the stores:
"The cloud-based platform will ensure omnichannel support: Pilgrim's first step towards creating better customer experiences. Pilgrim also expects to implement RFID for better insight into the flow of goods. Organization-wise, it is equally important for Pilgrim to be ready to handle the ongoing updates that will constantly keep the Dynamics 365 solution running smoothly with the latest functionality," says Stig Birger Madsen, Retail Market Manager at Columbus Denmark.
Columbus's executive team look forward to continuing the positive partnership with Pilgrim:
"Pilgrim is not only a well-known Danish retail brand, but also a strong, family-owned company with passion and authenticity: not just in terms of their jewelry but also their staff. So, we can only be proud that once again Pilgrim chose Columbus as a partner," says Marianne Woldbye Tholin, Senior Vice President of Columbus Denmark.
About Pilgrim
Pilgrim was founded in 1983 by Annemette Markvad and Thomas Adamsen. Pilgrim produces Danish-designed jewelry, sunglasses and watches for all men and women. With its Scandi-cool approach to design, Pilgrim is a recognized brand in the industry, and has a solid position in the fashion and jewelry world, both in Denmark and abroad. With around 300 full-time employees and a total of more than 1,800 outlets (34 of their own stores and about 400 consignment outlets), Pilgrim has really earned a place on the Danish map. Pilgrim sells about 3 million items of jewelry and sunglasses per year and is probably the largest jewelry company in Denmark in terms of items sold. www.pilgrim.com
About Columbus Global

Columbus Global
Lautrupvang 6
2750 Ballerup
https://www.columbusglobal.com
Columbus is a global IT services and consulting company specialized in digital transformation. Our more than 1,500 digital explorers collaborate with our customers in the manufacturing, retail & distribution, and food & process industries. We advise, implement and manage business critical solutions within Strategy & Change, Customer Experience, Digital Commerce, Data & Analytics, Application Management and Cloud ERP. Headquartered in Denmark, we have offices and partners worldwide - delivering locally on a global scale