Columbus Q2 2022: Improved efficiency and 4% revenue growth
Columbus showed progress in an important key figure in Q2 where efficiency was lifted from 62% to 64%. Columbus realized a total revenue growth of 4% driven by the strategic business areas Data & Analytics, Customer Experience og Digital Commerce. Columbus maintains expectations for 2022.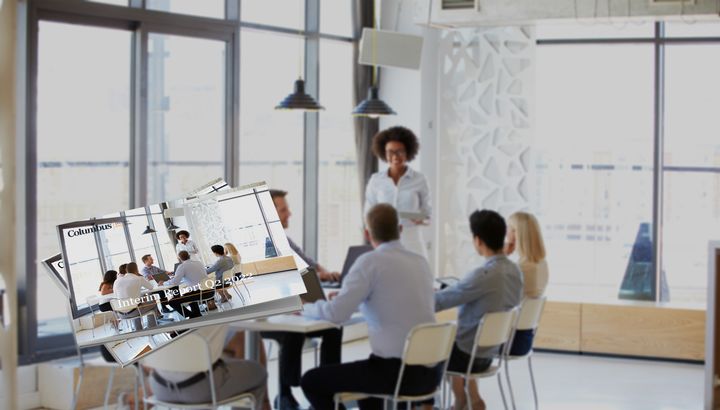 "It has been a Q2 focused on executing our strategy and strengthening the organization while working on increasing the efficiency in the business. We continue to see good growth opportunities in most Business Lines and geographic markets, which is why we maintain our expectations for 2022. A heated job market and inflation mean that we have initiated price and cost initiatives to get EBITDA margin back to a satisfactory level", says CEO & President Søren Krogh Knudsen.
High activity across the business in Q2
Revenue increased by 4% in Q2 to DKK 390m compared to DKK 374m in Q2 2021. Revenue in the first 6 months was DKK 783m, corresponding to a growth of 6%.
In Q2 2022, Columbus experienced a positive development in the majority of the business, where especially Columbus' Swedish and Norwegian businesses continued their strong momentum with a growth in service revenue of 9% and 6%. The strategic Business Lines Data & Analytics, Customer Experience and Digital Commerce grew by 29%, 75% and 13%, respectively.
Efficiency improved further in the quarter and in Q2 2022 the efficiency was 64% which is an improvement of 2 percentage points compared to the 62% in Q1 2022 and 59% in Q4 2021.
"Our efforts to improve efficiency starts materializing. In Q2 2022 the efficiency was 64% and continues to be one of our key performance indicators to improve", says Søren Krogh Knudsen.
Strengthening of the organization and leadership team
In June 2022, Columbus announced the hiring of new CFO Brian Iversen who will join us 1 October 2022. Brian brings extensive experience from other listed companies and has great experience with optimizing and transforming global financial operations. In addition, as of 1 August 2022, Columbus has welcomed two key management profiles:
Claes Reinholdt Kongsdam who will lead Columbus' growth strategy in Denmark with focus on delivering value to customers and strengthening the market position within digital advisory.
Michaël Navon who will lead the development and growth of digital and strategic advisory for larger companies as Business Lines Executive for the strategic business area Strategy & Change.
This strengthening of the leadership will accelerate Columbus' strategic journey to become trusted digital advisor in our key markets.
Highlights for Q2 2022
Revenue increased by 4% to DKK 390m (Q2 2021: DKK 374m)
EBITDA declined by 30% to DKK 16m (Q2 2021: 24m)
YTD-efficiency 64%
Strengthening of the organization and leadership team
Investments in process and system support
Outlook for 2022
Based on the financial performance in Q1 2022, current order book and pipeline, our full year guidance for 2022 will remain unchanged as follows.
Revenue is expected to be in the range of DKK 1,525m – 1,625m corresponding to an organic growth of 8% to 15%.
EBITDA is expected to be in the range of DKK 120m –145m corresponding to a growth of 34% to 62%.
About Columbus Global

Columbus Global
Lautrupvang 6
2750 Ballerup
https://www.columbusglobal.com
About Columbus
Columbus is a global IT services and consulting company specialized in digital transformation. Our more than 1,550+ digital explorers collaborate with our customers in the manufacturing, retail & distribution, and food & process industries. We advise, implement and manage business critical solutions within Strategy & Change, Customer Experience, Digital Commerce, Data & Analytics, Application Management and Cloud ERP. Headquartered in Denmark, we have offices and partners worldwide - delivering locally on a global scale.www.columbusglobal.com. Columbus A/S is listed on Nasdaq Copenhagen – COLUM