Columbus Interim report for Q3 2022
Solid organic growth despite macro-economic uncertainty.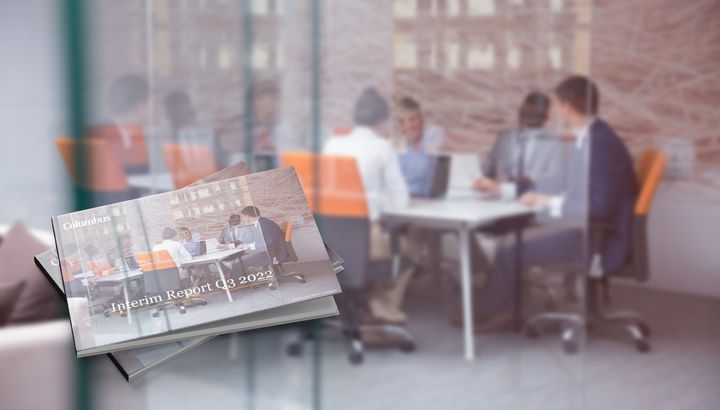 "Despite rapid changes in the macro-economic environment, we delivered a satisfactory Q3 driven by immense effort in all our Business Lines and Market Units. We will continue to focus on increasing efficiency to improve EBITDA margin further", says CEO & President Søren Krogh Knudsen.
Q3 2022 highlights
Revenue growth of 9% amounting to DKK 334m
EBITDA amounts to DKK 16m
Efficiency of 61% in a quarter with summer vacation
Our new CFO Brian Iversen joined Columbus
Merge of Project and Care Business Lines
Pricing and cost initiatives start materializing
Launch of new sustainability strategy
Q3 2022 YTD highlights
Revenue growth of 7% amounting to DKK 1,117m
EBITDA amounted to DKK 62m which is on par with 2021
Pricing and cost initiatives initiated
Improved efficiency
Stable number of employees
Outlook updated
On 14 November 2022, the financial full-year guidance for 2022 was updated:
Revenue guidance is specified to DKK ~1,525m, a growth of 8%.
EBITDA is adjusted to DKK ~100m, a growth of 12%.
About Columbus Global

Columbus Global
Lautrupvang 6
2750 Ballerup
https://www.columbusglobal.com
Columbus is a global IT services and consulting company specialized in digital transformation. Our more than 1,500 digital explorers collaborate with our customers in the manufacturing, retail & distribution, and food & process industries. We advise, implement and manage business critical solutions within Strategy & Change, Customer Experience, Digital Commerce, Data & Analytics, Application Management and Cloud ERP. Headquartered in Denmark, we have offices and partners worldwide - delivering locally on a global scale