Columbus appoints Lena Ridström as Managing Director for Columbus Sweden
From 1 January 2022, Lena Ridström will head Columbus' Swedish market unit and continue the development and growth of Columbus in Sweden which is among the market leaders in digital transformation with a turnover of DKK 595m in 2020 engaging more than 600 employees. Lena Ridström takes over after Markus Jakobson who will take on a role as strategic advisor for Columbus.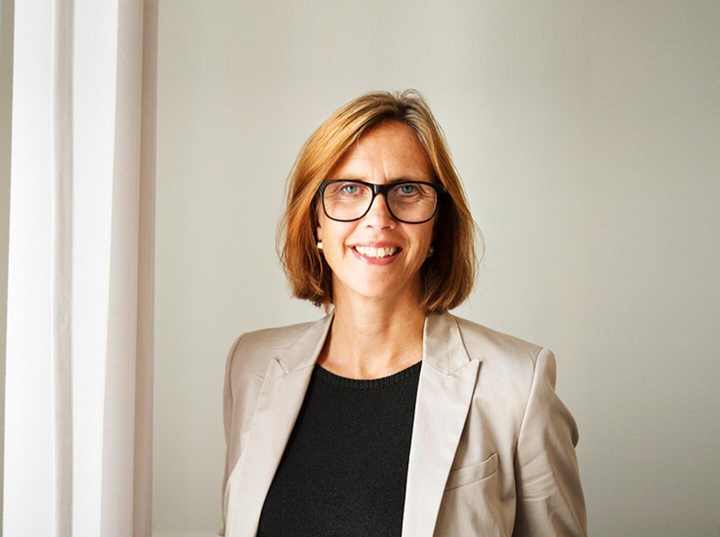 Lena Ridström will lead the continuous growth and development of Columbus in Sweden with focus on delivering value to customers with emphasis on Columbus' purpose: Digital transformation for better tomorrow.
"Lena Ridström is a strong leader with an entrepreneurial mindset and a passion for empowering and developing people, as well as a strong track record of business growth in Columbus. I am convinced that Lena Ridström is the right person to take our biggest market unit to the next level", says Søren Krogh Knudsen, CEO & President in Columbus.
Lena Ridström has headed Columbus' Microsoft Dynamics business in Sweden for the past 3 years and during the past year, she has also built Columbus' Data & Analytics business globally delivering rapid growth during 2021. She has more than 25 years of experience from the IT industry working with ERP, SCM solutions, SaaS software, and management consulting in different leadership roles.
"It's a great honor for me to now succeed Markus Jakobson and continue on his great achievements while further develop Columbus on the Swedish market. My focus will be on growing our employees and helping our customers to leverage the benefits of digitalization guided by Columbus' Purpose "Digital transformation for a better tomorrow", says Lena Ridström, Managing Director, Columbus Sweden.
Markus Jakobson has headed the growth of Columbus in Sweden for the past 15 years. He established iStone in 2006 which over the years has settled to become one of the market leaders in Cloud ERP, Digital Commerce and Application Management in Sweden. In 2017, Columbus acquired iStone with 600 employees thus captivating a leading position in the Nordics within the market for digital transformation in our key industries: retail, manufacturing and food.
Lena Ridström will continue to head Columbus' global Data & Analytics business in Columbus. Columbus has initiated the search for a new strong leader for Microsoft Columbus' Dynamics365 business unit in Sweden. The leadership change will be effective from 1 January 2022.
Information om Columbus Global

Columbus Global
Lautrupvang 6
2750 Ballerup
https://www.columbusglobal.com
About Columbus
Columbus is a global digital consultancy headquartered in Denmark. For +30 years, we have helped more than 5.000 ambitious companies transform, maximize, and futureproof their business digitally. Columbus employs more than 1,800 digital advisors and consultants focused on the manufacturing-, retail & distribution-, and food & process industries. We offer end-to-end digital services and solutions within Strategy & Change, Cloud ERP, Data & Analytics, Application Management, Digital Commerce, and Customer Experience. Columbus has offices and partners all over the world and we deliver our solutions and services locally – on a global scale.