Brian Iversen new CFO in Columbus and an important part of Columbus' strategic transformation
Brian Iversen will take up the position as Chief Financial Officer (CFO) and member of the Executive Board in Columbus, joining Columbus 1 October. Brian Iversen joins from a position as Vice President of Group Finance in GN Store Nord where he has played a key role in transforming and optimizing GN Store Nord financial processes globally. Brian will succeed Hans Henrik Thrane, who will leave Columbus 31 August.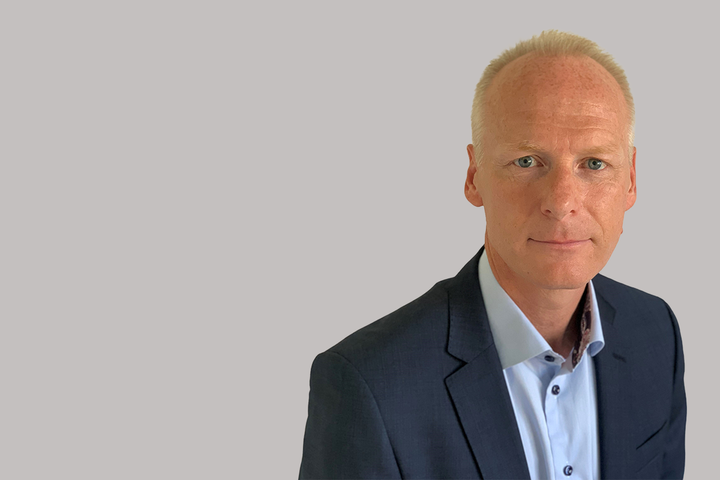 In Columbus, Brian will be a central figure in Columbus' strategic transformation towards a more focused and simplified operation with an increased focus on larger customers and a more digital advisory approach.
"We are delighted to welcome Brian Iversen to Columbus. He brings extensive experience in leading effective financial functions and implementing complex transformations. Brian is an attentive and motivational leader with substantial experience within international leadership and financial reporting. The insights he has gained by leading and implementing operational and finance strategies and his proven track record within financial restructuring and optimization will be valuable in ensuring Columbus' strategic transformation", says Chairman of the Board, Ib Kunøe.
Brian Iversen is an experienced top executive with more than 20 years of experience from large international companies. He has extensive experience in lading, optimizing, and developing global finance functions as well as implementing large strategic programs and optimizing business performance.
In his most recent role with GN Store Nord, he was responsible for Group Finance with more than 50 employees, where he headed optimization of the reporting and financial structure as well as optimizing of the financial processes locally and globally. He holds an MBA from Henley University in the UK.
"Columbus has a strong purpose – digital transformation for a better tomorrow – and a very strong market position with huge global growth opportunities. I am excited about the journey that lies ahead of us with the finance transformation being a central part of Columbus' strategic transformation. I am very grateful for the trust the Board and the CEO have extended to me, and I look very much forward to joining Columbus and to be leading Columbus' Finance operation", says Brian Iversen.
Columbus' Focus23 strategy implies a strategic transformation of the company with the ambition to become trusted digital advisor to larger companies in the retail, food, and manufacturing industries. A key priority in the Focus23 strategy is to drive profitable growth by focusing and simplifying the operation with increased customer centricity and a more digital advisory approach.
About Columbus Global

Columbus Global
Lautrupvang 6
2750 Ballerup
https://www.columbusglobal.com
Columbus is a global IT services and consulting company specialized in digital transformation. Our more than 1,500 digital explorers collaborate with our customers in the manufacturing, retail & distribution, and food & process industries. We advise, implement and manage business critical solutions within Strategy & Change, Customer Experience, Digital Commerce, Data & Analytics, Application Management and Cloud ERP. Headquartered in Denmark, we have offices and partners worldwide - delivering locally on a global scale