Columbus acquires ICY Security ApS – Expands business to meet customer demand for cyber security
Columbus has acquired the Danish cyber security company ICY Security ApS, with the aim to create a more complete digital offering for the customers: "ICY Security focuses on Identity & Access Management, which is also a focus point for many of Columbus' customers that are looking to operationalize their cyber security strategy," says Søren Krogh Knudsen, CEO & President at Columbus.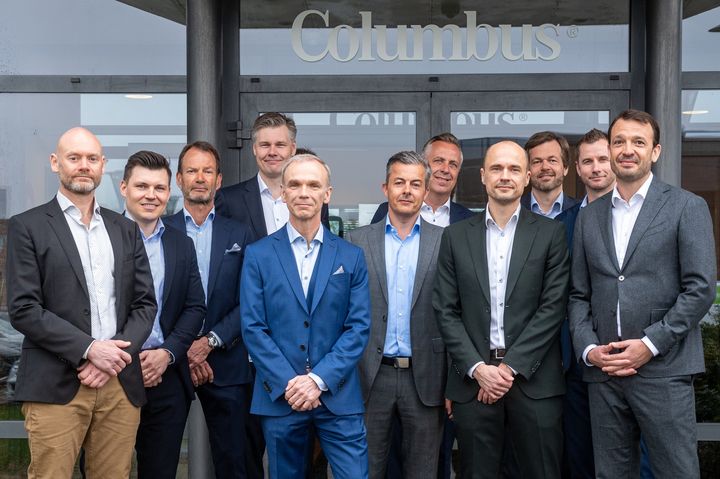 Today, Columbus announced the acquisition of ICY Security to meet customers' increasing demand for secure access to business-critical data.
"In the past couple of years, Columbus has focused on organic growth and on streamlining the core business. Having achieved organic growth in the last seven quarters, we are now adding acquisitions to augment our continued organic growth. The acquisition of ICY Security is an important investment in extending Columbus' offerings following the increased need for cyber security services from our customers. At the same time, Columbus secures a strong position in a fast-growing market," says CEO & President Søren Krogh Knudsen.
ICY Security is among the largest consultancies and implementation companies in the Nordics within Identity & Access Management (IAM), which includes Identity, Governance & Administration (IGA), Access Management (AM), Privileged Access Management (PAM) and CIAM (Customer Identity & Access Management). The company employs more than 50 highly skilled consultants based in Ballerup, Aarhus and Aalborg. With the acquisition, Columbus obtains a customer base comprising more than 70 customers, characterized by medium-sized and large enterprise companies.
Christian Almskou, CEO at ICY Security, sees this acquisition as a way to grow the business and offer new opportunities for all employees:
"We see that ICY Security and Columbus share many values and goals, and that both companies can reach results faster together for our customers. This is also exciting news for all ICY Security employees. Being a part of a global company opens for growth possibilities to build new competencies."
Will be joining the Danish headquarters at Columbus
ICY Security will join their new colleagues at Columbus Denmark as a first step in the transition process. The ambition is then to expand to the rest of the Nordics where Columbus already has a strong presence with close to 1,000 employees. Globally, Columbus has around 1,500 employees.
"Our focus right now is on welcoming our new colleagues from ICY Security and to ensure that they get a strong connection with the rest of the Columbus organization," says Søren Krogh Knudsen.
Deep inside knowledge important when it comes to Cyber Security
Columbus has a wide portfolio of digital solutions, including Cloud ERP (Enterprise Resource Planning), Change Management, and Application Management Systems. ICY Security's expertise in cyber security and Identity & Access Management is an addition that many of Columbus' customers are already exploring to secure their critical data.
"There are great synergies with what we are already doing. We can include ICY Security's services in our existing operating model and customers' operations. Identity Access Management is a natural addition for us," says Søren Krogh Knudsen.
"We work closely with all our customers, usually for an extended period of time, which means that we get to know their business inside out. This is obviously advantageous when it comes to implementing solutions like Access Management, because we already know which systems and users we need to consider."
Søren Krogh Knudsen says that he is open for further acquisitions within cyber security:
"To be able to offer our customers best-of-breed and to accelerate the expansion in our chosen markets, we need to grow our capabilities in this key area. We are happy to be taking this first step with ICY Security and we are looking forward to continuing this journey together."
About Columbus Global

Columbus Global
Lautrupvang 6
2750 Ballerup
https://www.columbusglobal.com
Columbus is a global IT services and consulting company specialized in digital transformation. Our more than 1,500 digital explorers collaborate with our customers in the manufacturing, retail & distribution, and food & process industries. We advise, implement and manage business critical solutions within Strategy & Change, Customer Experience, Digital Commerce, Data & Analytics, Application Management and Cloud ERP. Headquartered in Denmark, we have offices and partners worldwide - delivering locally on a global scale