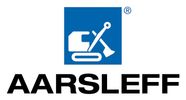 Change in Aarsleff's Executive Management
Effective 10 July 2020, the Executive Management of Per Aarsleff Holding A/S will be changed as Lars M. Carlsen, Deputy CEO, resigns.
Lars M. Carlsen was employed in 1988, and in 2000 he became a member of the Executive Management. As a member of Aarsleff's top management, he has played a key role in the company's positive and stable development for many years.
Lars M. Carlsen has been responsible for the organisation at Aarsleff's Copenhagen office. In addition, he has been in charge of several of Aarsleff's subsidiaries, Aarsleff's work on the Malmö City Tunnel, the Øresund Fixed Link, several large infrastructure and offshore wind projects in both Denmark and abroad as well as Aarsleff's involvement in the Fehmarn project.
The Board of Directors would like to thank Lars M. Carlsen for an extremely dedicated, successful and loyal effort over the years.
In future, the Executive Management will consist of CEO Jesper Kristian Jacobsen, Deputy CEO Nicolai Schultz and Group CFO Mogens Vedel Hestbæk.
Contacts
Ebbe Malte Iversen
Bestyrelsesformand / Chairman of the Board of Directors
+45 8744 2222
About Per Aarsleff Holding A/S
The Aarsleff Group is a building construction and civil engineering group with an international scope and a market leading position in Denmark. The Group comprises a portfolio of independent, competitive companies each with their own specialist expertise. 
Subscribe to our company announcements
Keep up to date with our company announcements by subscribing.