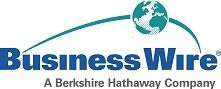 ZOETIS
Zoetis Receives European Commission Marketing Authorization for Cytopoint® (lokivetmab)
Zoetis Inc . (NYSE:ZTS) today announced that the European Commission has granted the company marketing authorization for Cytopoint (lokivetmab), the first monoclonal antibody (mAb) therapy approved in the European Union for veterinary use. Cytopoint is indicated to treat the clinical signs, including itching and inflammation, associated with atopic dermatitis in dogs of any age weighing 3 kilograms or more. Cytopoint targets and neutralizes canine interleukin-31 (cIL-31), a key protein involved in triggering itch in dogs. Administered by injection once monthly, Cytopoint provides fast, long-lasting relief of itching – the hallmark sign of the allergic skin condition atopic dermatitis in dogs – and the inflammation and lesions it causes. Cytopoint helps improve the long-term health and quality of life for dogs suffering from atopic dermatitis and eases the related frustration and concern of their owners.
This Smart News Release features multimedia. View the full release here: http://www.businesswire.com/news/home/20170426006612/en/
"My personal experience with Cytopoint showed impressive speed of efficacy, significantly reducing itch in dogs from 24 hours onwards," said Dr. Emmanuel Bensignor, a specialist in veterinary dermatology in Paris, France, who participated in field studies conducted in Europe. "Atopic dermatitis is a very common disease in dogs, and the owners I meet are desperate to find a rapid, reliable and safe solution for their suffering dogs. With its once monthly injection, I believe that Cytopoint has the potential to meet pet owners' needs for its convenience. European veterinary dermatologists and veterinarians will now have access to a new therapeutic class via this first monoclonal antibody treatment for veterinary use. It is a very exciting innovation which brings a notable improvement to the health and quality of life of the dogs and happiness to their families."
"We are honored to be granted the first approval of a monoclonal antibody therapy for veterinary use by the European Commission," said Dr. Catherine Knupp, Executive Vice President and President, Research and Development at Zoetis. "As the first such therapy to provide relief from atopic dermatitis, we are once again using our science and focus on our customers' most pressing challenges to find solutions for an area of unmet need in animal health."
According to Dr. Knupp, this innovation results from a deeper scientific understanding of the causes of allergic skin conditions in dogs at the molecular level and the development of novel, targeted, effective treatments based on these new insights. "Veterinarians have told us that allergic dogs and their owners have a variety of needs and we are proud to offer them two innovative solutions with Cytopoint and our oral tablet therapy Apoquel. These first-in-class medicines give veterinarians effective, safe options to customize atopic dermatitis treatment for canine patients, and I am very proud of the breakthrough treatments our Zoetis team has developed," said Dr. Knupp.
Apoquel is the first Janus kinase inhibitor approved by the European Commission for veterinary use to provide fast and safe itch relief for dogs at least 12 months of age that have symptoms associated with allergic dermatitis triggered by food, fleas or contact allergens, as well as atopic dermatitis.
About Cytopoint
Cytopoint is a ready-to-use, sterile solution for injection containing the mAb lokivetmab. It is specifically designed to target and neutralize cIL-31, a key cytokine (protein important in cell to cell communication) involved in triggering itching associated with canine atopic dermatitis. It works by mimicking the activity of natural antibodies to selectively bind and neutralize IL-31, thus interrupting the itch cycle in atopic dogs.
Cytopoint begins working within eight hours and delivers one month of relief from the clinical signs of canine atopic dermatitis, allowing damaged skin the chance to heal. In clinical studies submitted to European Medicines Agency, treatment with Cytopoint at a minimum dose of 1 mg/kg resulted in a clear benefit in the reduction of pruritus (itching) and showed a beneficial effect on the reduction of disease severity as evaluated by scoring the skin lesions.
It is safe for dogs of any age, even those with concomitant diseases, and can be used with many common medications, including vaccines. Moreover, because of the precision and specificity with which it acts to target and neutralize cIL-31, it has been demonstrated not to interfere with the immune response, meaning that it did not induce unintended immunosuppression or enhancement.
Cytopoint functions like normally occurring antibodies and is eliminated via normal protein degradation pathways in the same way, with minimal involvement of the liver or kidneys.
Cytopoint Prescribing Information
The recommended minimum efficacious dose for the treatment of clinical manifestations of atopic dermatitis in dogs is 1 mg/kg, which can be repeated monthly. Cytopoint will be available in single dose vials containing 10, 20, 30 or 40 mg/kg of lokivetmab.
About Atopic Dermatitis
Itching is among the most frequent complaints of pet owners, affecting roughly 1 in 6 dogs whose owners seek veterinary help.1 There are a number of factors that can trigger an itch reaction, such as infections, allergies and parasites—and approximately 15-20 percent of all itchy dogs will be diagnosed with atopic dermatitis.1
Cytopoint will be available beginning in July to veterinary dermatology specialists through an early experience program and to veterinarians in European Union countries in the fall. It brings mAb therapy – a fast-growing area in human medicine – for the first time to veterinarians for use to treat atopic dermatitis in canine patients. For more information, click here .
About Zoetis
Zoetis is the leading animal health company, dedicated to supporting its customers and their businesses. Building on more than 60 years of experience in animal health, Zoetis discovers, develops, manufactures and markets veterinary vaccines and medicines, complemented by diagnostic products, genetic tests, biodevices and a range of services. Zoetis serves veterinarians, livestock producers and people who raise and care for farm and companion animals with sales of its products in more than 100 countries. In 2016, the company generated annual revenue of $4.9 billion with approximately 9,000 employees. For more information, visit www.zoetis.com .
DISCLOSURE NOTICES
Forward-Looking Statements: This press release contains forward-looking statements, which reflect the current views of Zoetis with respect to business plans or prospects, future operating or financial performance, expectations regarding products, and other future events. These statements are not guarantees of future performance or actions. Forward-looking statements are subject to risks and uncertainties. If one or more of these risks or uncertainties materialize, or if management's underlying assumptions prove to be incorrect, actual results may differ materially from those contemplated by a forward-looking statement. Forward-looking statements speak only as of the date on which they are made. Zoetis expressly disclaims any obligation to update or revise any forward-looking statement, whether as a result of new information, future events or otherwise. A further list and description of risks, uncertainties and other matters can be found in our Annual Report on Form 10-K for the fiscal year ended December 31, 2016, including in the sections thereof captioned "Forward-Looking Statements and Factors That May Affect Future Results" and "Item 1A. Risk Factors," in our Quarterly Reports on Form 10-Q and in our Current Reports on Form 8-K. These filings and subsequent filings are available online at www.sec.gov , www.zoetis.com , or on request from Zoetis.
1 Data on file, IL-31 Positioning Research. IPSOS 2014. IL-31 Pricing Research. SKP. 2015, Zoetis LLC.
View source version on businesswire.com: http://www.businesswire.com/news/home/20170426006612/en/
Contact:
Zoetis Inc.
Media:
Anne-France Quentric, +32 227468311 (o)
anne-france.quentric@zoetis.com
or
Elinore White, 1-973-443-2835 (o)
elinore.y.white@zoetis.com
or
Investor:
Steve Frank, 1-973-822-7141 (o)
steve.frank@zoetis.com
Link:
Information om Business Wire
Følg pressemeddelelser fra Business Wire
Skriv dig op her og modtag pressemeddelelser på mail. Indtast din mail, klik på abonner og følg instruktionerne i den udsendte mail.
Flere pressemeddelelser fra Business Wire
I vores nyhedsrum kan du læse alle vores pressemeddelelser, tilgå materiale i form af billeder og dokumenter, og finde vores kontaktoplysninger.
Besøg vores nyhedsrum