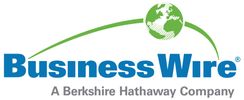 YAMAHA-MOTOR
Yamaha Motor: First Exhibition at HANNOVER MESSE 2018, World's Leading Trade Fair for Industrial Technology
Yamaha Motor Co., Ltd. (TOKYO:7272) announced today that it will exhibit for the first time at the HANNOVER MESSE 2018, a B to B industrial technology trade show to be held in Hannover, Germany, from Monday, April 23 to Friday, April 27, 2018. Based on the theme of "Fully-Digitalized Production through Robot Transport," the Yamaha Motor booth will showcase the overall construction of Fully-Digitalized Production lines, including transport processes.
This press release features multimedia. View the full release here: https://www.businesswire.com/news/home/20180404006414/en/
The HANNOVER MESSE is the world's leading industrial trade fair, at which leading-edge industrial technology and products are gathered in one place. (The 2017 event saw exhibits held by approx. 6000 companies attracting around 220,000 visitors). The Yamaha Motor booth at the HANNOVER MESSE will feature the Advanced Robotics Automation Platform, as well as an operation demonstration of the Platform and the YK400XR SCARA robot, showcasing the high-speed capability and precision of Yamaha robotics technology to a broad cross-section of the European market.
 

Overview of HANNOVER MESSE 2018

Event Period:
 
April 23 to 27, 2018
Venue:
Hannover Exhibition Grounds, Germany
No. of exhibitors:
Approximately 6,000
No. of Attendees:
 

220,000 people*  *Previous event (2017)
 
Yamaha Motor Exhibit Outline
Exhibit Space:
 
Hall17, B06
Details:
 

- Exhibition and demonstrations
  Advanced Robotics Automation Platform
  YK400XR

 
Models to be Exhibited by Yamaha Motor
Advanced Robotics Automation Platform
This new robotics system enables automation of complex advanced production facilities rapidly and at low cost. The system enables integrated control in one unit of the multiple robots and peripheral devices necessary for production facilities, reducing wasted time through the full digitalization of facilities.
ARAP Product Website:
https://www.yamaha-motor.co.jp/robot/platform/en/
Explanatory video:
https://youtu.be/r_x_WSFj4rc
YK400XR
This SCARA robot features both high quality/functionality and excellent cost-performance. These robots deliver outstanding high rigidity, high-speed capability, and high-accuracy capability. They are utilized across a wide range of production processes, from production facilities for electrical/electronic components and compact precision machinery parts requiring precision assembly, through to transfer and transport in large automotive component assembly.
YK400XR Product Website:
https://global.yamaha-motor.com/business/robot/lineup/ykxg/
Applications:
https://global.yamaha-motor.com/business/robot/lineup/application/ykxg/
Introduction of Features:
https://global.yamaha-motor.com/business/robot/lineup/ykxg/small/yk400xr/
Demonstration video:
https://youtu.be/5b7JbiONZvY
History of Yamaha Motor Industrial Robots
1974: Yamaha Motor begins research and development into industrial robots in order to streamline production and increase machining precision in its own motorcycle factories
1976: SCARA robots introduced to Yamaha Motor motorcycle production lines
1981: Industrial Robots business established. External sales begin
1984: SCARA robot sales begin overseas
2013: Linear conveyor module LCM100 launched
2016: Advanced Robotics Automation Platform integrated controller (PLC) launched
2017: New Robotics Business building begins operation
Yamaha Motor's lineup of industrial robots ranging from industrial robots to controllers, which powerfully support the automation of production sites, is rich in variation. YMC builds on these strengths to pursue greater efficiency and quality in increasingly complex, diverse, and high-speed production sites.
View source version on businesswire.com: https://www.businesswire.com/news/home/20180404006414/en/
Contact:
Yamaha Motor Co., Ltd.
Naoto Horie, +81-3-5220-7211
PR Group
Corporate Communication Disivion
https://www.mynewsdesk.com/yamaha-motor
Link:
Subscribe to releases from Business Wire
Subscribe to all the latest releases from Business Wire by registering your e-mail address below. You can unsubscribe at any time.
Latest releases from Business Wire
In our pressroom you can read all our latest releases, find our press contacts, images, documents and other relevant information about us.
Visit our pressroom