World Psoriasis Day 2018: Psoriasis skal tages alvorligt
Global kampagne fra LEO Pharma sætter fokus på psoriasis og hvordan sygdommen påvirker de 125 millioner mennesker, der er ramt af den(1)
Ballerup, Denmark: I anledning af World Psoriasis Day 29. oktober, der i år afholdes for 14. gang, søsætter LEO Pharma i dag en global kampagne, som skal skabe opmærksomhed omkring psoriasis og de ofte undervurderede konsekvenser(1) som livet med denne sygdom har.
Kampagnen 'I'm more than my skin' fokuserer på behovet for bedre behandlingsmuligheder og generel adgang til behandling. Den illustrerer de mange aspekter af livet med psoriasis og understøtter dermed temaet for World Psoriasis Day 2018, 'Pso Serious', som netop handler om behovet for at tage psoriasis alvorligt og fokusere på sygdommens omfattende implikationer.
Psoriasis er en alvorlig, kronisk sygdom, som primært påvirker huden, men den har også stor betydning for patienternes følelsesmæssige, psykiske og fysiske sundhed(2). Sygdommen kan være invaliderende og stigmatiserende og medfører øget risiko for en række følgesygdomme, såkaldte komorbiditeter(2).
Det er blandt andet kendt, at personer med psoriasis har 50% større risiko for at blive klinisk overvægtige i forhold til gennemsnitsbefolkningen (3), hvilket igen medfører øget risiko for alvorlige sundhedsproblemer som diabetes, hjertesygdomme, slagtilfælde og visse kræftformer (4).
Behovet for øget viden og bedre behandling understøttes af den seneste World Psoriasis Happiness Report6, som viser at mennesker med psoriasis har større risiko for lide af alvorlige livsbegrænsende tilstande end gennemsnitsbefolkningen. Helt specifikt viser den nye rapport, ved at belyse sammenhængen mellem følgesygdomme og oplevelsen af lykke, hvordan sygdommen påvirker den generelle livskvalitet.
Væsentligste konklusioner:
Kvinder med psoriasis lider oftere af rygsmerter, ledsygdomme, mavesår og mavesygdomme end psoriasisramte mænd, der til gengæld er mere udsat for forhøjet blodtryk og hjerte-kar-sygdomme(5).
Depression og andre psykiske lidelser er blandt de mest almindelige følgesygdomme hos personer med psoriasis. Kvinder med sygdommen har næsten dobbelt så stor risiko for psykisk sygdom som tilsvarende mænd(6).
Ensomhed er en af de stærkeste indikatorer for følgesygdomme: mens en af fem personer med psoriasis fortæller, at de føler sig ensomme, er tallet næsten dobbelt så højt hos personer, som lever med tre forskellige følgesygdomme(6).
På trods af udviklingen inden for behandling og WHO's anerkendelse af psoriasis som et fokusområde, varierer niveauet for behandling meget på globalt plan. Det betyder, at der er fortsat områder, hvor millioner af mennesker lider unødigt(2). Det er blandt andet endnu ikke standard at screene for følgesygdomme eller overvåge og støtte patienternes mentale sundhed og generelle velbefindende.
Psoriasis er således meget mere end 'bare en hudsygdom', fuldstændig ligesom mennesker, der lever med psoriasis, er meget mere end deres sygdom. LEO Pharmas mission er at hjælpe mennesker til at få sund hud, men det at håndtere selve sygdommen er kun det første skridt. Det er LEO Pharmas håb, at kampagnen 'I'm more than my skin' kan være med til at skabe opmærksomhed om de reelle fysiske og emotionelle konsekvenser af psoriasis og vise, at der både er behov for mere viden og bedre tilgang til behandlingsløsninger, som tager højde for det enkelte menneske.
Læs mere om LEO Pharmas kampagne 'I'm more than my skin' og hvordan LEO Pharma støtter World Psoriasis Day 2018 på www.immorethanmyskin.com 
Referencer
(1)The International Federation of Psoriasis Associations. Available at https://ifpa-pso.com/  (Accessed July 2018)
(2)World Health Organization (WHO). Global Report on Psoriasis. Available at: http://apps.who.int/iris/bitstream/10665/204417/1/9789241565189_eng.pdf  (Accessed July 2018).
(3)Dermatology Life Quality Index. http://sites.cardiff.ac.uk/dermatology/files/2014/07/DLQI.pdf(Accessed August 2018).
(4) Armstrong et al. The association between psoriasis and obesity: a systematic review and meta-analysis of observational studies. Nutr Diabetes 2012;2(12):e54.
(5)European Association for the Study of Obesity. About obesity. Available at: http://easo.org/media-portal/obesity-facts-figures/about-obesity/ (Accessed August 2018)
(6)World Psoriasis Happiness Report 2018. Available at: https://psoriasishappiness.report/
Kontakter
Trine Juul Wengel
Corporate Communications Manager
Global Branding and External Communication
Email: tewdk@leo-pharma.com
Mobile: +45 20732037

Information om LEO Pharma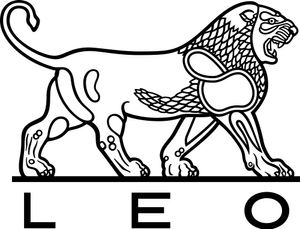 LEO Pharma
Industriparken 55
2750 Ballerup
4494 5888
http://www.leo-pharma.com/
The World Psoriasis Happiness Report
Developed by the Happiness Research Institute, in partnership with the LEO Innovation Lab, an independent unit of LEO Pharma, the World Psoriasis Happiness Report provides an analysis of findings from online surveys completed by more than 6,500 people in 14 countries who live with psoriasis – a serious, chronic autoimmune disease.
The report can be viewed in full at https://psoriasishappiness.report.
About LEO Pharma
LEO Pharma helps people achieve healthy skin. By offering care solutions to patients in more than 130 countries globally, LEO Pharma supports people in managing their skin conditions. Founded in 1908 and owned by the LEO Foundation, the healthcare company has devoted decades of research and development to delivering products and solutions to people with skin conditions. LEO Pharma is headquartered in Denmark and employs approximately 5,200 people worldwide.
Facebook: www.facebook.com/LEOPharmaAS 
LinkedIn: www.linkedin.com/company/leo-pharma
Twitter: www.twitter.com/leohealthyskin
YouTube: www.youtube.com/leopharmaglobal