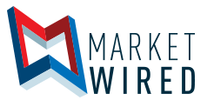 VistaJet
VistaJet Passes 100th Aircraft Milestone
Company Has Invested Billions in Fleet Since 2004
LONDON, UNITED KINGDOM--(Marketwired - May 05, 2016) -
Company has taken delivery of 100 aircraft since it was founded in 2004
VistaJet's regular service area now covers 90% of the globe with one way pricing
Company has sold almost 40 used aircraft in its history, ensuring its fleet of over 60 aircraft is one of the largest and youngest in the industry
9 out of 10 VistaJet customers renew their Flight Solutions Program contract
Since launch, VistaJet aircraft have flown to almost 1500 destinations, over 190 countries, travelling 140,555,285km
VistaJet, the global leader in business aviation, today reached an important milestone in its history when it welcomed its 100th ever aircraft to its fleet. The company has invested billions in jets in the past decade, growing its fleet from just 5 jets in 2006 to over 60 today, with a market value of more than $1.8bn.
The company has come a long way in the past decade. In 2006, VistaJet travelled to 233 destinations, carrying less than 5,000 passengers. VistaJet has now landed at 1,489 airports worldwide, meeting the needs of over 37,000 passengers in 2015 alone, and has flown over 210,000 passengers in its history. It has also invested in its technology and operations. The company's first office was in Salzburg, Austria, and employed just 10 people. It now has a global office network across 4 continents, and employs over 750 people. Despite operating in a competitive market, in just ten years VistaJet has grown to become the global leader in business aviation.
On top of that, to help make the business as efficient as possible, VistaJet has also invested in its operations in Malta, and has moved its corporate headquarters to the country. Along with employing over 250 people on the island, VistaJet also has 52 aircraft on the Maltese registry.
The business aviation market more generally has also changed dramatically over the past 10 years. Where Europe was VistaJet's most popular destination in 2006, it has now been overtaken by the United States and Asia. Since introducing a B-registered aircraft to fly domestically in China last year, VistaJet has seen a 30% growth in Asia flight traffic. In 2015, VistaJet saw a 139% growth in US flight traffic. The demand for private aircraft has not only grown in volume, it has also grown geographically. In 2006, VistaJet typically served 30% of the globe. It now regularly serves over 90% of countries worldwide, with a VistaJet aircraft taking off every 36 minutes.
VistaJet's sustained period of growth demonstrates the compelling nature of its offer, and the continued popularity of its unique subscription model. Nine out of ten VistaJet customers currently renew or add extra flying hours to their contracts upon completion. With its asset light model, VistaJet pioneered the concept of the shared economy, now a fundamental way in which the world does business. Any corporation or individual flying 500 hours or less a year could benefit from choosing VistaJet. For clients flying more than 500 hours a year, VistaJet offers multiple simultaneous aircraft usage anywhere in the world, an important option for heavy users of business jets.
This increased reach and expertise comes at a time when individuals and businesses are moving away from private ownership due to the need for complete flexibility, and the risk of relying on a limited number of aircraft. The number of jets for sale has risen by as much as 217% year-on-year for some models.1 2
To keep its fleet as modern and up-to-date as possible, VistaJet regularly replaces older aircraft with the latest models. It has replaced almost 40 aircraft in its history, ensuring customers have the very best experience when they fly with the company. This track record of consistently investing in its offer means that VistaJet has one of the largest and youngest wholly owned fleets in the market. It has over 60 operational aircraft, all of which are on average just two years old. The size of the fleet also means that VistaJet's regular service area now covers 90% of the globe.
To celebrate the milestone, VistaJet has produced a list of '100 things you never knew' about the company, which will be published on its website and social media channels. This includes the fact that VistaJet aircraft fly the equivalent of 3 return trips to the moon every single month, and flew around the world 679 times in 2015.
Chairman and Founder Thomas Flohr said:
"This is a huge milestone for VistaJet. We are very proud to be welcoming the 100 th aircraft to our fleet today.
Thanks to the investment we have made since 2004, we have over 60 of the latest, most efficient aircraft in the market, and a regular service area of more than 90% of the globe.
In the current market where private ownership is becoming less and less of a viable option, it makes sense for customers to leave the asset risk and up-front capital costs to VistaJet. Our clients simply pay for the time they spend in the air. No other operator can offer the same, guaranteed global reach at fixed rates, and as little as 24 hours' notice.
But we are not resting on our laurels. We have clear execution plans to increase our customer base and the number of destinations we serve still further, and we will continue to add to our fleet in the months and years ahead."
1 Â Business Jet Traveler, Preowned: Fractional Fallout , 15 March 2016
2 Â AIN online, Analyst raises Alarm over Rising Used G650 Inventory, 24 March 2016
About VistaJet  
Founded in 2004 by Thomas Flohr, VistaJet has established itself as the global leader in premium long-range private jet travel by consistently providing excellent service and unrivalled quality to its fast growing clientele, connecting them to every corner of the world with point-to-point coverage. VistaJet operates a young fleet -- total fleet average age is under two years -- of over 60 Global* and Challenger* business aircraft and offers the industry's largest service area, covering all major markets. The Company's unique and successful business model provides all the benefits of owning a personal jet without the responsibilities or asset risk of personal ownership. News and information are available at www.vistajet.com .

100 things you never knew about VistaJet

1
To date, VistaJet has flown to over 1480 airports worldwide
2
VistaJet's current balance sheet of aircraft in operation currently sits at over $1.8bn
3
VistaJet flew around the world 679 times in 2015
4
That's over 13 times around the world each week
5
The highest airport VistaJet has landed at is Inca Manco Capac International airport in Peru, at 3,826m
6
In total, VistaJet aircraft fly the equivalent of 3 return trips to the moon every single month
7
Since introducing its domestic aircraft to China, VistaJet has seen a 30% rise in Asia flight traffic
8
VistaJet has flown to over 180 countries worldwide
9
That's 90% of the globe
10
VistaJet employs over 750 aviation professionals around the world
11
Since 2012, the VistaJet fleet has more than doubled in size, to over 60 aircraft
12
In 2012, VistaJet completed two Global Roadshows, visiting 27 cities in 24 days on a Global 6000 aircraft
13
VistaJet flight traffic in the Middle East grew 64% in flights and 75% in passengers in 2015, with Dubai and Riyadh as some of the top passenger destinations
14
VistaJet received the EBAA Platinum Award for 100,000 hours, or 50 years, of safe flying in 2014. There is no higher award, and VistaJet has now doubled that number
15
In 2015, VistaJet flew almost 1000 children under the age of 10
16
All VistaJet cabin crew receive WSET Level 2 training in wines and spirits
17
VistaJet cabin crew are exclusively trained by the world-renowned British Butler Institute in London
18
In 2015, a VistaJet Challenger 350 set a world speed record in its class, flying 4,463km in 5 hours 5 minutes from Napa to the Cayman Islands
19
VistaJet has flown to over 200 airports in the US
20
VistaJet's farthest flight to date has been from Hong Kong to Palm Springs, at 11,819kms
21
VistaJet's longest flight to date was from Singapore to Nice, at 13 hours 43 minutes
22
VistaJet chose to move to an all mid to long range fleet in 2014, with the last Learjet 60 leaving the fleet in February 2015
23
VistaJet is made up of over 40 teams worldwide, with its centralised 24/7 Operations and Customer Services departments at the core of the operation in Malta
24
It takes the combined teamwork of up to twenty teams to put a single VistaJet flight into the air
25
Our aircraft fragrance was designed by luxury perfumier Le Labo and was selected to compliment the VistaJet cabin interior
26
VistaJet's top 20 cities visited in 2015 included Nice, London, Geneva, New York, Hong Kong, Singapore, Riyadh, Moscow, Los Angeles and Lagos
27
VistaJet is proud to have its headquarters in Malta, with a growing team of over 250 aviation professionals located on the island
28
Over 50 VistaJet aircraft are registered to Malta, making VistaJet the largest operator on the island
29
The furthest north a VistaJet aircraft has flown to is Svalbard Airport in Norway
30
The furthest south a VistaJet aircraft has flown to is Ushuaia-Malvinas Argentinas airport in Argentina
31
VistaJet has its own branded caviar on board
32
VistaJet cabin crew go through a 5 step procedure to ensure that hot towels are perfect when each passenger boards
33
VistaJet has a specially curated library of dozens of books selected by London-based bookstore, Heywood Hill, on its Global aircraft
34
VistaJet announced double digit flight traffic growth in 2015
35
VistaJet's fastest growing market is the US, with 139% flight traffic growth in 2015
36
VistaJet Program customers can book and manage flights from their smartphone using the VistaJet App
37
The VistaJet Ultimate Sky Sleep includes a special Skysleeper mattress, feather duvets, Egyptian cotton linens and cashmere blankets
38
Customers receive special pajamas, cashmere eyemasks and relaxing herbal teas as part of their sleep preparation
39
VistaJet's amenity kits are filled with raw organic products from California's The Body Deli to nourish and rejuvenate inflight
40
Customers can compare the cost of aircraft ownership vs VistaJet Program membership via the VistaJet Cost Calculator
41
VistaJet saw a 54% increase in passengers in Asia in 2015
42
VistaJet Founder and Chairman Thomas Flohr flies over 700 hours a year on VistaJet aircraft
43
VistaJet operates a Fleet Renewal Program to guarantee that all aircraft are under warranty
44
VistaJet employs over 260 exceptional pilots to fly over 60 aircraft
45
VistaJet Founder & Chairman Thomas Flohr won the Aviation Entrepreneur of the Year award at this year's Living Legends of Aviation ceremony
46
In 2008, VistaJet acquired Bombardier SkyJet International, broadening its reach and developing an early presence in the Asian and the Middle Eastern markets
47
In 2015, VistaJet made history by taking delivery of 10 new aircraft in 31 days
48
In 2015, VistaJet flew to 878 different airports across 6 continents
49
VistaJet can fly to almost anywhere in the world, with only 1 stop required
50
In 2013, VistaJet celebrated Easter by offering customers limited edition fine egg pendants with master jeweller Fabergé
51
VistaJet developed a special juice with London-based cold press Juice Tonic for its customers flying out of London
52
VistaJet has partnered with leading Japanese restaurant Nobu to create an exclusive in-flight menu for its customers in cities round the world
53
Formally Air Executive, the name VistaJet was chosen as symbolic of changing the skies of business aviation
54
VistaJet grew its revenue by almost 20% in 2009, despite being in the middle of a world economic crisis
55
VistaJet's service area means that customers can access one-way pricing in the US, India, Africa, Asia Pacific, the Middle East and Europe
56
VistaJet customers can access WiFi on board the majority of VistaJet aircraft
57
Generally, VistaJet crew are used to knowing where they will be flying next, only 24 hours in advance
58
All VistaJet crew wear custom-designed Moncler spring and winter jackets
59
VistaJet aims to be fully established in the Indian business aviation market by the end of 2017
60
Every VistaJet flight has a dedicated cabin host trained in exceptional service styles
61
In 2014 VistaJet commissioned renowned artist Jean-Philippe Delhomme to illustrate its story, to celebrate its 10th Anniversary.
62
VistaJet partnered with esteemed luxury publisher Assouline to create 'The Art of Flying' in 2015
63
VistaJet aircraft do not have a home base
64
The aircraft's signature silver with a red stripe came about by accident - the manufacturer called Thomas whilst he was in a meeting and asked what colour he would like his second aircraft to be. He just said 'oh just have it the same as the other one', and the VistaJet signature aircraft was born.
65
VistaJet also owns a metallic silver and red striped Agusta 109 helicopter, based in the Swiss Alps
66
As long as the runway is long enough and the destination is deemed safe, VistaJet aircraft can fly anywhere in the world
67
A VistaJet aircraft takes off every 36 minutes
68
VistaJet's fastest growing destinations in Africa are South Africa, Ghana and Morocco
69
Founder and Chairman Thomas Flohr's first aircraft was a Learjet 60
70
VistaJet pilots are trained well above and beyond industry standards, with recurrent training every 6 months
71
VistaJet's Instagram and Twitter handles are @vistajet
72
VistaJet served over 26,000 beautifully crafted lattes and espressos in 2015 in the finest Christofle china
73
VistaJet serves its own branded M&Ms on-board every flight
74
VistaJet aircraft have an average age of under 2 years old
75
VistaJet flies hundreds of customer's beloved pets, from dogs to cats to iguanas
76
The VistaJet Customer Service team has a 100 page training manual to offer the best service to customers worldwide
77
VistaJet aircraft are maintained by over 40 approved suppliers worldwide, ensuring the highest safety standards
78
VistaJet developed its own industry-leading operations platform, GlobalView, to cater for the complex needs of its global fleet
79
VistaJet was the first business aviation provider to use Facebook At Work, Facebook's game-changing new internal communications platform
80
The signature red roses on VistaJet aircraft are actually white roses, dyed to ensure perfect colouring
81
The VistaJet team is represented by over 50 nationalities
82
In August 2015, VistaJet logged 72 flights in a single day to destinations worldwide
83
To date, VistaJet has flown over 210,000 passengers on its signature silver and red striped aircraft
84
It is not uncommon for VistaJet crew to circle the world in 72 hours
85
VistaJet partners with global healthcare provider MedAire to ensure that passengers and crew have 24/7 access to worldclass medical care
86
VistaJet aircraft usually fly between 40,000 – 49,000ft, ensuring passengers a smoother, quieter flight
87
VistaJet cabins are pressurised to the equivalent of flying at 4,500ft compared to 7,500ft on commercial jets, helping passengers feel more refreshed after flying.
88
All VistaJet aircraft are configured so that passengers can enjoy the flight in complete privacy if they wish, with separate quarters for the cabin crew
89
The average age of VistaJet employees is 36 years old
90
All VistaJet aircraft are maintained to the highest standards as set by the European Aviation Safety Agency (EASA)
91
VistaJet has introduced electronic tech logs for all pilots in a concerted effort to go paperless in the cockpit
92
In February 2016, a VistaJet aircraft enabled one customer to attend meetings in 4 different cities in 24 hours
93
Over half of VistaJet employees speak two or more languages
94
VistaJet to date has phased out 39 of its used aircraft to keep its fleet young and under warranty
95
As of 2015, nine out of ten VistaJet customers currently renew their contracts on completion.
96
VistaJet offers a specially curated list of fine wines and champagne handpicked by the chairman, including vintage Dom Perignon champagne
97
Each delicious meal is served on Christofle china and glassware
98
In 2015, VistaJet upgraded its entire fleet of Challenger 605 aircraft to keep to its promise of offering young aircraft
99
VistaJet partnered with UK artist Ian Davenport and Fabergé to paint a custom Fabergé egg on the tail of its Global 6000 aircraft
100
In 2015, VistaJet invested in over $700m of brand new aircraft
Image Available: http://www.marketwire.com/library/MwGo/2016/5/4/11G096753/Images/mw1ai0j3gplo9jv291jnn1gbo3b4d-a4b105e8afe6b6a48ef74ed35ee273c4.jpg

Information om Marketwired
Følg pressemeddelelser fra Marketwired
Skriv dig op her, og modtag pressemeddelelser på e-mail. Indtast din e-mail, klik på abonner, og følg instruktionerne i den udsendte e-mail.
Flere pressemeddelelser fra Marketwired
I vores nyhedsrum kan du læse alle vores pressemeddelelser, tilgå materiale i form af billeder og dokumenter samt finde vores kontaktoplysninger.
Besøg vores nyhedsrum