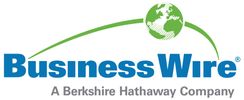 VISTA-GROUP
Vista Cinema Enters Italy; Completes Rollout of The Space Cinema, Owned by Vue International
Vista Entertainment Solutions (Vista Cinema), the leading provider of cinema management software for the global cinema exhibition market, has completed the rollout for its first customer in Italy, The Space Cinema, which operates 36 cinemas with 362 screens. The Space Cinema is part of Vue International.
This press release features multimedia. View the full release here: https://www.businesswire.com/news/home/20180410006322/en/
Vista Group Chief Executive Kimbal Riley describes the rollout as a fantastic achievement. "This was a challenging regulatory process in a new territory for Vista and builds on the strong relationship we have with Vue International. It's a great testament to our excellent local partners that we've been able to complete this rollout."
Managing Director, Europe, Middle East and Africa at Vista Entertainment Solutions, Mischa Kay says: "Together with the fantastic team at The Space Cinema, we have successfully rolled out a broad selection of the Vista Cinema software suite across the Italian circuit. Italy is a top 20 cinema-going market and represents a significant opportunity not only for Vista Cinema, but for the Vista Group as a whole, to provide business benefits to the Italian industry."
"Vue International continues to implement best practices across its group of circuits in Europe," says Roland Jones, Executive Director, Technical Services, Vue International. "We are pleased to have extended our relationship with Vista, with whom we have worked extensively in the UK for many years. By introducing Vista's state-of-the-art, integrated operating system to cinemas such as The Space, we maximize a host of benefits that only the leading global cinema system can deliver."
The Managing Director of The Space Cinema, Toby Bradon, has also welcomed the completion of the rollout: "On behalf of The Space Cinema, we are very pleased to be the first Italian circuit working with Vista. Following a rapid and successful implementation we look forward to maximising the benefits of Vista's modern, class-leading cinema operating system. Working in conjunction with our colleagues at Vue International, The Space Cinema continues to invest in its customer experience supporting our mission to be the first choice in cinema entertainment in Italy."
About The Space Cinema:
The Space  Cinema is a leading cinema operator in Italy with 36 multiplex cinemas and 362 screens. Space owns five out of the top ten highest grossing cinemas in Italy including the No.1 grossing cinema in the Italian market - Parco de Medici. The business is a leader in a fragmented cinema market. At the end of 2014, The Space Cinema was acquired by Vue Entertainment International.
About Vue International
Vue International is one of the world's leading cinema operators, managing the most respected brands in major European markets and Taiwan, spanning ten countries, 212 sites and 1,902 screens. The group has leading positions in the United Kingdom, Ireland, Germany, Denmark, Netherlands, Italy, Poland, Latvia, Lithuania and Taiwan. From its inception in May 2003 Vue International has grown organically and through strategic acquisition to deliver a premium out-of-home entertainment experience by combining the best content, with the best technology in the best environment.
Website: www.myvue.com/about-us
About Vista Group International:
Vista Group International (Vista Group) is a public company, listed on both the New Zealand and Australian stock exchanges (NZX & ASX: VGL). The Group provides software and additional technology solutions across the global film industry. Cinema management software is provided by Vista Entertainment Solutions (Vista Cinema), the core business of the Group. Movio (authority in moviegoer data analytics), Veezi (cloud-based SaaS software for the Independent Cinema Market), movieXchange (connecting the movie industry to simplify the promotion and sale of movie tickets), Maccs (film distribution software), Numero (box office reporting software for film distributors and cinemas), Cinema Intelligence (business intelligence solutions), Powster (creative studio and marketing platform for movie studios) and Flicks (moviegoer 'go to' portal for movie information) provide an innovative range of complementary products across additional film industry sectors, from production and distribution, to cinema exhibition through to the moviegoer experience. Vista Group has offices located in New Zealand (Auckland HQ), Sydney, Los Angeles, London, Shanghai, Beijing, Mexico City, South Africa, the Netherlands and Romania.
Website: www.vistagroup.co
LinkedIn: www.linkedin.com/company/vista-group-limited
View source version on businesswire.com: https://www.businesswire.com/news/home/20180410006322/en/
Contact:
Media Contacts:
For Vista Group International/NZ & EUROPE
Christine Fenby
+64 21 727 006
christine.fenby@vista.co
or
For Vista Group International/USA
Maggie Begley/MBC
+1 310 390 0101
maggie@mbcprinc.com
Subscribe to releases from Business Wire
Subscribe to all the latest releases from Business Wire by registering your e-mail address below. You can unsubscribe at any time.
Latest releases from Business Wire
In our pressroom you can read all our latest releases, find our press contacts, images, documents and other relevant information about us.
Visit our pressroom