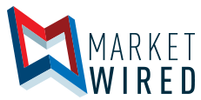 Virgin Pulse, Inc.
Sir Richard Branson Backs Employee Health and Engagement as the Virgin Pulse Global Challenge Begins
FRAMINGHAM, MA--(Marketwired - May 24, 2017) - The Virgin Pulse Global Challenge launched this week, setting more than 300,000 employees in 185 countries on a journey of health and wellbeing, and beginning to reverse the stagnant engagement trends in the world's workforce.
Sir Richard Branson backed the cause, and said he would lead by example by participating in the program himself.
"I've been in business for fifty years and I've always made health my priority," he said. "The Virgin Pulse Global Challenge is a fantastic way to inspire everyone to focus on their wellbeing.
"A recent tennis injury has set me back a little, so I'll be using the challenge to track my steps and work on getting back to full fitness.
"I would encourage others to sign-up to the initiative, get more active about wellbeing, and encourage employees to do the same. The health and culture of teams should always be paramount. And if you take care of your employees, they'll take care of your business."
The Global Challenge program is one of the biggest, most highly anticipated events on the workplace wellbeing calendar.
For 100 days, members around the globe take a virtual journey that encourages physical activity, healthy eating, stress resilience, sleep quality and healthy habits. Together, members form teams, set goals, and encourage each other to make healthy choices every day.
The wider Virgin Group will also compete alongside Sir Richard, who hopes other employers will follow his lead and invest in their people at a time when 87% of the world's workers are disengaged from their jobs.
Virgin Pulse CEO Chris Boyce welcomed Sir Richard Branson and the Virgin Group's involvement in an important cause, saying, "We're delighted Sir Richard is showing his commitment to employee wellbeing by joining us in this year's Global Challenge.
"Our mission at Virgin Pulse is to help organisations create thriving workplace cultures where employees are engaged, supported and empowered to bring their best selves to work, every day. With this global event, we're achieving that."
Registration is still open for the Global Challenge. To sign up your organisation, visit the registration site. For more information, visit: globalchallenge.virginpulse.com
About Virgin Pulse
Virgin Pulse, the leading provider of technology solutions that promote employee engagement and wellbeing and part of Sir Richard Branson's Virgin Group, helps employers create workforces that are happier, healthier and ultimately more productive. The company's modern, mobile first platform delivers a personalized user experience that utilises gamification to engage users in building habits that inspire meaningful and measurable change across individuals and the businesses they serve. By helping employees thrive at work and in all aspects of life, Virgin Pulse is helping change lives and businesses around the world for good. More than 2,200 global organizations representing many of the Fortune 500 and Best Places to Work, have selected Virgin Pulse's solutions to engage their workforces and drive their businesses forward. For more information about Virgin Pulse, visit virginpulse.com or globalchallenge.virginpulse.com
Information om Marketwired
Følg pressemeddelelser fra Marketwired
Ved at skrive dig op her, vil du modtage pressemeddelelser på mail når de udsendes. Indtast din mail og følg instruktionerne. Det er ligeså let at melde sig fra igen.
Flere pressemeddelelser fra Marketwired
I vores nyhedsrum kan du læse alle vores pressemeddelelser, tilgå materiale i form af billeder og dokumenter, og finde vores kontaktoplysninger.
Besøg vores nyhedsrum