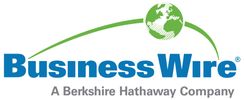 VA-CTA
Artificial Intelligence Launched as New Product Category for CES Asia 2018
The Consumer Technology Association (CTA) today announced that CES Asia 2018 will highlight advancements in artificial intelligence (AI) as a new dedicated product category on the show floor, building on the successful demonstration of AI applications across the latest consumer tech products showcased at CES earlier this year.
Alibaba A.I. Labs, Baidu DuerOS and iFLYTEK, among others, will exhibit the latest in big data analytics, speech recognition and predictive technology. With China setting the pace to become a global innovation leader in AI, CES Asia will bring together the biggest players shaping the future of artificial intelligence.
"Artificial intelligence is one of those exciting technologies that will become ubiquitous in the next decade as it becomes more deeply embedded in the products that we use day in and day out to make our lives better, " said John T. Kelley, senior director, international programs and show director, CES Asia. "AI is already being incorporated in everyday consumer technology products that provide practical benefits, including cars, smart homes, robotics, health and wellness devices and home security. China is leading the way in AI, embracing innovation and setting global standards and it will be front and center during CES Asia 2018!"
More, ARM Accelerator and the Hong Kong University of Science and Technology will bring several cutting-edge companies to CES Asia. IFLYTEK, who is currently valued at $6.3 billion USD, will return to the show floor as one of China's most innovative tech companies. Cutting edge innovation in AI is also emerging from other Asian Countries. GT Robot Technology, a Singapore-based firm that specializes in humanoid robotic solutions, will exhibit at CES Asia for the first time.
"GT Wonder Boy is Singapore's first SMART social bot companion, a reflection of Singapore's shift towards a SMART Nation," said Revathi, a spokesperson of GT Robot Technology Pte Ltd. "We are harnessing the power of technology in an era of digitisation, driving efficiency, creating something truly transformational."
Other notable companies exhibiting include: Camsing Global, EMOS Technologies, Hangzhou Taruo Information Technology, HUMU Augmented Audio Cushion, Moran, Morpx, Sogou Teemo and Xvisio Technology.
Owned and produced by International CES (Shanghai) Exhibition Co. Ltd. and co-produced by Shanghai Intex, CES Asia 2018 will run from June 13-15, in Shanghai, China. The premier event for the consumer technology industry in Asia, CES Asia showcases major brands and innovative companies across several vertical markets in the Asian marketplace.
Visit CESAsia.com for the latest show news, information, photos, b-roll and more.
Note to Editors:
High-definition video b-roll from CES Asia 2017 is available for easy download on  CESAsia.com . Journalists traveling from outside of China will require a J-1 or J-2 visa . For questions about exhibiting at CES Asia, contact Brian Moon at bmoon@CTA.tech or +1 703-907-4351.
About CES Asia:
Owned and produced by the International CES (Shanghai) Exhibition Co. Ltd. and co-produced by Shanghai Intex Exhibition Co., Ltd (Shanghai Intex), CES Asia is the premier event for the consumer technology industry, showcasing the full breadth and depth of the innovation value-chain in the Asian marketplace. Key global businesses come to this new event to grow and reinforce their brand by showcasing the latest products and technologies to consumer tech industry executives, foreign buyers, international media and a limited number of consumers from China. Attendees have exclusive access to some of the largest brands from China and around the world, while celebrating the innovation that defines the consumer technology sector.
About International CES (Shanghai) Exhibition Co. Ltd. and CTA:
International CES (Shanghai) Exhibition Co. Ltd. is a wholly foreign-owned enterprise by the Consumer Technology Association (CTA), a trade association representing the $321 billion U.S. consumer technology industry, which supports more than 15 million U.S. jobs. More than 2,200 companies – 80 percent are small businesses and startups; others are among the world's best known brands – enjoy the benefits of CTA membership including policy advocacy, market research, technical education, industry promotion, standards development and the fostering of business and strategic relationships. CTA also owns and produces CES® – the world's gathering place for all who thrive on the business of consumer technologies. Profits from CES are reinvested into CTA's industry services.
About Shanghai Intex:
Shanghai Intex Exhibition Co., Ltd was originally the exhibition organizing business of Shanghai Intex, a pioneering exhibition organizer established in 1995. Shanghai Intex is jointly overseen by the China Council for the Promotion of International Trade (CCPIT) Shanghai and PNO Exhibition Investment (Dubai) Limited. Starting in 1998, Shanghai Intex has organized over 100 trade shows and conferences with a sum total exhibition space in excess of 2 million sqm. Shanghai Intex is comprised of professional teams with a wealth of experience in organizing major international events, covering the creative industry, healthcare, lifestyle, advanced manufacturing and consumer electronics.
UPCOMING EVENTS
CES on the Hill
April 16, Washington, DC
Digital Patriots Dinner
April 17, Washington, DC
CES Asia 2018 – Register
June 13-15, Shanghai, China
CEO Summit
June 24-27, Barcelona, Spain
CES Unveiled Amsterdam
September 27, Amsterdam, Netherlands
CES 2019
January 8-11, Las Vegas, NV
View source version on businesswire.com: https://www.businesswire.com/news/home/20180402005890/en/
Contact:
Consumer Technology Association
Teresa Hsu, 703-907-5259
thsu@CTA.tech
www.CESAsia.com
or
Bernice Morquette, 703-907-7651
bmorquette@CTA.tech
www.CES.tech
Link:
Social Media:
https://www.facebook.com/CESAsia
Subscribe to releases from Business Wire
Subscribe to all the latest releases from Business Wire by registering your e-mail address below. You can unsubscribe at any time.
Latest releases from Business Wire
In our pressroom you can read all our latest releases, find our press contacts, images, documents and other relevant information about us.
Visit our pressroom