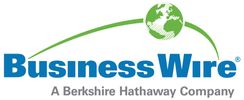 UNITED-FIRST-PARTNERS
United First Partners Launches UFP Fintech
United First Partners ("UFP"), a leading independent Research, Brokerage, Advisory & Investment group is pleased to announce the launch of its latest venture: UFP Fintech.
UFP Fintech invests in early stage Fintech, Proptech and Legaltech startups. Under the leadership of the entity's CIO Christophe Petetin, a veteran investor in the Fintech space with an unparalleled investment track record in Fintech start-ups, UFP Fintech aims to become a global leader in Early Stage Fintech Investments.
In recent years, Christophe and the UFP Fintech team have seeded a major unicorn and several other market leading entities. Christophe is a premier Fintech thought leader, who also acts in an advisory capacity to governmental and regulatory bodies, such as the FCA and ISO 20022 to create the next generation of standards for Fintech, payments, data, securities & digital currencies.
Christophe commented "The financial industry is getting rebuilt from the ground up creating unprecedented opportunities. We fund new market entrants across all segments of finance including: Insurtech, Wealthtech, Regtech, Energy and Commodities. I am very excited to have joined the UFP Group to generate industry-leading returns with an outstanding pipeline of startups identified over the years."
United First Partners CEO Stephane Mardel commented: "The addition of UFP Fintech as a group company is an important step towards increasing the group's exposure to the Fintech space. UFP is becoming a partner of choice for talented individuals and companies, aiming to lead in their respective niche. This new venture is yet another example of the growth-oriented platform built by the UFP group. We believe the UFP group's platform is uniquely positioned to create innovative business units such as UFP Fintech."
About UFP, Mariana UFP and UFP Fintech
United First Partners is an independent global financial services firm, with a strong reputation and leading position in the Equities and Derivatives space. UFP's award winning research reflects UFP's commitment to excellence in Special Situations Research, providing best in class and in-depth research coverage on companies where specific events may act as a catalyst for material price actions, using fundamental analysis and unique in-house legal resources. United First Partners and Mariana entered into a strategic alliance in May 2017 to generate synergies across the group's complementary business lines and play an active role in the industry consolidation. Mariana UFP offers comprehensive cross-asset services in Europe & Australia (through Mariana UFP LLP, regulated by the FCA), in North America (through United First Partners LLC, SEC regulated and member of FINRA and SIPC, as well as NFA) and in the UAE (through UFP Capital Markets (DIFC) Limited, regulated by the DFSA). The Mariana UFP group also offers structured products, advisory and asset management services.
UFP Fintech's Investment Schemes allow Individual Investors to benefit from tax reliefs (such as EIS / SEIS) where they qualify. UFP Fintech's custodian is James Brearley (£1.6 billion Assets under Administration), member of the London Stock Exchange, authorised and regulated by the FCA. UFP Fintech is a trading name of Mariana Investment Partners LLP, authorised and regulated by the FCA
View source version on businesswire.com: https://www.businesswire.com/news/home/20181120005321/en/
Contact:
United First Partners Sara Caniggia +442070506803 sara.caniggia@utdfirst.com
Subscribe to releases from Business Wire
Subscribe to all the latest releases from Business Wire by registering your e-mail address below. You can unsubscribe at any time.
Latest releases from Business Wire
In our pressroom you can read all our latest releases, find our press contacts, images, documents and other relevant information about us.
Visit our pressroom