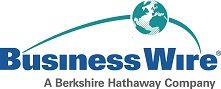 UNILABS
Unilabs delivers 8th consecutive quarter of organic sales and EBITDA growth
EBITDA: €33m, organic growth rate of 20.1% at constant exchange rates (CER)
Free cash flow: €12.4m
Cost savings1) : €4.9m
Strong organic growth in the Laboratory segment: 5.1%
2016 Guidance confirmed:

Organic sales growth of 4-5% (CER)
Organic EBITDA growth of 8-12% (CER)
Positive cash flow before M&A
1) Cost Leadership Initiative (CLS)
Unilabs Group reports a strong second quarter performance for 2016. Commenting on the results, Jos Lamers, Chief Executive Officer stated, "Our continued focus on generating profitable organic top-line growth combined with a strong focus on optimising our cost base has allowed us to deliver another quarter of solid EBITDA growth. Building on this momentum we see a healthy pipeline of commercial opportunities in the second half of the year."
Medical diagnostics continue to play an increasingly important role in a steadily growing healthcare market. With a shifting focus from treatment to prediction and prevention, medical diagnostics contributes to reducing the cost pressure on healthcare systems and provides a favourable market outlook for Unilabs.
Financial highlights of Q2:
Unilabs Group
 
 
 
 
 
 
 
 
 
 
 
 
 
 
 
 
 
 
 
 
 
 
€millions
 

Q2 Reported

 

Q2 CER

YTD
 
YTD CER
2015
 
2016
 
% change
 
2016 CER
 
% change
2015
 
2016
 
% change
 
2016 CER
 
% change
Revenues
172.1
176.1
2.3%
180.3
4.8%
339.7
348
2.4%
354.4
4.3%
Adjusted EBITDA
27.2
32.2
18.5%
33
21.4%
53.7
61.3
14.1%
62.5
16.3%
Adjusted EBITDA margin
15.8%
18.3%
250 bps
18.3%
251 bps
15.8%
17.6%
180 bps
17.60%
181 bps
Free cash flow
20.6
12.4
-39.8%
12.4
-39.8%
32.5
37.7
16.1%
37.7
16.1%
Organic revenues (a)
171.4
174.4
1.8%
178.6
4.2%
338.2
343.7
1.6%
350.2
3.6%
Organic Adjusted EBITDA (b)
 
27.1
 
31.8
 
17.3%
 
32.6
 
20.1%
 
 
 
53.7
 
60.5
 
12.6%
 
61.7
 
14.8%
(a)Excludes acquisitions made within the prior 12 months
(b)Excludes acquisitions made within the prior 12 months; Adjusted for non-recurring, restructuring/acq. Costs
Delivering continued organic growth (Organic Growth Initiative – OGROW) :
Unilabs has delivered increased organic growth in net sales of 4.2% CER (1.8% reported) and organic EBITDA growth up by 20.1% CER (17.3% reported) on a like for like basis.
These results are attributable to a strong performance in nearly all markets, led by France (Chemistry & Pathology ), Switzerland (positive development of key accounts), Sweden (strong volume growth) and Pathology (Nordics, France, Portugal & Switzerland) in particular.
The Laboratory segment performed particularly well with France, Norway and Sweden by generating high organic volume growth.
In the Imaging segment, the new tender wins will start to contribute to growth in the third quarter onwards.
Optimising our cost structure (Cost Leadership Initiative - CLS) :
The CLS delivered savings of €4.9M for the second quarter for a total of €8.5M year to date. The combination of constant revenue growth and excellent results from our CLS initiative contributed to the substantial growth of EBITDA margins.
"Eight consecutive quarters of growth have also allowed us to be more active in pursuing our inorganic growth strategy. Since mid-2015 we have carefully vetted a number of M&A opportunities that are aligned with our growth ambitions and would also create sustainable shareholder value. Consequently, we are in advanced discussions towards finalising a mid-sized deal still this year", said Jos Lamers.
2016 Guidance:
Commenting on Unilabs' 2016 guidance, Karl Erik Clausen, Chief Financial Officer said, "With favourable market perspectives and building on the solid foundations of our HY1 financials, we confirm our 2016 guidance provided earlier this year".
Confirmed: 4-5% organic sales growth (CER)
Confirmed: EBITDA growth of 8-12% (CER)
Confirmed: Positive cash-flow before mergers & acquisitions
- ENDS -
NOTES TO EDITORS:
The importance of medical diagnostics is expanding; aging populations and increase of chronic diseases lead to increased investment in healthcare infrastructure and expenditure. And as the focus shifts from treatment to prediction and prevention, and innovations in molecular and genetic testing continue to emerge, Unilabs aims to be at the heart of this healthcare transformation.
Effective diagnostics contribute to 70% of all treatment decisions and are at the basis of 100% of cancer diagnoses, but at only 3% of healthcare costs1 .
Unilabs mediates care. In 2015 , its laboratories carried out over 109 million diagnostic tests ensuring swift, accurate diagnosis of patient samples, 5,000 IVF procedures and over 1.4 million radiology exams.
1 Lewin Group study, "The Value of Diagnostics Innovation, Adoption and Diffusion into Health Care", 2005
About Unilabs
With over 112 laboratories and 43 imaging units and a broad catalogue of more than 2,500 diagnostic tests, Unilabs is one of Europe's leading providers of clinical laboratory testing and medical diagnostic imaging services. Headquartered in Geneva, the Unilabs Group services sectors ranging from private and public healthcare providers to local governments, from pharmaceutical companies to the general public. The Unilabs Group employs more than 5,200 people worldwide, internationally successfully operating laboratory and medical diagnostic imaging facilities in 12 countries, generating annual revenues of €673m in 2015. Its network of facilities provides its customers with one of the broadest geographic footprints of any clinical laboratory and medical diagnostic services provider in Europe.
We are at the heart and start of all effective treatment decisions - www.unilabs.com
Forward Looking Statement
This press release contains various "forward-looking statements" that reflect management's current view with respect to future events and anticipated financial and operational performance. Forward-looking statements as a general matter are all statements other than statements as to historical fact or present facts or circumstances. The words "aim," "anticipate," "assume," "believe," "continue," "could," "estimate," "expect," "forecast," "guidance," "intend," "may," "plan," "potential," "predict," "projected," "risk," "should," "will" and similar expressions or the negatives of these expressions are intended to identify forward-looking statements. Other forward-looking statements can be identified in the context in which the statements are made. These forward-looking statements may include, among other things, statements relating to: our future financial position; our strategy and outlook; our liquidity, capital resources and capital expenditure; our planned investments; acquisition opportunities in the markets in which we currently, or may in the future, operate; expectations as to future growth in demand for our products and services; demographic trends; general economic trends and other trends in our industry; the impact of regulations on us and our operations; the competitive environment in which we operate; the outcome of legal proceedings; extreme weather conditions in the markets where we operate; failure to comply with privacy laws; and failure to comply with environmental health and safety laws. Although we believe that the expectations reflected in such forward-looking statements are reasonable, we can provide no assurances that such expectations will prove to be correct and such statements are not guarantees of future performance because they are based on numerous assumptions. Forward-looking statements are based on information available at the time those statements are made and management's good faith belief as of that time with respect to future events and are subject to known and unknown risks and uncertainties that could cause actual performance or results to differ materially from those expressed in or suggested by the forward-looking statements. For a further discussion of such risks please see the risks discussed under the caption "Risk Factors" beginning on page 26 of the Offering Memorandum dated July 10, 2013 (the "OM") in connection with our offering of senior secured notes and second lien PIK toggle notes (collectively, the "Notes"). You should not place undue reliance on any forward-looking statement. Any forward-looking statement speaks only as at the date on which it is made and we undertake no obligation to publicly update or revise any forward-looking statements, whether as a result of new information, future events or otherwise.
View source version on businesswire.com: http://www.businesswire.com/news/home/20160830005030/en/
Contact:
For Unilabs
Clark Health Communications
Sophie Dyer
+44 (0)20 7492 1900
unilabs@clarkhealthcomms.com
Link:
Information om Business Wire
Følg pressemeddelelser fra Business Wire
Skriv dig op her og modtag pressemeddelelser på mail. Indtast din mail, klik på abonner og følg instruktionerne i den udsendte mail.
Flere pressemeddelelser fra Business Wire
I vores nyhedsrum kan du læse alle vores pressemeddelelser, tilgå materiale i form af billeder og dokumenter, og finde vores kontaktoplysninger.
Besøg vores nyhedsrum