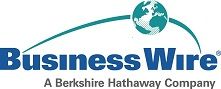 UNILABS
Unilabs Reports Strong Fourth Quarter – and Record Full Year – 2015 Financial Results
Unilabs, one of Europe's leading providers of clinical laboratory testing and medical diagnostic imaging services, announced further robust growth today, reporting that for the quarter ending 31st December 2015, revenue was €180.1m, compared to €165.9m in Q4 2014. The results show a significant and positive organic sales growth of 5.0% (CER) leading to organic EBITDA growth vs Q4 2014 of 24.5% (CER). This marks the company's 6th successive quarter of positive organic EBITDA growth and 5th with a double digit growth rate.
2015 was a record year for Unilabs, with total reported sales of €673m and EBITDA of €115m. Both organic sales and EBITDA growth rate were above the guidance provided for 2015.
Other significant highlights in the last quarter of 2015 include:
Organic net sales growth, driven by volume increases across all regions
Confirmation of new 6-year and 5-year imaging contracts in Norway (€11.5 revenue) and Sweden (€1.8m revenue), respectively
Cost leadership initiative delivered savings of €5.9m for the quarter (and €16.1m over the full year, vs expectation of €12 million)
Jos Lamers, Chief Executive Officer at Unilabs said: "The Q4 results now complete a full year of strong organic growth, during which the company has performed outstandingly across all functions and geographic areas, to consistently exceed its commercial objectives. Key to this has been Unilabs' strength of focus on securing organic growth, as well as an effective cost leadership initiative. There have been many highlights for Unilabs in 2015 in addition to the headline financial results, including rapid introduction of new diagnostic services that respond to latest health needs such as Zika virus testing, and a novel blood test for early identification of colorectal cancer. I am proud of the hard work made by all staff in helping to create a strong and growing company that is fit for the future."
Unilabs is a leading supplier of clinical laboratory testing and medical diagnostic imaging services for public and private health services and other customer groups across 10 European countries, as well as Latin America (Peru) and the Middle East (Dubai).
The Unilabs Group has over 115 laboratories and 44 imaging units, facilitating over 106 million diagnostic tests and 1.4 million radiology exams in 2015 alone. Unilabs has the most comprehensive portfolio of diagnostic services in Europe, offering a broad range of more than 2,500 different tests, from cancer detection and radiology exams through to IVF procedures and genetic testing. Swift and accurate results enable healthcare professionals and their patients to monitor and make vital treatment decisions in the management of a range of medical conditions.
Unilabs Group
€millions
 
Q4 Reported
 
 
 
Q4 CER
2014
 
2015
 
% change

2015
CER

 
% change
Revenues
165.9
180.1
8.5%
175.6
5.8%
Adjusted EBITDA
29.8
38.7
29.7%
37.4
25.3%
Adjusted EBITDA margin
18.0%
21.5%
350 bps
21.3%
331 bps
Free cash flow
28.9
33.1
14.7%
33.1
14.7%
Organic revenues (a)
164.5
177.2
7.7%
172.7
5.0%
Organic Adjusted EBITDA (b)
29.5
38.0
28.9%
36.7
24.5%
 

(a) Excludes acquisitions made within the prior 12 months

(b) Excludes acquisitions made within the prior 12 months; Adjusted for non-recurring, restructuring/acq. costs

 
Unilabs Group
€millions
 
YTD
 
 
 
YTD CER
2014
 
2015
 
% change

2015
CER

 
% change
Revenues
616.4
672.6
9.1%
655.0
6.3%
Adjusted EBITDA
93.6
114.8
22.6%
112.2
19.9%
Adjusted EBITDA margin
15.2%
17.1%
188 bps
17.1%
194 bps
Free cash flow
57.0
73.7
29.4%
73.7
29.4%
Organic revenues (a)
612.3
664.0
8.4%
646.1
5.5%
Organic Adjusted EBITDA (b)
93.2
113.3
21.6%
110.7
18.8%
 

(a) Excludes acquisitions made within the prior 12 months

(b) Excludes acquisitions made within the prior 12 months; Adjusted for non-recurring, restructuring/acq. costs

 
Organic Growth
Organic growth in net sales in Q4 2015 continued its strong, positive trend with an increase of 7.7% (5.0% CER) compared to Q4 2014, and 8.4% (5.5% CER) across the full year.
This was driven by continued customer wins across all countries, leading to volume growth in both Laboratory and Imaging services.
Cost Leadership Initiative
The cost leadership initiative has delivered excellent results for Unilabs, with savings of €5.9m in Q4 2015, and €16.1m for the full year (compared with the planned target of €12m). This has made a significant contribution to overall EBITDA growth.
Cost leadership will remain a focus for 2016 with targeted savings of more than €15m, much of which will be derived from Switzerland, France and the successful group wide Clinical Chemistry EU tender. Group wide Lean Training has been launched across the company to provide skills and tools that sustain the efficiency of the group, while maintaining high quality outcomes.
Merger and Acquisition Activity Restarted in 2015
Four small acquisitions were executed during 2015 with pro forma revenues of €11m, and a strong acquisitions pipeline will enable further mid-sized deals to close in 2016.
Looking Ahead
Commenting on the outlook for the financial year ahead, Mr Lamers said: "Medical diagnostics is an industry that is constantly evolving. The ageing population and rise in prevalence of many chronic diseases continually increases the need for accurate information to inform effective care. However, there is also an intensifying drive for governments to scrutinise healthcare spending and demand cost efficiency in the system. Unilabs' ongoing focus on innovation, fast-paced accuracy and high quality means that it is well prepared to respond to these challenges and maintain its growth trajectory into the future."
-ends-
*EBITDA: Earnings Before Interest, Taxes, Depreciation and Amortization
†CER: Constant Exchange Rates
Notes to Editors
About Unilabs
Unilabs aspires to be at the heart and start of all effective treatment decisions. With over 115 laboratories, 44 imaging units and a broad catalogue of more than 2,500 diagnostic tests, Unilabs is one of Europe's leading providers of clinical laboratory testing and medical diagnostic imaging services. Headquartered in Geneva, the Unilabs Group services sectors ranging from private and public healthcare providers to local governments, from pharmaceutical companies to the general public.
Unilabs mediates care. In 2015, its laboratories carried out over 106 million diagnostic tests ensuring swift, accurate diagnosis of patient samples, and over 1 million radiology exams.
The importance of medical diagnostics is expanding; as focus shifts from treatment to prediction and prevention, and innovations in molecular and genetic testing continue to emerge, Unilabs aims to be at the heart of this healthcare transformation.
Unilabs Group employs more than 5,000 people worldwide, successfully operating laboratory and medical diagnostic imaging facilities in 12 countries. Its network of facilities provides it with one of the broadest geographic footprints of any clinical laboratory and medical diagnostic services provider in Europe.
For more information about Unilabs, please visit: www.unilabs.com . Follow us on Twitter: @Unilabs.
Forward Looking Statement
This press release contains various "forward-looking statements" that reflect management's current view with respect to future events and anticipated financial and operational performance. Forward-looking statements as a general matter are all statements other than statements as to historical fact or present facts or circumstances. The words "aim," "anticipate," "assume," "believe," "continue," "could," "estimate," "expect," "forecast," "guidance," "intend," "may," "plan," "potential," "predict," "projected," "risk," "should," "will" and similar expressions or the negatives of these expressions are intended to identify forward-looking statements. Other forward-looking statements can be identified in the context in which the statements are made. These forward-looking statements may include, among other things, statements relating to: our future financial position; our strategy and outlook; our liquidity, capital resources and capital expenditure; our planned investments; acquisition opportunities in the markets in which we currently, or may in the future, operate; expectations as to future growth in demand for our products and services; demographic trends; general economic trends and other trends in our industry; the impact of regulations on us and our operations; the competitive environment in which we operate; the outcome of legal proceedings; extreme weather conditions in the markets where we operate; failure to comply with privacy laws; and failure to comply with environmental health and safety laws. Although we believe that the expectations reflected in such forward-looking statements are reasonable, we can provide no assurances that such expectations will prove to be correct and such statements are not guarantees of future performance because they are based on numerous assumptions. Forward-looking statements are based on information available at the time those statements are made and management's good faith belief as of that time with respect to future events and are subject to known and unknown risks and uncertainties that could cause actual performance or results to differ materially from those expressed in or suggested by the forward-looking statements. For a further discussion of such risks please see the risks discussed under the caption "Risk Factors" beginning on page 26 of the Offering Memorandum dated July 10, 2013 (the "OM") in connection with our offering of senior secured notes and second lien PIK toggle notes (collectively, the "Notes"). You should not place undue reliance on any forward-looking statement. Any forward-looking statement speaks only as at the date on which it is made and we undertake no obligation to publicly update or revise any forward-looking statements, whether as a result of new information, future events or otherwise.
View source version on businesswire.com: http://www.businesswire.com/news/home/20160322005137/en/
Contact:
For further information or to arrange an interview with Unilabs CEO Jos Lamers and/or CFO Karl-Erik Clausen please contact:
Clark Health Communications
T: +44 (0)207 492 1900
E: unilabs@clarkhealthcomms.com
Further investor relations information is available by registering at www.unilabs.com/investors
Link:
Information om Business Wire
Følg pressemeddelelser fra Business Wire
Skriv dig op her og modtag pressemeddelelser på mail. Indtast din mail, klik på abonner og følg instruktionerne i den udsendte mail.
Flere pressemeddelelser fra Business Wire
I vores nyhedsrum kan du læse alle vores pressemeddelelser, tilgå materiale i form af billeder og dokumenter, og finde vores kontaktoplysninger.
Besøg vores nyhedsrum