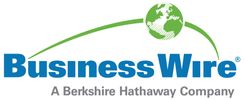 TX-ARUNDO-ANALYTICS
Arundo Analytics Expands into Stockholm
Arundo Analytics , a software company enabling advanced analytics in heavy industry, today announced that it is expanding its presence in Nordic markets with operations in Stockholm, Sweden.
Arundo's presence in Stockholm will be led by Martin Lundqvist , a former partner of global management consulting firm McKinsey & Co. Lundqvist also leads Arundo's government solutions business in close conjunction with Arundo's global partner SICPA .
"Stockholm is a natural extension of our Oslo presence, enabling us to serve a wider variety of industrial companies in Northern Europe, particularly manufacturing companies providing heavy industrial equipment in our core verticals of energy, utilities, maritime and chemicals," said Lundqvist.
To kick-off this expansion, Arundo is hosting Maintenance Analytics Summit 2018 in Stockholm on May 15. The event will focus on advanced analytics for industrial equipment and operations, and will include a number of leading European equipment manufacturers.
Speakers from Arundo will include Jake Bouma, Data Scientist, presenting on challenges related to advanced analytics; Marty Cochrane, Director of Solution Architecture, presenting on data ledgers and confirming sources of data; and Lundqvist, who will join the keynote panel.
About Arundo Analytics
With offices in Oslo, Houston and Silicon Valley, Arundo Analytics provides cloud-based and edge-enabled software for the deployment and management of enterprise-scale industrial data science solutions. Arundo's software allows industrial companies and other organizations to increase revenue, reduce costs and mitigate risks through machine learning and other analytical solutions that connect industrial data to advanced models and connect model insights to business decisions. In 2016, Arundo graduated from Stanford University's StartX accelerator program, and subsequently received investment from the Stanford-StartX Fund. In 2017, Arundo was named to the MIT STEX25 by the Massachusetts Institute of Technology Startup Exchange (MIT STEX). MIT STEX25 recognizes select companies from a pool of more than 1,000 MIT-connected startups as being particularly well-suited for industry collaboration based on technical and commercial success. For more information, please visit www.arundo.com , or follow Arundo Analytics on Twitter @arundoanalytics .
View source version on businesswire.com: https://www.businesswire.com/news/home/20180503005511/en/
Contact:
Treble
Sam Tormey, 512-960-8222
arundoanalytics@treblepr.com
Link:
Social Media:
https://www.facebook.com/arundoanalytics/
Subscribe to releases from Business Wire
Subscribe to all the latest releases from Business Wire by registering your e-mail address below. You can unsubscribe at any time.
Latest releases from Business Wire
In our pressroom you can read all our latest releases, find our press contacts, images, documents and other relevant information about us.
Visit our pressroom