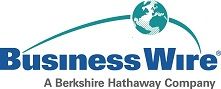 TOSHIBA-CORPORATION
Toshiba Advances Deep Learning with Extremely Low Power Neuromorphic Processor
Toshiba Corporation (TOKYO:6502) continues to build on its commitment to promoting the Internet of Things and Big Data analysis with development of a Time Domain Neural Network1 (TDNN) that uses an extremely low power consumption neuromorphic semiconductor circuit to perform processing for Deep Learning. TDNN is composed of a massive number of tiny processing units that use Toshiba's original analog technique, unlike conventional digital processors. TDNN was reported on November 8 at A-SSCC 2016 (Asian Solid-State Circuits Conference 2016), an IEEE-sponsored international conference on semiconductor circuit technology held in Japan.
This Smart News Release features multimedia. View the full release here: http://www.businesswire.com/news/home/20161107005586/en/
Deep learning requires massive numbers of calculations, typically executed on high performance processors that consume a lot of power. However, bringing the power of deep learning to IoT edge devices, such as sensors and smart phones requires highly energy efficient ICs that can perform the large number of required operations while consuming extremely little energy.
In von Neumann type2 computer architecture, most energy is consumed moving data from on-chip or off-chip memory devices to the processing unit. The most effective way to reduce movement of a datum is to have massive numbers of processing units, each dedicated to handling only one datum that is located close by. These datum points are given a weight during conversion of an input signal (e.g. an image of a cat) to an output signal (e.g. the recognition of the image as a cat). The closer the datum point is to the desired output, the higher the weight it is given. The weight provides a parameter that automatically guides the deep learning process.
The brain has similar architecture, in that the strength of coupling between neurons (weight data) is built into synapses (processing units). In this case, synapses are connections between neurons and each has a different strength. That strength (weight) determines the signal that passes the connection. In this way, a synapse executes a kind of processing. This architecture, which can be called as fully spatially unrolled architecture, is attractive, but it has an obvious drawback—replicating it on a chip requires a massive number of arithmetic circuits that quickly becomes too large.
Toshiba's TDNN, which employs time-domain analog and digital mixed signal processing (TDAMS3 ) techniques developed in 2013 allow miniaturization of the processing unit. In TDAMS, arithmetic operations, such as addition, are performed efficiently by using the delay time of the digital signal passing the logic gate as an analog signal. Using this technique, the processing unit for deep learning can be composed of only three logic gates and a 1-bit memory with the fully spatially unrolled architecture. Toshiba has fabricated a proof-of-concept chip that uses SRAM (static random access memory) cell as the memory and that has demonstrated recognition of handwritten figures. The energy consumption per operation is 20.6 fJ4 , which is 1/6x better than previously reported at a leading conference before5 .
Toshiba plans to develop TDNN as a resistive random access memory (ReRAM) in order to further improve energy and area efficiencies. The goal is an IC that realizes high performance deep learning technology on edge devices.
TDNN: Neural network using time-domain analog and digital mixed signal processing technique
Von Neumann type: The standard and most widely used computer architecture. The architecture loads data from memory devices to the processing unit for processing.
TDAMS: An analog signal processing technique that uses the delay time of a digital signal passing logic gates as an analog signal. Developed by Toshiba. (reference: http://www.toshiba.co.jp/about/press/2013_02/pr2101.htm )
20.6fJ: Equivalent to the performance of 48.6 trillion operations in 1 second with 1 W of power consumption.
ISSCC 2016 (International Solid-State Circuits Conference 2016) paper number 24.2
About Toshiba Corporation
Toshiba Corporation, a Fortune Global 500 company, channels world-class capabilities in advanced electronic and electrical product and systems into three focus business fields: Energy that sustains everyday life, that is cleaner and safer; Infrastructure that sustains quality of life; and Storage that sustains the advanced information society. Guided by the principles of The Basic Commitment of the Toshiba Group, "Committed to People, Committed to the Future", Toshiba promotes global operations and is contributing to the realization of a world where generations to come can live better lives.
Founded in Tokyo in 1875, today's Toshiba is at the heart of a global network of 550 consolidated companies employing 188,000 people worldwide, with annual sales surpassing 5.6 trillion yen (US$50 billion). (As of March 31, 2016.)
To find out more about Toshiba, visit www.toshiba.co.jp/index.htm
View source version on businesswire.com: http://www.businesswire.com/news/home/20161107005586/en/
Contact:
Toshiba Corporation
Storage & Electronic Devices Solutions Company
Koichi Tanaka / Kota Yamaji
Public Relations & Investor Relations Group
Business Planning Division
Phone: +81-3-3457-3576
semicon-NR-mailbox@ml.toshiba.co.jp
Link:
Information om Business Wire
Følg pressemeddelelser fra Business Wire
Skriv dig op her og modtag pressemeddelelser på mail. Indtast din mail, klik på abonner og følg instruktionerne i den udsendte mail.
Flere pressemeddelelser fra Business Wire
I vores nyhedsrum kan du læse alle vores pressemeddelelser, tilgå materiale i form af billeder og dokumenter, og finde vores kontaktoplysninger.
Besøg vores nyhedsrum