'The Twist', a new museum by BIG-Bjarke Ingels Group, to open in September 2019 at Kistefos in Norway
Kistefos has announced its new museum designed by award-winning architecture practice BIG, which will open to the public on 18 September 2019. Set within the existing museum and sculpture park complex on a woodland estate at Jevnaker near Oslo, Norway, the building named 'The Twist' will host an international programme of contemporary art exhibitions beginning with 'Hodgkin and Creed - Inside Out' from 18 September to 17 November.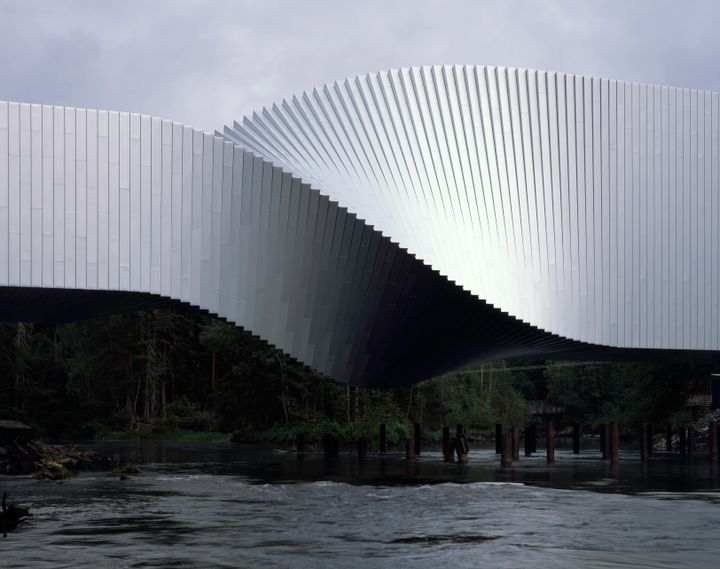 The Twist

Described by architect Bjarke Ingels as an 'inhabitable bridge', the 1.000 square metre building takes a sculptural form, twisting at the midway point as it crosses the Randselva river to connect the north and south sides. Selected following an international competition, the design of the new building responds to the unique environment and enhances the visitor experience of Kistefos, one of Europe's most naturally beautiful places to enjoy contemporary art.
Visitors may access 'The Twist' from both ends of the building. From the south side of the river, visitors enter through a dramatic double height space with clear sightlines through the entire building to the north entrance. From the north end of the building, visitors arrive in a panoramic space with views of the pulp mill and the surrounding landscape.
- We were instantly fascinated by the dramatic landscape of Kistefos — the winding river, forested riverbanks and the steep topography. Our proposal for a new art museum acts like a second bridge in the sculpture park, forming a continuous loop across both riverbanks. With the inhabited bridge, we stumbled upon our first experiment with social infrastructure — a building that serves as a bridge — or a cultural institution that serves as a piece of infrastructure, says Bjarke Ingels, Founding Partner & Creative Director, BIG
Museum and Sculpture Park

Established in 1996 by Norwegian businessman and art collector Christen Sveaas on the former site of his family wood pulp business, Kistefos comprises an industrial museum, exhibition galleries and sculpture park at Jevnaker, a municipality 80 kilometres north of Oslo, Norway. It has a mission to conserve the buildings and industrial heritage of the area whilst also celebrating the best of Norwegian and international contemporary art.
The sculpture park already includes site-specific works by leading international artists such as Tony Cragg, Anish Kapoor, Marc Quinn, Jeppe Hein, Philip King, llya Kabakov and Lynda Benglis, amongst others, and the new exhibition space, accessed via pathways leading through the beautiful and scenic landscape, will represent a natural extension of the existing programme. The most recent site-specific artwork by Kusama, 'Shine of life' was unveiled in May 2019 and is inspired by the nature, water and industry at Kistefos.
- After many years of planning and development, we're delighted to be opening this beautiful new space 'The Twist' at Kistefos, which will allow us to expand our work with leading contemporary artists and welcome more visitors than ever before. Our ambition is to make Kistefos a must-see cultural destination with a world-class temporary exhibition and sculpture park programme to complement the rich industrial heritage of the site, says Christen Sveaas.
Hodgkin and Creed - Inside Out
The opening exhibition 'Hodgkin and Creed - Inside Out' (18 September - 17 November) pairs Howard Hodgkin (1932-2017) with Martin Creed (b.1968) and features important works from public and private collections including the Christen Sveaas Art Collection. Curated by Guy Robertson and produced by Kistefos in collaboration with The Estate of Howard Hodgkin and Martin Creed, it is the first exhibition to bring these two artists together. It celebrates their shared conviction that art offers a framework for expressing our complex emotional lives.
Curator Guy Robertson said: "Hodgkin was a fan of Martin Creed. Pairing these artists 'Inside Out' takes us beyond a lyrical reading of Hodgkin's oeuvre, which spans eight decades, and allows us to reconsider it in the context of contemporary art practice. At the same time, it focuses our attention on the essential expressionist character of Creed's work."
For the press
Her Majesty Queen Sonja will attend the opening of `The Twist´. Prime Minster of Norway Erna Solberg and Ministers Siv Jensen and Trine Skei Grande will also participate in the opening of the new museum.
10.00 – 12.00: Press conference and guided tour in `The Twist` with Christen Sveaas and Bjarke Ingels.
18.00 – 19.00: Official opening of `The Twist`.
Press who wants to cover the Queen´s visit must request electronic accreditation to the County Governor Innlandet by Head of Information Erik Haugen at email: fmheeha@fylkesmannen.no by Thursday 12 September at 12.00.
Requests for individual interviews on the opening day with Christen Sveaas or Bjarke Ingels must be reported to press officer at Kistefos Maria Sandvik at email maria@kistefosmuseum.com by Thursday 5September.
Notes to Editors
About Kistefos
Kistefos comprises of an industrial museum and sculpture park at Jevnaker, a municipality 80 kilometres north of Oslo. It was established in 1996 by Norwegian businessman and art collector Christen Sveaas, grandson of Anders Sveaas, the founder of A/S Kistefos Træsliberi, a company that produced wood pulp at the site from 1889 to the mid-1950s. Its mission is to conserve the buildings and industrial heritage of the site, whilst also celebrating the best of contemporary Norwegian and international art. https://kistefos.museum.no/
About Christen Sveaas
Christen Sveaas is a private investor through his wholly owned investment company Kistefos AS, and A/S Kistefos Træsliberi, where he owns 87%. Kistefos AS has major investments in consumer finance, dry cargo shipping, arctic offshore services, telecom, commercial real estate development and technology. A/S Kistefos Træsliberi owns large forestry properties and related industrial activities in addition to various financial investments.
Mr. Sveaas has collected art for more than 35 years, and has since the mid 90's focused mainly on international contemporary art. In 1996, he founded the Kistefos Museum, situated on the grounds of a pulp mill erected in 1889 by his grandfather. The fully intact mill is at the centre of a contemporary sculpture park which each year sees the addition of unique site-specific sculptures.
Mr. Sveaas is founder and chairman of the board for the Anders Sveaas Almennyttige Fond, a Norwegian charitable foundation founded in 1990. The foundation owns a significant collection of antique string instruments, including three violins and one cello by Antonio Stradivarius. The foundation supports young talented Scandinavian musicians through scholarships and instrument loans.
Mr. Sveaas is a member of the Dean's Executive Board at Harvard Kennedy School and a member of HSG Advisory Board at the University of St. Gallen. He is also a founding member of the Metropolitan Museum International Council in New York, member of Tate International Council in London and member of Art Basel's Global Patrons Council.
Mr. Sveaas was appointed Commander of the Order of Merit of the Republic of Italy in December 2007. For his contribution to the Arts, Mr. Sveaas was conferred Knight, First Class of the Royal Norwegian Order of St. Olav in November 2010.
About BIG - Bjarke Ingels Group
BIG is a Copenhagen, New York, London and Barcelona based group of architects, designers, urbanists, landscape professionals, interior and product designers, researchers and inventors. The office is currently involved in a large number of cultural, residential and commercial projects throughout Europe, North America, Asia and the Middle East. BIG's architecture emerges out of a careful analysis of how contemporary life constantly evolves and changes.
Images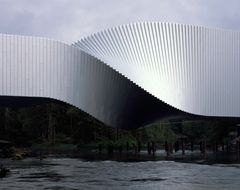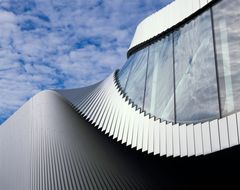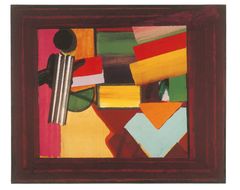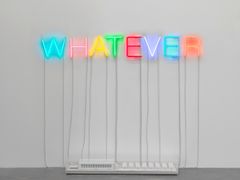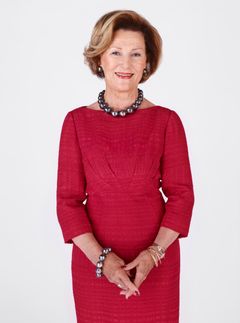 Subscribe to releases from Kistefos
Subscribe to all the latest releases from Kistefos by registering your e-mail address below. You can unsubscribe at any time.