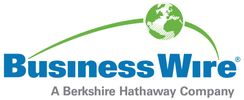 SWISS-ADVANCED-VISION
Swiss Advanced Vision Launches Active Intraocular Lens Concept with Real-Time Autofocus for Cataract Surgery
Swiss Advanced Vision (SAV-IOL) has announced the launch of Project R-TASC, set to disrupt the global intraocular lens (IOL) market.
This press release features multimedia. View the full release here: https://www.businesswire.com/news/home/20180410005712/en/
Cataracts are responsible for 51% of world blindness, which represents about 35 million people. A growing global market, IOLs are projected to reach 4.56 billion USD by 2022 from estimated 3.50 billion in 2017, at a CAGR of 5.4%. Driving this market growth is an ageing population, rising prevalence of eye diseases and diabetes across the globe, and government initiatives to control and treat blindness caused by cataracts.
However, despite the market size, there has been few noticeable innovations in IOLs. SAV-IOL is developing an entirely novel approach to IOLs. R-TASC (Real-Time Autofocus Servo Control) is an active lens with real-time autofocus and wireless connectivity. All current lenses are fixed and suffer from optical compromises, such as light distribution, resolution, and visual disturbances. This is inherent to their static design that cannot overcome the loss of accommodation (vision) after cataract surgery.
The purpose of R-TASC is to fully restore the accommodative function normally provided by the crystalline lens of the eye. Based on an energy capture system, the R-TASC lens will focus on any object viewed by the patient, in real-time. Thanks to its open technology, the platform is also future proofed to incorporate augmented reality and other interactive or connected features. R-TASC will be fitted alongside a monofocal lens (for distant vision) or added on patients who already have a monofocal lens but want to restore their visual accommodation.
SAV-IOL is looking to raise 20M CHF, over five years, to bring R-TASC to market in the next 5-10 years. SAV-IOL is speaking to potential investors at the 26th Medtech Investing Europe Conference in Lausanne, Switzerland on 24 and 25 April 2018.
Max Boysset, CEO of Swiss Advanced Vision says, "SAV-IOL is the only Swiss manufacturer of IOLs, with a reputation built on innovation, quality, and precision. R-TASC expands our current R&D capabilities and has the potential to disrupt the entire IOL market. This is an opportunity to totally transform patients vision after cataract surgery and beyond."
About SAV-IOL: Swiss company located in the French speaking part of Switzerland. BSI site certification MD 615363
View source version on businesswire.com: https://www.businesswire.com/news/home/20180410005712/en/
Contact:
SAV-IOL SA
Jean-Baptiste Marceau
Direct Line: +41325665405
Sales and Marketing Manager
jean-baptiste.marceau@sav-iol.com
sav-iol.com
Link:
Subscribe to releases from Business Wire
Subscribe to all the latest releases from Business Wire by registering your e-mail address below. You can unsubscribe at any time.
Latest releases from Business Wire
In our pressroom you can read all our latest releases, find our press contacts, images, documents and other relevant information about us.
Visit our pressroom