STARK Suomi and Ari Huusela won the European Sponsorship Award
STARK Suomi and Ari Huusela won the European Sponsorship Association (ESA)s Best of Europe for their sponsorship of Ari Huusela Ocean Racing: A strong tailwind on the journey around the world. The prize was awarded on 10 March at a gala in London.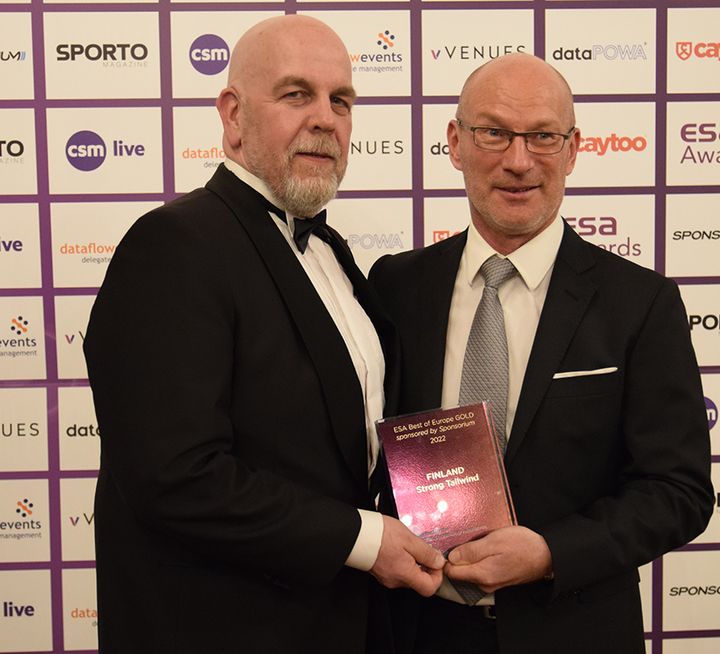 After receiving the award, Commercial Director of STARK Suomi, Jarmo Salmi said:
"The media coverage has been completely wild, but the greatest gift we have gained from the collaboration has clearly been the feelings and values that we have been able to share throughout the sponsorship. I would like to emphasize that without Ari, we would not have joined this sponsorship - a unique story and a desire to create something exceptional brought us together. The road to strong cooperation has proved successful."
Ari Huusela was the first Nordic participant to complete Vendee Globe. He travelled 44,000 km. In 117 days. Alone. Crossing the Atlantic, the Indian and the Pacific oceans. Ari gave daily updates to the media throughout the 116-day race, and STARK was always there to provide support. One of the great successes in the sponsorship cooperation was that, in the end, people did not talk about "the boat" but STARK. Ari and STARK together in the race.
About STARK Group

STARK Group
C. F. Richs Vej 115
2000 Frederiksberg
+45 8252 2600
https://starkgroup.dk
STARK Group is a leading business-to-business distributor of heavy building materials for the construction industry in the Nordics and Germany, with a strategic focus on serving the professional builders.
STARK Group has revenue of approx. EUR 5 billion and serves c. 10,000 suppliers and 260,000 customers from its +485 locations. Headquartered in Denmark, STARK Group has approx. 11,700 employees in Germany, Denmark, Sweden, Finland, and Norway. The Group has doubled in size over the last couple of years through acquisitions and organic growth, and today, it holds a leading national or regional position in all markets.