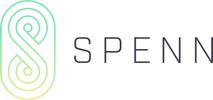 SPENN extends cooperation with multinational Access Bank
A new agreement with Access Bank, operational in 10 African markets, to serve as a significant growth platform for SPENN Technology A/S.
During the first half of 2021, SPENN entered a new bank partnership with Access Bank in Zambia. Access Bank is a strong capitalized bank with more than 28,000 employees across 10 countries. Access Bank is one of the leading banks in Africa and has an aggressive ambition to be the biggest bank, which is perfectly aligned with SPENN's ambitions.
In August SPENN signed a new agreement that solidifies our operation in Zambia with improved scale and capacity to provide best-in-class financial services in the Zambian market. Growing SPENN's presence in Zambia remains a strategic priority and SPENN looks forward to realizing the synergies from the agreement and achieving further growth to the benefit of all stakeholders. Through the partnership, SPENN expects significant future increase of usage and revenues.
"We will explore the possibility of launching SPENN in other markets in partnership with Access Bank. This could enable SPENN to be the preferred seamless mobile banking platform in Africa," says Jens Glasø, CEO of SPENN Technology A/S.
STRONG GROWTH DURING DIFFICULT TIMES
The number of SPENN users has close to tripled during the pandemic. SPENN had approximately 300,000 users when the pandemic hit. 18 months later, the number has surpassed 820,000 and is closing in on the 1 million user milestone.
"With a ground crew already operational in our three African markets – Rwanda, Tanzania and Zambia – when the pandemic broke out, we have been able to recruit more users and increase our standing, even during difficult times," says Glasø.
"We are proud of how our staff members have conducted themselves during the pandemic, ensuring a safe working environment while dutifully performing their tasks. Following the roll-out of mass vaccinations and lifting of travel restrictions, we expect growth to accelerate in existing markets, and exploration of potential new markets to intensify," Glasø adds.
Continuous development of the SPENN app has improved the user experience and user value. In the first half of 2021, new products and services have been added, such as savings account, lending account, payment of bills, purchase of airtime, deposits via credit or debit cards – and a health certificate released in Rwanda. All these features add to the SPENN ecosystem and increase the retention rate. More products and services are to be added later this year.
Growth comes at a cost. In the interim half-year report published today, SPENN Technology A/S reported profit before tax of t.DKK -36,862 compared to t.DKK -2,852 in the first half of 2020. Income for the first half of 2021 was t.DKK 536 compared to t.DKK 265 in the first half of 2020.
"I am proud to serve as the CEO of SPENN. I extend my thanks to our brilliant employees who work relentlessly to 'bank the unbanked', to include more people in the financial system and provide paths out of poverty. We are committed to building better services and products for SPENN users – and creating value for our shareholders," says Glasø.
About SPENN Technology A/S
Subscribe to releases from SPENN Technology A/S
Subscribe to all the latest releases from SPENN Technology A/S by registering your e-mail address below. You can unsubscribe at any time.