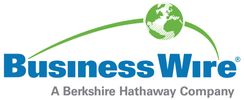 SPEECH-PROCESSING-SOLUT
Philips Introduces New SpeechExec Enterprise Dictation and Transcription Software
Speech Processing Solutions, the world number one in professional dictation, announced their latest speech-to-text software Philips SpeechExec Enterprise. The new sophisticated workflow management software allows busy healthcare, legal and business professionals to streamline their document creation process and significantly reduce their workload.
This press release features multimedia. View the full release here: https://www.businesswire.com/news/home/20180417005035/en/
Smarter communication and convenient central administration
The dictation and transcription software facilitates communication by linking authors and transcriptionists. Whether the user works in a hospital, or a legal practice, the software is ideal for turning their voice into text quicker, and more efficiently than ever before. Dr. Thomas Brauner, CEO of Speech Processing Solutions explains: "Philips SpeechExec Enterprise is perfect for larger organizations with multiple authors and transcriptionists, as it can easily be centrally administrated and maintained." All workflow settings, as well as the hardware input devices, can be centrally administrated and configured. The solution is also Microsoft Remote Desktop Services (RDS), Citrix and VMware ready, making the installation process easier and more convenient for both users and IT administrators.
Full mobility for increased productivity
The new version of Philips' SpeechExec Enterprise offers full mobility, meaning recordings can created anywhere and sent for transcription immediately. Even if the user is out of the office, they can download the brand-new Philips Voice Recorder App to their smartphone and send their recordings directly to their assigned transcriptionists.
Geared for on the go speech recognition
The software now even works seamlessly with Philips SpeechLive transcription and speech recognition service, allowing users to receive their transcribed files directly to their smartphone or Philips SpeechAir Voice Recorder. Another new mobility enhancing feature is that dictations can now even be accessed through a web browser. This can be particularly useful when an individual wants to use their solution on a business trip, without access to their standard computer.
Secure file transfer
Real-time file encryption (256 bit), password protection and secure file transfer grant only authorized individuals to access documents. The optional automatic backup function protects data against accidental loss. Dr. Brauner explains: "We know exactly how important security is to our customers working with sensitive data, such as patient records or legal cases. This is why our software adheres to the highest of security standards and we now even offer support for your private cloud environment".
To find out more about the new software, visit: www.philips.com/dictation
Download the Philips Voice Recorder App now: https://www.dictation.philips.com/products/mobile-dictation/voice-recorder-app-lfh7400/
About Speech Processing Solutions
Speech Processing Solutions is the global number one in professional dictation solutions. Founded in Austria in 1954 as part of Philips, the company has been the driving force behind innovative speech-to-text solutions for over 60 years. The company has developed ground-breaking products, such as the mobile Philips SpeechAir device, the Philips PocketMemo voice recorder , the Philips SpeechMike Premium USB dictation microphone and the Philips voice recorder app for smartphones, thus delivering its promise of excellence and outstanding quality. Thanks to the latest innovation, Philips SpeechLive , designed as a cloud-based workflow solution, recording dictations is quicker and easier than ever. The tailored range of products and services offered by Speech Processing Solutions helps professional users to save time and resources and to work at maximum efficiency.
Follow Speech Processing Solutions:
Facebook: http://www.facebook.com/philipsvoicetracer
Instagram: https://www.instagram.com/philips_dictation/
Twitter @speech_com: http://www.twitter.com/speech_com
YouTube: http://www.youtube.com/philipsdictation
LinkedIn: http://www.linkedin.com/company/speech-processing-solutions
View source version on businesswire.com: https://www.businesswire.com/news/home/20180417005035/en/
Contact:
Speech Processing Solutions
Lea Pachta
lea.pachta@speech.com
Tel: +43 160529-1744
www.philips.com/dictation
Link:
Social Media:
https://www.facebook.com/philipsvoicetracer
Subscribe to releases from Business Wire
Subscribe to all the latest releases from Business Wire by registering your e-mail address below. You can unsubscribe at any time.
Latest releases from Business Wire
In our pressroom you can read all our latest releases, find our press contacts, images, documents and other relevant information about us.
Visit our pressroom