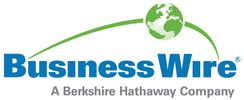 SOFTATHOME
SoftAtHome Invests in Quality of Experience for Fixed-Mobile Convergence by Acquiring V3D, Leader in Telecom Data Analytics
SoftAtHome, the software company dedicated to the digital home, and V3D, a leading independent software vendor expert on Telecom data analytics for carrier network operators, announced today the signing of an acquisition agreement.
With SoftAtHome acquiring V3D, the company will be able to deliver a full range of solutions around "analytics for Quality of Experience" for its fixed and mobile operator clients, by relying on the millions of data points collected by V3D.
Thanks to both companies' expertise, skills and solutions, Carrier Network Operators will benefit from a global value proposition on improving Customer Experience on their fixed and mobile networks.
David VIRET-LANGE, Chief Executive Officer of SoftAtHome, commented: "In an increasingly digital world, consumers expect seamless connectivity with their mobile and tablets wherever they are. Quality of Experience will be naturally measured by the same solutions. The V3D solution portfolio and expertise on mobile and fixed network and the skills of SoftAtHome on Wi-Fi and networking will allow our companies to provide the best-in-class Data Analytics and monitoring tools that will help operators deliver an unmatched Quality of Experience for their customers."
Philippe VIAL-GRELIER, Co-Founder and Managing Director of V3D, added: "We are pleased to join SoftAtHome and combine our skills to facilitate end-to-end access to the entire Customer Experience value chain for carrier network operators. This merger is part of our desire to strengthen our position in the Telecom data analytics for both fixed and mobile markets."
About SoftAtHome
SoftAtHome creates software for operators to deploy services with the best user experience for connectivity, pay TV, Home Networking and Smart Home products. SoftAtHome products are deployed with major operators in over 20 million homes over 18 countries. The company based in France and Belgium is still growing with over 250 employees mainly in software development. We are regularly opening new offices to support our customers. Offices are already in half a dozen European capitals as well as in Dubai, Singapore and Toronto. www.softathome.com
About V3D
Specialized in mobile and fixed network technologies, V3D Solutions enable carrier network operators to monitor the true network Quality of Experience (QoE) straight from the subscribers' perspective. This approach to traditional measurement methods of network performance offers technical and business benefits to various departments of an operator, from CEM & Marketing to Network Operations or Customer Care.
V3D product portfolio focuses on customer experience and carrier network service performance. The EQual One solution is based on a combination of Device Quality Agents (DQA) deployed on commercial devices and a powerful server interacting over-the-air with the DQAs and potentially integrated with existing systems. V3D headquarters are based in Lyon, France. For more information, visit: www.v3d.fr
View source version on businesswire.com: https://www.businesswire.com/news/home/20180926005082/en/
Contact:
Media SoftAtHome Marta TWARDOWSKA, M: +31 621-184-585 e: press@softathome.com T: @SoftAtHome www.softathome.com or V3D Hélène VALLEE, + 33 481 761 370 hvallee@v3d.fr press@v3d.fr www.v3d.fr
Link:
Subscribe to releases from Business Wire
Subscribe to all the latest releases from Business Wire by registering your e-mail address below. You can unsubscribe at any time.
Latest releases from Business Wire
In our pressroom you can read all our latest releases, find our press contacts, images, documents and other relevant information about us.
Visit our pressroom