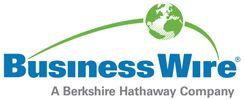 SMITHS-DETECTION
Smiths Detection Meets Customer Demand for ISO 27001
Smiths Detection has gained ISO 27001 certification for its key Wiesbaden site. In the face of increasing data breaches, this clearly demonstrates compliance with the most rigorous data security standards and a commitment to keep customer data safe.
2017 was the worst year on record for reported data breaches with figures up over 24% on the previous year* . Such dramatic increases make it essential for businesses to intensify their efforts to mitigate these threats. "With customers including 45 Fortune 500 companies and five of the top six US banks, it is important to substantiate our adherence to critical information security standards," explained Matt Clark, VP Technology & Product Development, Smiths Detection. "Data security is a pressing issue for all our customers and we are committed to providing the highest levels of protection."
Internationally recognised and respected, ISO 27001 establishes a security framework and demands consistent implementation of controls and processes, along with adherence to a risk management programme which is a vital component of every ISMS. According to an IT Governance survey** , 76% of companies are regularly or occasionally asked to provide evidence of ISO 27001 certification – a strong indication of the growing importance of information security in this highly interconnected world.
Certification undoubtedly engenders confidence amongst customers, ensuring ongoing compliance and improvement via an obligatory annual review. "Customers can be confident that we will maintain confidentiality, integrity, availability and privacy when handling their data, not just today, but on a continuing basis," added Matt Clark.
Smiths Detection achieved ISO 27001 certification following its' first Information Security Management System (ISMS) audit in July this year. Plans are underway to roll out compliance across all its international production facilities. It is the first Division within the Smiths Group to gain this standard.
* Ref: Infosecurity Magazine, Year End 2017 Data Breach QuickView report
Download the Year End 2017 Data Breach Quick View Report
** Ref: ISO 27001 Global Report 2016
https://www.itgovernance.co.uk/download/ISO27001-Global-Report-2016.pdf
Ends
Smiths Detection
Smiths Detection, part of Smiths Group, is a global leader in threat detection and screening technologies for aviation, ports and borders, urban security and the military. Our experience and history across more than 40 years at the frontline, enables us to deliver the solutions needed to protect society from the threat and illegal passage of explosives, prohibited weapons, contraband, toxic chemicals and narcotics.
Our goal is simple – to provide security, peace of mind and freedom of movement upon which the world depends.
For more information visit www.smithsdetection.com ; or follow us on:
LinkedIn at www.linkedin.com/company/smiths-detection
YouTube at www.youtube.com/user/smithsdetectiongroup
Twitter at twitter.com/smithsdetection
View source version on businesswire.com: https://www.businesswire.com/news/home/20181004005544/en/
Contact:
Smiths Detection Media relations contact Karen Kulinski Global Marketing Director, Aviation +49 (0)611 9412 422 karen.kulinski@smithsdetection.com
Link:
Subscribe to releases from Business Wire
Subscribe to all the latest releases from Business Wire by registering your e-mail address below. You can unsubscribe at any time.
Latest releases from Business Wire
In our pressroom you can read all our latest releases, find our press contacts, images, documents and other relevant information about us.
Visit our pressroom