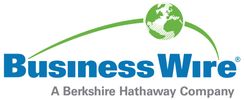 SES
U.S. DoD Contracts Full O3b MEO Beam and Services from SES Government Solutions
SES Government Solutions (SES GS), a wholly owned subsidiary of SES, has been awarded a USD 24.8 million multi-year contract by the U.S. Department of Defense (DoD). Under the new agreement, SES GS will provide the United States Africa Command (U.S. AFRICOM) with high throughput, low-latency managed satellite communications services in the areas of their operations.
This press release features multimedia. View the full release here: https://www.businesswire.com/news/home/20180408005112/en/
SES GS will be delivering a highly complex customized end-to-end solution, which will provide dedicated, flexible and secure connectivity to end users and those who support them. The managed services include low-latency high throughput capacity, gateway services, monitoring and control, satellite terminals, field service support, as well as terrestrial backhaul. The high throughput capacity is delivered through an entire 432 MHz fully steerable Medium Earth Orbit (MEO) beam, allowing U.S. AFRICOM to meet evolving real-time operational needs.
"We are proud to support U.S. AFRICOM not only with an entire O3b MEO beam, but also with a tailored, fully managed end-to-end service. This COMSATCOM solution provides essential fiber-like capability that enables users to meet their mission requirements," said Pete Hoene, President and CEO of SES Government Solutions. "This is the fourth time that a U.S. Government customer has purchased an entire O3b MEO beam and the accompanying managed services from SES GS. This effort exemplifies the fully integrated mission support and industry partner relationship SES GS enjoys with our U.S. Government customers."
Follow us on:
About SES Government Solutions
SES Government Solutions, a subsidiary of global satellite operator SES, is exclusively focused on meeting the satellite communications needs of the U.S. Government. Leveraging more than four decades of experience in the government Satcom market, SES Government Solutions offers robust and secure end-to-end satellite communications solutions. Further information can be found at www.ses-gs.com
About SES
SES is the world-leading satellite operator and the first to deliver a differentiated and scalable GEO-MEO offering worldwide, with more than 50 satellites in Geostationary Earth Orbit (GEO) and 16 in Medium Earth Orbit (MEO). SES focuses on value-added, end-to-end solutions in two key business units: SES Video and SES Networks. The company provides satellite communications services to broadcasters, content and internet service providers, mobile and fixed network operators, governments and institutions. SES's portfolio includes ASTRA, O3b and MX1, a leading media service provider that offers a full suite of innovative digital video and media services. SES is listed on the Euronext Paris and Luxembourg Stock Exchange (ticker: SESG). Further information available at: www.ses.com
View source version on businesswire.com: https://www.businesswire.com/news/home/20180408005112/en/
Contact:
SES
Markus Payer
Corporate Communications & PR
Tel. +352 710 725 500
Markus.Payer@ses.com
or
Natalia Kossobokova
Marketing & Communications
SES Government Solutions
Tel. +1 703 646 7231
Natalia.Kossobokova@ses-gs.com
Link:
Social Media:
https://www.facebook.com/SES.Satellites/
Subscribe to releases from Business Wire
Subscribe to all the latest releases from Business Wire by registering your e-mail address below. You can unsubscribe at any time.
Latest releases from Business Wire
In our pressroom you can read all our latest releases, find our press contacts, images, documents and other relevant information about us.
Visit our pressroom