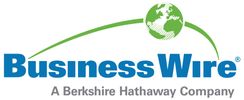 SCREEN-SEMI-SOLUTIONS
SCREEN Semiconductor Solutions Partners with Taiwan's National Tsing Hua University to Establish E-Beam Direct Write Lithography Pilot Line to Enable Security Chips with Unique IDs
On April 20, 2018, SCREEN Semiconductor Solutions Co., Ltd. (SCREEN) signed a memorandum of understanding (MoU) with National Tsing Hua University (NTHU) in a ceremony commemorating the launch of the massively E-beam direct write lithography for 12 inch Si wafers (MEB12) program.
NTHU combined with international semiconductor equipment and software suppliers will establish the first massively electron beam direct writing (MEBDW) innovative semiconductor industry-university alliance to develop the state-of-the-art maskless lithography technology. The MEBDW lithography technology enables "on-chip security", making Taiwan the world's first development and pilot production for security chips with unique IDs, providing information security for the Internet, AI, electronic payment and automotive chips.
The MEB12 program participants include the world's only commercial MEBDW lithography equipment manufacturer, Mapper Lithography B.V., from the Netherlands and U.S. design software supplier Synopsys, Inc. SCREEN will support the MEB12 program with both DUO lithography coat/develop track and SU-3200 single wafer cleaning systems.
As one of the MEB12 project initiators, Professor Po-Wen Chiu of NTHU's Department of Electrical Engineering and chairman of the Center for Nanotechnology, Materials Science, and Microsystems, pointed out: "This project is a successful case to use Taiwan's strong penetration capability in the semiconductor manufacturing sector, to form an alliance with international semiconductor giants and build up the most advanced commercial 12 inch MEBDW lithography process line in the campus, making NTHU the world's first university to have this unique R&D capability."
"We are very pleased to be supporting NTHU in Taiwan as they pioneer the MEB12 alliance," noted Tadahiro Suhara, president of SCREEN Semiconductor Solutions. "This is a testament to the value our SCREEN equipment technology and resources bring to innovative IoT applications."
The MEB12 alliance will allow Taiwan and neighboring Asian semiconductor IC design and manufacturing companies to join the alliance with membership and jointly develop the innovative chips. According to Professor Chiu, "In addition to developing security chips, it can also be used as a maskless IC design verification platform which survives the start-up IC design companies by significantly reducing the soaring costs derived from the photomasks, and a low cost foundry service with high resolution and high graphic-flexibility for the niche applications."
About National Tsing Hua University (NTHU)
National Tsing Hua University was established in Beijing in 1911 as Tsing Hua Academy. In 1956, National Tsing Hua University was re-established at its present location in Hsinchu, Taiwan. Since its relocation, NTHU has developed into a comprehensive research university offering a full range of degree programs in science, technology, engineering, humanities, social sciences and management. NTHU consistently ranks as one of the premier universities in East Asia and is widely recognized as a leading incubator for future leaders. For more information on NTHU, please visit http://nthu-en.web.nthu.edu.tw .
About SCREEN Semiconductor Solutions Co., Ltd.
SCREEN Semiconductor Solutions has been established as a group company of SCREEN Holdings, inheriting the semiconductor equipment business from its predecessor, Dainippon Screen. SCREEN is a specialized manufacturer in various areas such as wafer cleaning equipment, lithography equipment and thermal anneals, and is one of the world's top 10 equipment suppliers to the semiconductor manufacturing industry. For more information, please visit http://www.screen.co.jp/eng/spe .
View source version on businesswire.com: https://www.businesswire.com/news/home/20180424005735/en/
Contact:
SCREEN Semiconductor Solutions Co., Ltd.
Charles Pieczulewski / Hiroaki Sugimoto, +81-75-417-2527
speinfo@screen.co.jp
Link:
Subscribe to releases from Business Wire
Subscribe to all the latest releases from Business Wire by registering your e-mail address below. You can unsubscribe at any time.
Latest releases from Business Wire
In our pressroom you can read all our latest releases, find our press contacts, images, documents and other relevant information about us.
Visit our pressroom