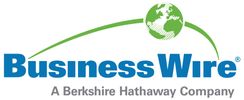 SAMSUNG-BIOEPIS
Samsung Bioepis' Biologics License Application for SB5 Adalimumab Biosimilar Candidate Accepted for Review by the U.S. Food and Drug Administration
Samsung Bioepis Co., Ltd. today announced that the U.S. Food and Drug Administration (FDA) has accepted for review the company's Biologics License Application (BLA) under the 351(k) pathway for SB5, a biosimilar candidate referencing HUMIRA® i (adalimumab). The BLA for SB5 was submitted by Samsung Bioepis in July 2018.
The BLA for SB5 was based on data derived from a randomized, double-blind 52-week Phase 3 study, in which 544 patients with moderate to severe rheumatoid arthritis despite methotrexate (MTX) therapy were randomized to receive either SB5 or the adalimumab reference product (ADL). At Week 24, the ACR20 response rate was 72.4% in the SB5 group versus 72.2% in the ADL group. The safety profile of SB5 was comparable to ADL up to Week 24. At Week 24, 254 patients receiving ADL were re-randomized in a 1:1 ratio to continue on ADL or transitioned to SB5, and 254 patients receiving SB5 continued to receive SB5. Up to Week 52, the efficacy, safety and immunogenicity profiles remained comparable between all three treatment groups. There were no treatment emergent issues or clinically relevant immunogenicity precipitated by alternating subjects between treatments.
Outside of the United States, SB5 has so far received regulatory approval from the European Commission, Korea's Ministry of Food and Drug Safety, Australia's Therapeutic Goods Administration and Health Canada.
About Samsung Bioepis Co., Ltd.
Established in 2012, Samsung Bioepis is a biopharmaceutical company committed to realizing healthcare that is accessible to everyone. Through innovations in product development and a firm commitment to quality, Samsung Bioepis aims to become the world's leading biopharmaceutical company. Samsung Bioepis continues to advance a broad pipeline of biosimilar candidates that includes six late-stage candidates that cover the therapeutic areas of immunology, oncology and diabetes. Samsung Bioepis is a joint venture between Samsung BioLogics and Biogen. For more information, please visit: www.samsungbioepis.com .
i Humira® is a registered trademark of AbbVie Inc.
View source version on businesswire.com: https://www.businesswire.com/news/home/20180926006096/en/
Contact:
MEDIA CONTACT: Samsung Bioepis Co., Ltd. Mingi Hyun +82-31-8061-1594 mingi.hyun@samsung.com
Link:
Subscribe to releases from Business Wire
Subscribe to all the latest releases from Business Wire by registering your e-mail address below. You can unsubscribe at any time.
Latest releases from Business Wire
In our pressroom you can read all our latest releases, find our press contacts, images, documents and other relevant information about us.
Visit our pressroom