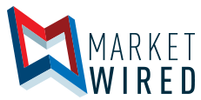 Rubicon Minerals Corporation
Rubicon Minerals Strengthens its Board and Management Team
TORONTO, ONTARIO--(Marketwired - Dec 8, 2016) - Rubicon Minerals Corporation (TSX:RMX) ("Rubicon " or the "Company ") is pleased to announce that, upon the completion of the refinancing and recapitalization transaction (the "Restructuring Transaction ") announced on October 20, 2016, Peter R. Jones, P. Eng., and David A. S. Palmer, Ph.D., P.Geo., will be appointed to the Rubicon Board of Directors (the "Board "). Michael A. Willett, P. Eng., will also join the management team as the Director of Projects.
Mr. Jones is a Professional Engineer and a seasoned mining executive with more than 40 years of management, operating, and technical experience in the mining industry. Peter was instrumental in the development and transformation of Hudbay Minerals Inc. ("Hudbay ") and its predecessor, Hudson Bay Mining and Smelting Company, Ltd. ("HBMS "). As the Chief Executive Officer of Hudbay, Peter orchestrated the company's initial public offering and acquisition of HBMS from Anglo American in 2004. He oversaw Hudbay's emergence until 2008, and its turnaround when he rejoined in 2009. Previously, Mr. Jones was the CEO of HBMS (2002-2004), following years of progressive, senior management roles with the company. Prior to this, he spent several years in various mining, maintenance, and engineering roles at Cominco Ltd., before becoming the Director of Mining of its CESL division (1989-1995). Mr. Jones was also the Chairman and CEO of Adanac Molybdenum Corp. (2008-2009), the Chairman of Medusa Mining Ltd., (2010-2011) and Augyva Mining Resources Inc. (2011-2016). Currently, Mr. Jones serves on the boards of Mandalay Resources Ltd. and Victory Nickel Inc. Previously, he was the Chairman of the Mining Association of Canada and President of the Mining Association of Manitoba.
Dr. Palmer is a Professional Geologist with more than 25 years of management, technical, and exploration experience. David is currently the President and CEO of Probe Metals Inc. Previously, Dr. Palmer was the President and CEO of Probe Mines Ltd. (2003-2015) where he led his team to two successful major mineral discoveries, including the multi-million ounce Borden Gold deposit, and the sale of the company to Goldcorp Inc. in 2015. As recognition of his team's accomplishments at Probe Mines, David was the recipient of numerous awards including the PDAC's Bill Dennis Prospector of the Year (2015) and Northern Miner's Mining Person of the Year (2014). Dr. Palmer has over 15 years of experience with exploration properties in Ontario, including the Red Lake area.
Mr. Willett is a Professional Engineer with more than 30 years of management, operating, technical, aboriginal and government relations experience in the mining industry. Prior to joining Rubicon, Mr. Willett has held senior management roles with March Consulting Associates Inc. (2013-2016) including Vice President of Mining and Business Development, where he was involved in various projects, studies and reviews relative to gold, base metals, potash and uranium mines and projects. Previously, Mr. Willett was the CEO of Tamerlane Ventures Inc. (2010-2013) where he led the advancement of the Pine Point Project in the Northwest Territories. Between 1989 and 2010, Mr. Willett spent several years in various senior mining and engineering roles for Hudbay including General Manager of its Snow Lake Operations and Chief Mine Engineer of the Ruttan Mine. Prior to this, Michael worked for Aurora Quarrying Ltd. and Dynatec Mining Ltd. completing various exploration, pre-production, production and expansion projects across Canada including in the Red Lake and Timmins (Ontario) and Val d'Or (Quebec) mining camps.
"We welcome the commitment of Peter and David to the Rubicon Board, and Michael in joining the management team," said Julian Kemp, BBA, CA, C.Dir., interim Chairman, President and CEO of Rubicon. "Peter and David bring a wealth of technical and executive management experience that are invaluable at this juncture of Rubicon's development and turnaround. Michael brings important underground geological, exploration, mine engineering and project management expertise that will help advance the Phoenix Gold Project."
George Ogilvie, P.Eng., incoming President and CEO of the Company following the completion of the Restructuring Transaction, commented, "I look forward to Peter and David's stewardship and working with Michael again after having successfully collaborated with him on many projects at HBMS."
Mr. Jones graduated from the Camborne School of Mines in the United Kingdom in 1969. Dr. Palmer received his B.Sc. in Geology at St. Francis Xavier University, and his M.Sc. and Ph.D. in Earth and Planetary Sciences at McGill University. Mr. Willett graduated from Queen's University in Kingston, Ontario, Canada, with a B.Sc. in Mining Engineering and a Masters Certificate in Project Management at the Schulich School of Business in Toronto.
RUBICON MINERALS CORPORATION
Julian Kemp, Interim President, CEO, and Chair
Cautionary Statement regarding Forward-Looking Statements and other Cautionary Notes
This news release contains statements that constitute "forward-looking statements" and "forward looking information" (collectively, "forward-looking statements") within the meaning of applicable Canadian and United States securities legislation. Generally, these forward-looking statements can be identified by the use of forward-looking terminology such as "believes", "intends", "may", "will", "should", "plans", "anticipates", "potential", "expects", "estimates", "forecasts", "budget", "likely", "goal" and similar expressions or statements that certain actions, events or results may or may not be achieved or occur in the future. In some cases, forward-looking information may be stated in the present tense, such as in respect of current matters that may be continuing, or that may have a future impact or effect. Forward-looking statements reflect our current expectations and assumptions, and are subject to a number of known and unknown risks, uncertainties and other factors which may cause our actual results, performance or achievements to be materially different from any anticipated future results, performance or achievements expressed or implied by the forward-looking statements.
Forward-looking statements include, but are not limited to statements regarding the anticipated changes to be made to the Board of Directors and management of the Company upon completion of the Restructuring Transaction.
Forward-looking statements are based on the opinions and estimates of management as of the date such statements are made and represent management's best judgment based on facts and assumptions that management considers reasonable. If such opinions and estimates prove to be incorrect, actual and future results may be materially different than expressed in the forward-looking statements. The material assumptions upon which such forward-looking statements are based include, among others, that: the demand for gold and base metal deposits will develop as anticipated; the price of gold will remain at or attain levels that would render the Phoenix Gold Project potentially economic; that any proposed exploration, operating and capital plans will not be disrupted by operational issues, title issues, loss of permits, environmental concerns, power supply, labour disturbances, financing requirements or adverse weather conditions; Rubicon will continue to have the ability to attract and retain skilled staff; and there are no material unanticipated variations in the cost of energy or supplies.
Forward-looking statements involve known and unknown risks, uncertainties and other factors which may cause the actual results, performance or achievements of Rubicon to be materially different from any future results, performance or achievements expressed or implied by the forward-looking statements. Such factors include, among others: possible variations in mineralization, grade or recovery or throughput rates; uncertainty of mineral resources, inability to realize exploration potential, mineral grades and mineral recovery estimates; actual results of current exploration activities; actual results of reclamation activities; uncertainty of future operations, delays in completion of exploration plans for any reason including insufficient capital, delays in permitting, and labour issues; conclusions of future economic or geological evaluations; changes in project parameters as plans continue to be refined; failure of equipment or processes to operate as anticipated; accidents and other risks of the mining industry; delays and other risks related to operations; timing and receipt of regulatory approvals; the ability of Rubicon and other relevant parties to satisfy regulatory requirements; the ability of Rubicon to comply with its obligations under material agreements including financing agreements; the availability of financing for proposed programs and working capital requirements on reasonable terms; the ability of third-party service providers to deliver services on reasonable terms and in a timely manner; risks associated with the ability to retain key executives and key operating personnel; cost of environmental expenditures and potential environmental liabilities; dissatisfaction or disputes with local communities or First Nations or Aboriginal Communities; failure of plant, equipment or processes to operate as anticipated; market conditions and general business, economic, competitive, political and social conditions; the implementation and impact of the Restructuring Transaction; our ability to generate sufficient cash flow from operations or obtain adequate financing to fund our capital expenditures and working capital needs and meet our other obligations; the volatility of our stock price, and the ability of our common stock to remain listed and traded on the TSX; our ability to maintain relationships with suppliers, customers, employees, stockholders and other third parties in light of our current liquidity situation and the CCAA proceedings.
Forward-looking statements contained herein are made as of the date of this news release and Rubicon disclaims any obligation to update any forward-looking statements, whether as a result of new information, future events or results or otherwise, except as required by applicable securities laws. Readers are advised to carefully review and consider the risk factors identified in the Management's Discussion and Analysis for period ending December 31, 2015 under the heading "Risk Factors" for a discussion of the factors that could cause Rubicon's actual results, performance and achievements to be materially different from any anticipated future results, performance or achievements expressed or implied by the forward-looking statements. Readers are further cautioned that the foregoing list of assumptions and risk factors is not exhaustive and it is recommended that prospective investors consult the more complete discussion of Rubicon's business, financial condition and prospects that is included in this news release. The forward-looking statements contained herein are expressly qualified by this cautionary statement.
The Toronto Stock Exchange has not reviewed and does not accept responsibility for the adequacy or accuracy of this release.
Information om Marketwired
Følg pressemeddelelser fra Marketwired
Skriv dig op her og modtag pressemeddelelser på mail. Indtast din mail, klik på abonner og følg instruktionerne i den udsendte mail.
Flere pressemeddelelser fra Marketwired
I vores nyhedsrum kan du læse alle vores pressemeddelelser, tilgå materiale i form af billeder og dokumenter, og finde vores kontaktoplysninger.
Besøg vores nyhedsrum