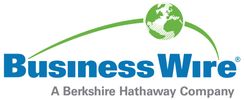 ROCKWELL-AUTOMATION
Rockwell Automation Names Susana Gonzalez President for EMEA Region
Rockwell Automation Inc. (NYSE: ROK) names Susana Gonzalez president of Europe, Middle East, and Africa (EMEA) region.
This press release features multimedia. View the full release here: https://www.businesswire.com/news/home/20181108006007/en/
Susana was most recently Rockwell Automation's European regional sales vice president. Before joining Rockwell Automation, she led European industrial automation and control sales for a global technology and manufacturing company. She has over 15 years of experience successfully leading product management and sales organizations in multinational companies.
Susana will replace Thomas Donato effective January 1, 2019. Donato was promoted to sr. vice president sales and marketing, also effective January 1, 2019. "Susana is a strong global leader with experience across Europe, North America, and Asia. Her broad international experience, and exceptional leadership demonstrated since she joined Rockwell Automation makes her the ideal candidate for driving growth in this region" said Thomas Donato.
Mrs. Gonzalez will be the company's first female EMEA president. She will be responsible for executing the company's growth and customer strategy and leading the commercial and selling organization.
Mrs. Gonzalez holds a Bachelor degree in Business Administration from Asturias Business School and San Francisco State University, a M.Sc. in Business Administration from San Francisco State University in addition to several leadership programs. Over time, Susana will relocate from Germany to the Rockwell Automation EMEA headquarters in Brussels.
Rockwell Automation, Inc. (NYSE: ROK), the world's largest company dedicated to industrial automation and information, makes its customers more productive and the world more sustainable. Headquartered in Milwaukee, Wis., Rockwell Automation employs about 23,000 people serving customers in more than 80 countries.
View source version on businesswire.com: https://www.businesswire.com/news/home/20181108006007/en/
Contact:
Rockwell Automation, Inc. Ike Umunnah Director, Global Public Affairs 414-299-0474 Itumunna@ra.rockwell.com or Jennie Holmes Marketing Communications & Services Manager – EMEA Region Rockwell Automation Tel: +44 1908 838831
Link:
Subscribe to releases from Business Wire
Subscribe to all the latest releases from Business Wire by registering your e-mail address below. You can unsubscribe at any time.
Latest releases from Business Wire
In our pressroom you can read all our latest releases, find our press contacts, images, documents and other relevant information about us.
Visit our pressroom