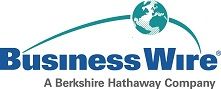 RICOH-EUROPE
Ricoh Europe: 92% of European businesses admit they aren't ready for the Digital Single Market
The overwhelming majority of businesses across Europe (92 per cent) admit they are not ready for the introduction of the EU Digital Single Market, according to new research commissioned by Ricoh Europe . The Digital Single Market is set to be the most game-changing European regulation this decade, yet millions of businesses currently stand to miss out on its benefits and let an estimated €415bn contribution to the European economy pass them by1 .
Only half of businesses (51 per cent) have heard of the EU's proposed Digital Single Market, which is due to come into force at the end of 2016 and will standardise Europe's online marketplace so that the same content, products and services are available at the same prices anywhere in the EU. Awareness of the proposals is at its lowest in The Nordics (28 per cent), Belgium/Luxembourg (29 per cent) and Portugal (30 per cent), according to the survey of 1,360 business leaders from across EU states.
#
 
Percentage of businesses in each country aware of the EU's Digital Single Market
 
 
#
 
Percentage of businesses in each country not ready for Digital Single Market
1.
 
Italy
 
70%
 
1.
 
Poland
 
97%
-
 
France
 
70%
 
2.
 
France
 
95%
2.
 
Spain
 
65%
 
-
 
Germany
 
95%
3.
 
Germany
 
61%
 
3.
 
Belgium / Luxembourg
 
94%
4.
 
UK
 
57%
 
4.
 
UK
 
92%
5.
 
Poland
 
47%
 
-
 
Spain
 
92%
-
 
Austria
 
47%
 
-
 
Portugal
 
92%
6.
 
Hungary
 
46%
 
5.
 
Hungary
 
91%
7.
 
The Netherlands
 
43%
 
6.
 
Italy
 
91%
8.
 
Portugal
 
30%
 
7.
 
The Nordics
 
90%
9.
 
Belgium / Luxembourg
 
29%
 
8.
 
Austria
 
88%
10.
 
The Nordics
 
28%
 
9.
 
The Netherlands
 
86%
The low levels of awareness and preparation are particularly worrying given that only seven per cent of EU SMEs currently sell across borders; a figure which needs to be increased if the European economy is to thrive2 . Most European businesses (65 per cent) say they intend to expand to other countries in the continent over the next five years, but unless they embrace the Digital Single Market these ambitious growth plans are unlikely to be realised. Companies from the Austria, Hungary and The Nordics are the most likely to have plans to expand outside of their own country by 2020.
Most respondents thought that there would be several benefits from a digital single market, in particular, an increase in the number of customers from the EU (chosen by 56 per cent of respondents), the opportunity to access new European markets (chosen by 52 per cent), as well as increased internal efficiency in their own business (44 per cent).
However, 24 per cent of companies surveyed don't believe there will be any benefits resulting from a digital single market, and many have concerns about its impact on their business. 40 per cent of businesses claim they are not ready for the increased competition a digital single market will introduce, while 37 per cent are afraid of its cost implications, and 34 per cent believe they lack the resources to capitalise on the opportunity. A third also believes there will only be more regulation for the sake of it.
Perceived benefits to the business
 
Perceived concerns for the business
Increased EU customers
 
56%
 
Increased competition
 
42%
Reduced barrier to enter new markets
 
52%
 
Greater IT requirements
 
41%
Greater revenue
 
52%
 
VAT obstacles
 
36%
Greater profitability
 
50%
 
Cross border data protection uncertainty
 
34%
Reduced operating costs
 
48%
 
Investment required to launch in a new territory
 
34%
Faster launch of new products/services
 
47%
 
Prices of products and/or services driven down
 
32%
More efficient internal processes and systems
 
44%
 
Lack of clear cross-border e-commerce rules
 
29%
David Mills, CEO of Ricoh Europe , said: "So far, business leaders are failing to grasp the enormous impact the impending Digital Single Market will have upon their company. It's a genuine concern that many bosses appear to feel no immediate pressure to prepare their organisations for Europe's shift towards an increasingly digitally-based economy."
One reason for companies' lack of excitement about the Digital Single Market might be their concerns about their own countries' digital strength. Only nine per cent of European business leaders say their own country is "very strong" at digital technology, skills and infrastructure. Whilst nearly two-thirds of businesses in the Nordics believe their countries are digitally strong, this shrinks to a fifth of Polish and Spanish companies, and only 15 per cent of those in France and Italy. According to the European Commission's Digital Economy and Society Index3 , Denmark, Sweden and Finland rank as the top three digitally-enabled nations out of the 28 EU Member States with both Poland, Italy and Spain listed in the bottom half.
Mills continues: "By starting to streamline, digitise and standardise their processes now, forward-thinking European businesses will be in good stead to develop a distinct competitive advantage. This is a necessary step if Europe is going to create home-grown digital giants that can compete on the global stage traditionally dominated by American, and increasingly Chinese, companies."
Find out more at www.ricoh-europe.com/thoughtleadership .
-ends-
1 http://ec.europa.eu/priorities/digital-single-market/
2 http://europa.eu/rapid/press-release_IP-15-4919_en.htm
3 http://europa.eu/rapid/press-release_IP-15-4475_en.htm
About Ricoh
Ricoh is a global technology company specializing in office imaging equipment, production print solutions, document management systems and IT services. Headquartered in Tokyo, Ricoh Group operates in about 200 countries and regions. In the financial year ending March 2015, Ricoh Group had worldwide sales of 2,231 billion yen (approx. 18.5 billion USD).
The majority of the company's revenue comes from products, solutions and services that improve the interaction between people and information. Ricoh also produces award-winning digital cameras and specialized industrial products. It is known for the quality of its technology, the exceptional standard of its customer service and sustainability initiatives.
Under its corporate tagline, imagine. change. Ricoh helps companies transform the way they work and harness the collective imagination of their employees.
For further information, please visit www.ricoh-europe.com
View source version on businesswire.com: http://www.businesswire.com/news/home/20151104005002/en/
Contact:
For further information, please contact:
Ricoh Europe PLC
Jack Gibson / Lakshmi Rajendran
Tel: +44 (0) 203 033 3766
E-mail: press@ricoh-europe.com
Homepage: www.ricoh-europe.com
Join us on Facebook: www.facebook.com/ricoheurope
Follow us on Twitter: www.twitter.com/ricoheurope
Visit the Ricoh media centre at: www.ricoh-europe.com/press
Link:
Information om Business Wire
Følg pressemeddelelser fra Business Wire
Skriv dig op her og modtag pressemeddelelser på mail. Indtast din mail, klik på abonner og følg instruktionerne i den udsendte mail.
Flere pressemeddelelser fra Business Wire
I vores nyhedsrum kan du læse alle vores pressemeddelelser, tilgå materiale i form af billeder og dokumenter, og finde vores kontaktoplysninger.
Besøg vores nyhedsrum