Remember to apply for a refund of the ship registration fee
As of January 1, 2018, vessels registered in the Danish ship registries no longer have to pay registration fees. If you have paid registration fees between January 1, 2018 and April 30, 2018, you can therefore get a refund.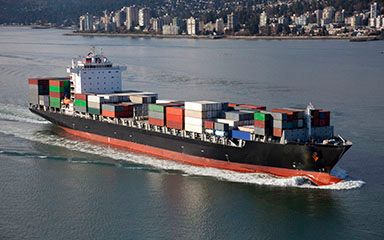 Please note, however, that fees less than 200 DKK for each daily log number (each registration) are not refundable.
The deadline for a applying for a refund of the registration fee is July 31, 2018.
All applications are handled by SKAT, the Danish Customs and Tax Administration.
Information om Danish Maritime Authority

Danish Maritime Authority
Fjordvænget 30
DK-4220 Korsør
+45 72 19 60 00
https://www.dma.dk/
"The Danish Maritime Authority sets the direction for future quality shipping"
Our field of responsibility is based on the shipping industry and its framework conditions, the ship and its crew. In addition, we are responsible for aids to navigation in the waters surrounding Denmark and ashore. In other words, the Danish Maritime Authority has the responsibility for the following:
The construction, equipment and operation of Danish ships (including safety, terror prevention, navigational regulations, manning, occupational health and environmental protection) as well as port State control of foreign ships calling at Danish ports.
Ship registration.
Seafarers' employment, health and conditions of social security.
Shipping policy, maritime law as well as industrial policy, both nationally and internationally.
Tasks related to aids to navigation at sea and ashore (lighthouses and buoys), including ships and repair workshops.
Navigational information in the form of navigational analyses, warnings, GIS and specialist publications.
The national pilot authority.
The Danish Maritime Authority consists of the central authority, eight survey offices, including the office in Nuuk, Greenland, as well as the Centre of Maritime Health and Safety on the island of Fanø.

Our responsibility as a government agency applies both to the merchant fleet and the fishing industry. However, the Danish Maritime Authority is not responsible for the industrial policy relating to fishing which is under the auspices of the Ministry of Food, Agriculture and Fisheries.

Please observe that the surveillance of Danish waters and of civilian shipping, sovereignty enforcement, the police authority, pollution prevention, environmental surveillance, ice-breaking, etc. are the responsibility of the Ministry of Defence.

The Danish Maritime Authority is a government agency under the Ministry of Business and Growth.